The virus situation was not improving and tourist places were still closed.  We decided there was no need to continue north.  We were only 180 miles from completing the Loop, but why finish and go home just to sit there?  We decided to turn around and explore the St. Johns River.  This was not a side trip that had lots of tourist sites to see, it was mostly an opportunity to enjoy the beauty of the river.
Chuck decided to join us for part of the trip. We left Monday morning and started making our way back south thru the marshes and twisting waterways of the Intracoastal. We had heard about Bob 423 who published way points on the Loop that were especially useful in some tricky areas. We'd found some low spots on the way IN to Fernandina, so the info was helpful as we returned south.
We headed towards Jacksonville, which turned out to be much farther inland than we had expected. There was a free dock area near the stadium at Metropolitan Park – home of the Jaguars.  As we approached, we experienced the strong current  about which we had been warned.  We finally made our way to the inside docking area, but the face dock we were against was much too short for us to stay.  We powered out and made a couple attempts to put the stern in to a slip.  Between the current and the wind, we had no luck.  We were finally able to power the bow into a slip and said "good enough."  Adjacent to the marina was a park where we walked.  We noticed a bunch of flashing police lights nearby and wondered what was going on.  It turned out to be the Covid 19 testing area at the stadium.  That was a good spot for us to AVOID.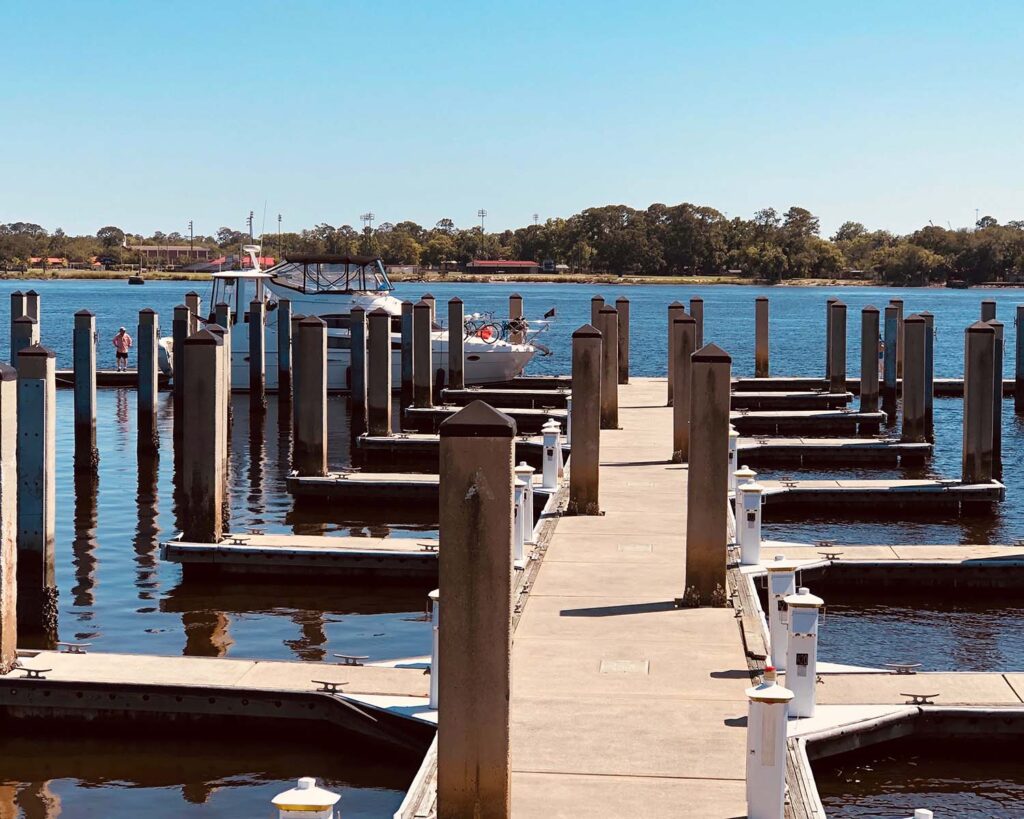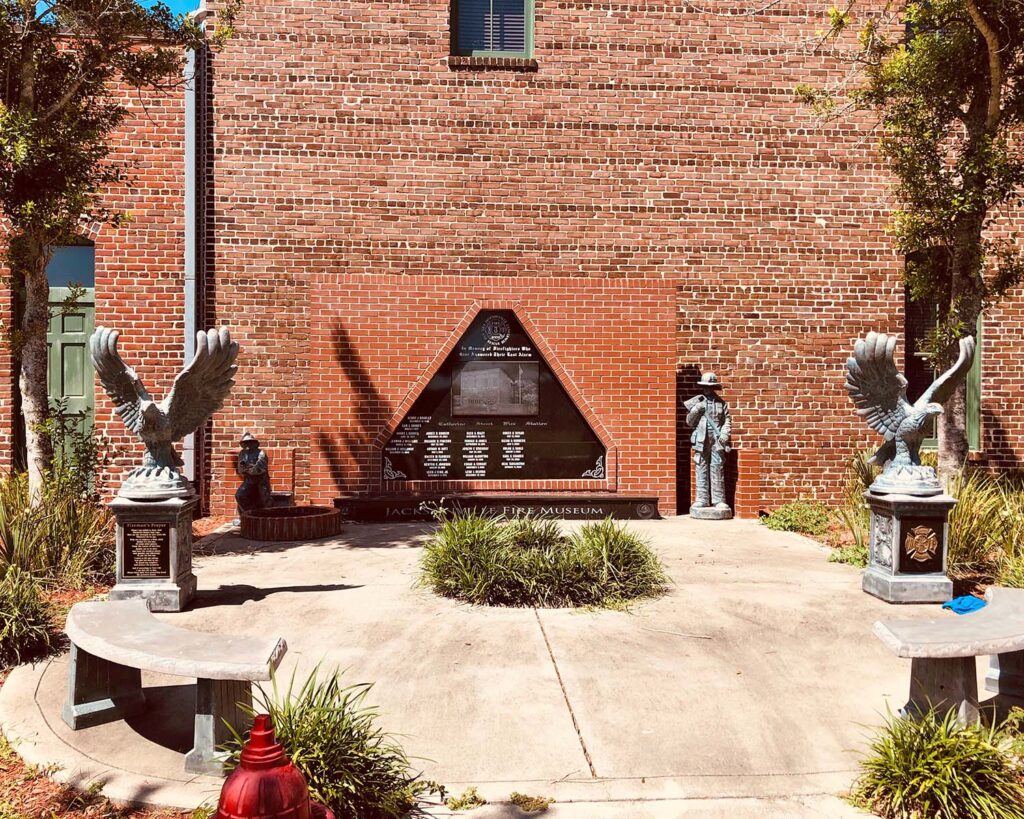 We needed some fuel and found Arlington Marina nearby that had fuel for $1.68/gallon.  WOW – we hadn't seen fuel that cheap during the whole trip.  The one caveat was that we could only get to the fuel dock on mid to high tide.  Not a problem. The problem was trying to get OUT of our slip the next morning. Again, the current was not our friend, but after some twisting and turning, we finally made it out.  We headed to the marina for fueling and found we had some winds to wrestle.  After fueling, we had Chuck and the dock hand walk the boat back the length of the dock.  Chuck hopped back on and then we had to turn the boat while the dock hand held on to the stern line.  Worked out great and we were again on our way.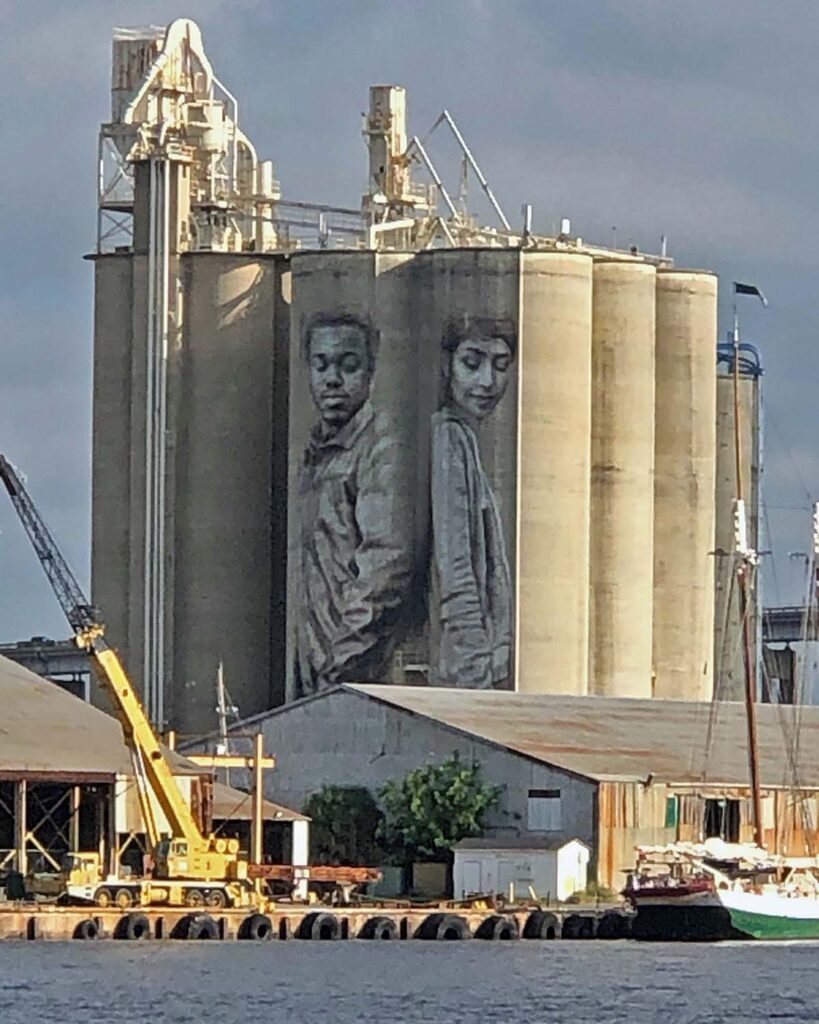 We planned to anchor at Black Creek.  We had heard that it was a beautiful anchorage.  Coming off the river we had to wiggle thru some shallow spots, but once in the creek, there was lots of water.  We found the spot and tried to park it.  The first attempt hauled up a log.  The 2nd, 3rd, and 4th attempts wouldn't grab the bottom and each time the anchor came up clean.  Tried a couple more places and finally decided to move on up the river.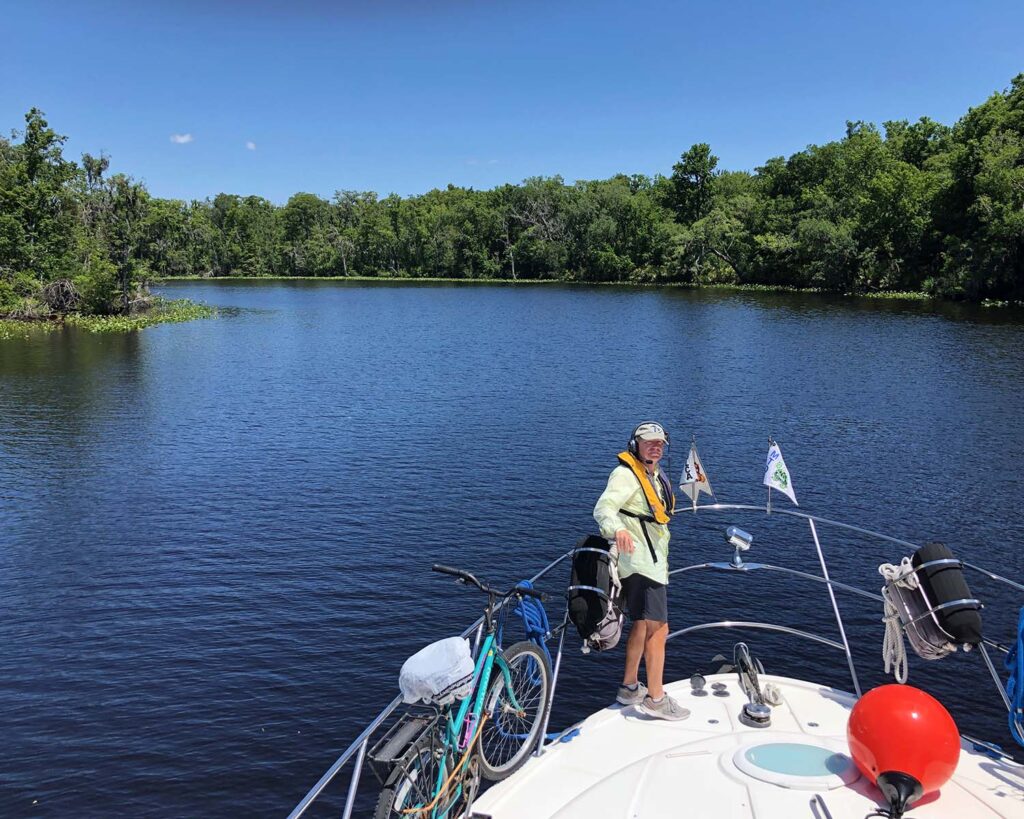 We got to Green Cove Springs in some winds, but had help docking from one of the boaters who was already there. The city dock was only $20 a night including water and electric. What a deal! The area was once very popular – known as the "Saratoga of the South," there were lots of hotels and people came for the healthful qualities of the sulphur springs. The park area around the springs is still very lovely, but the small town was mostly closed due to the virus. We did manage to find a great shaved ice store, and that tasted awfully good on those hot days.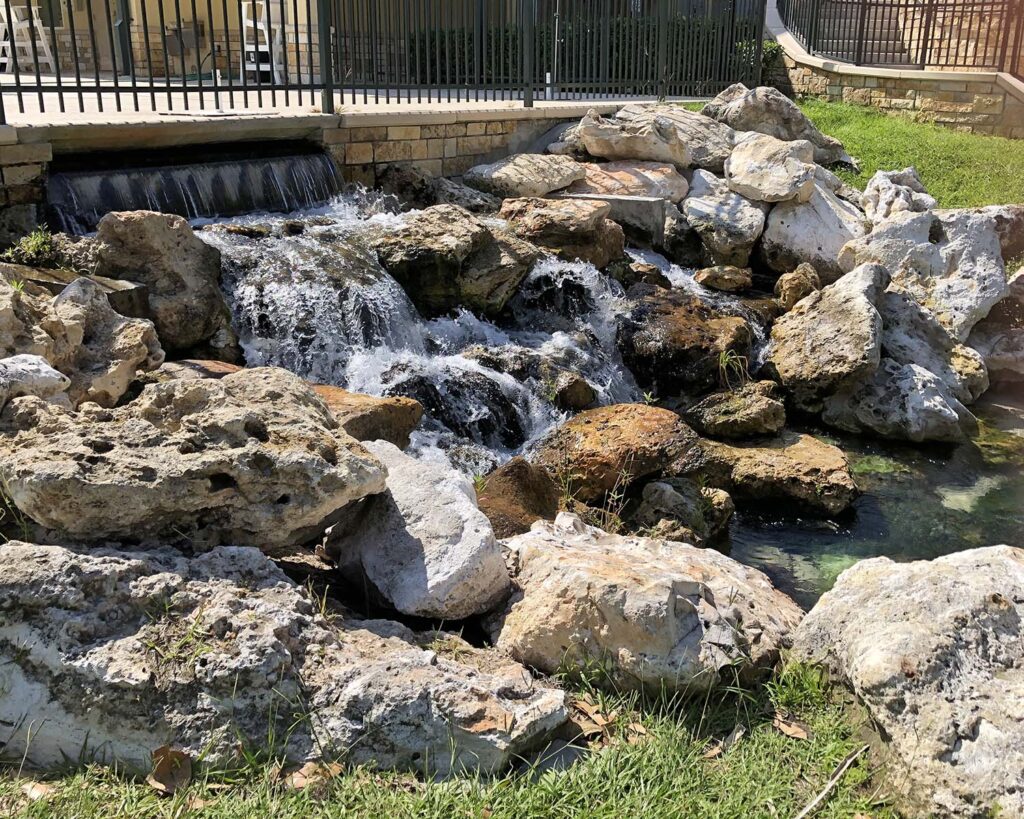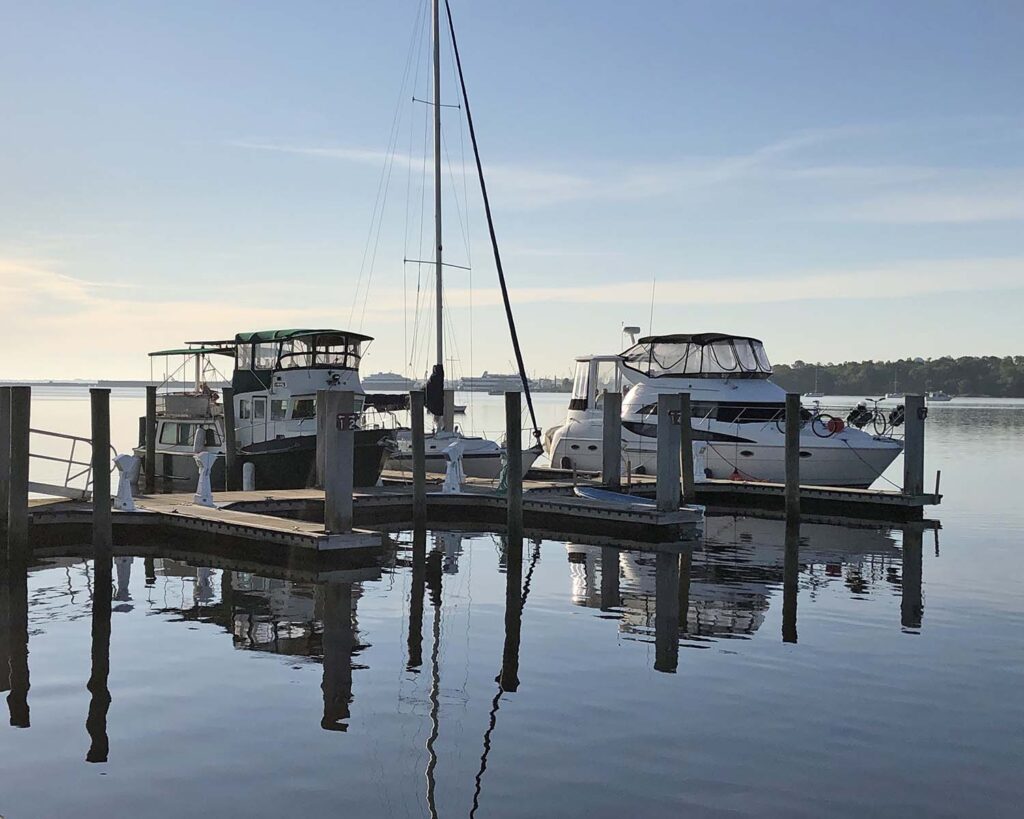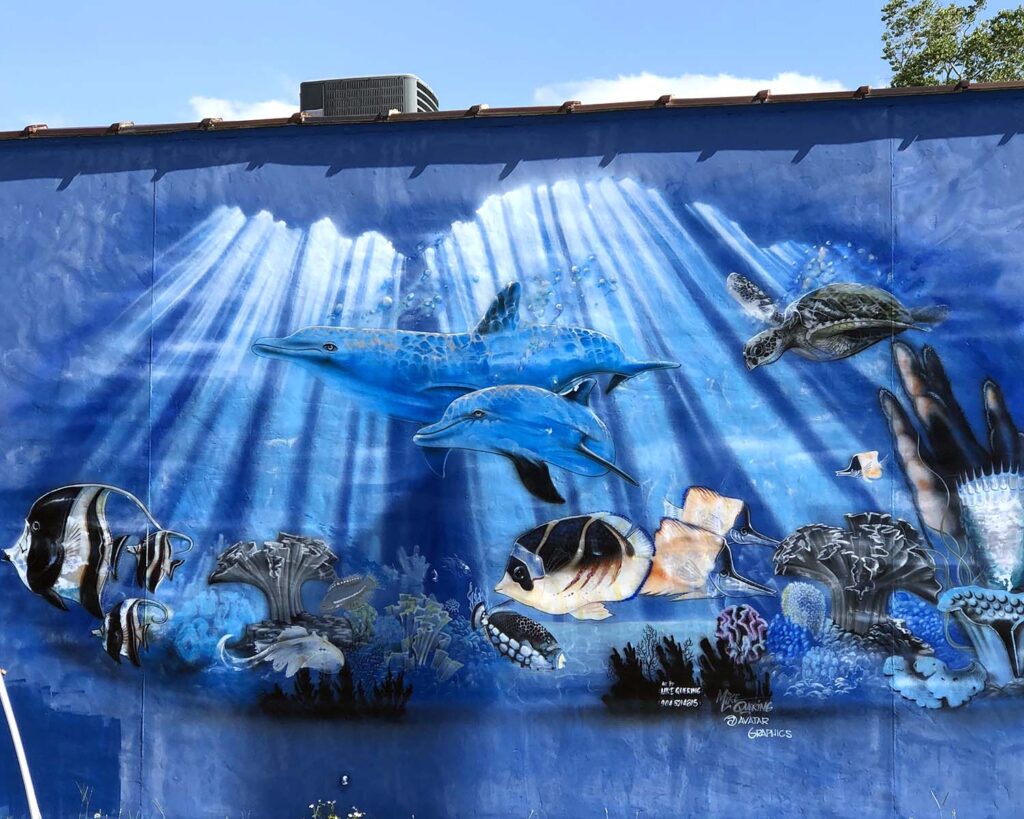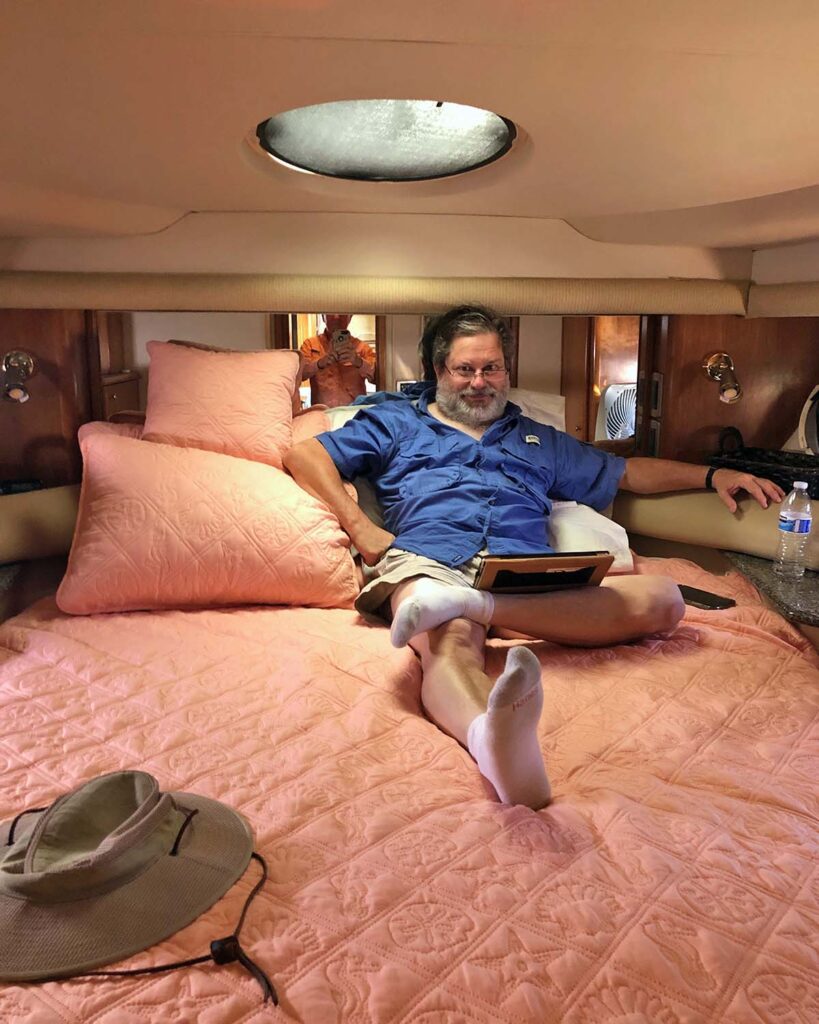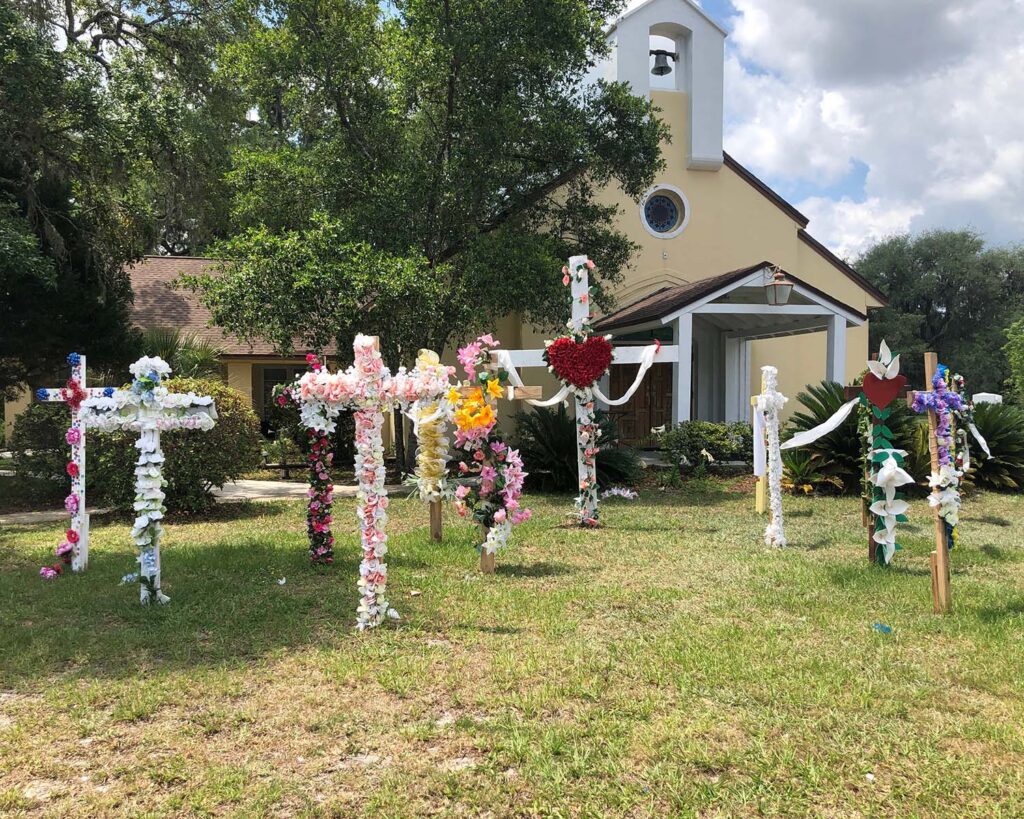 Due to winds, we stayed at Green Cove Springs for three nights. Chuck's neighbor came to pick him up. What took us two days to travel, Jim came by car in about 1.5 hours! We continued up the river, planning to stop at Palatka, but it looked too windy to dock when we passed there. The river north of Palatka is very wide and open in many areas. Past Palatka, the river narrows and starts to look more like the Old Florida that we heard people talk about. It was really pretty to ride in that area. We found Acosta Marina and they had space for us.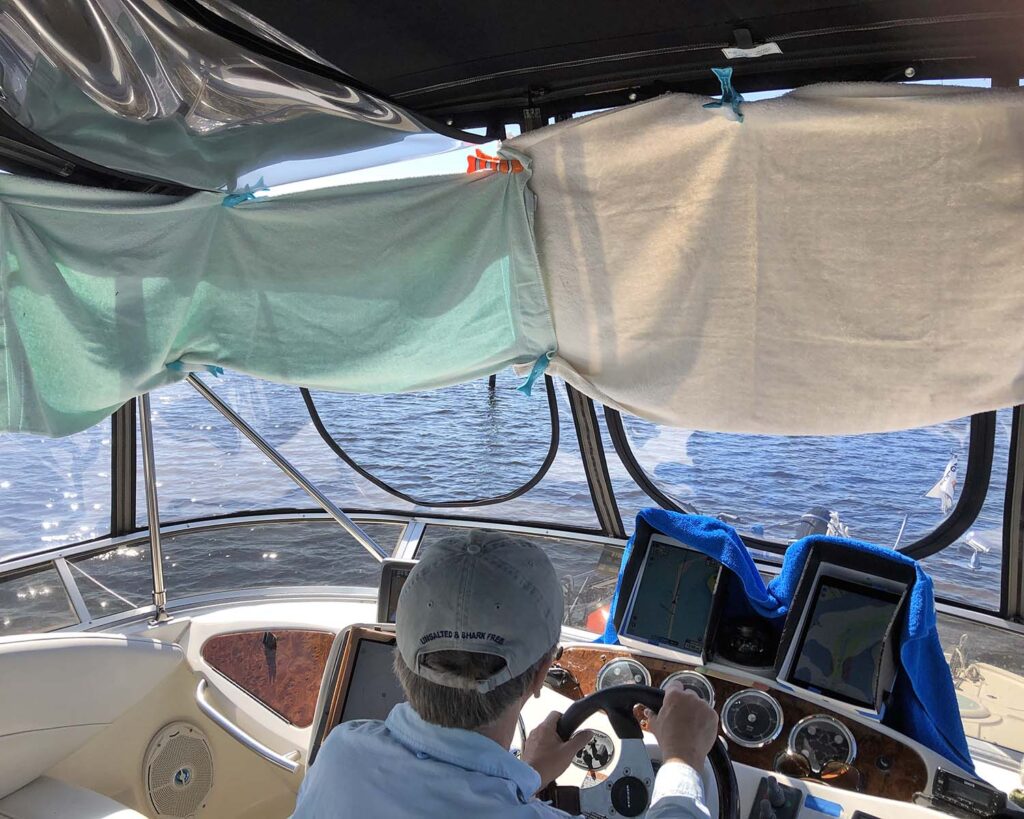 The marina looked like the kind of place that time forgot. There were boats in the water, there were boats up on wooden stands. There were a few RV's, there were some rental cabins, and there was a beautiful old home where the owners lived. Jane and Bob had bought the place just a few years ago and were diligently working to upgrade the place and bring it into this century. They were very welcoming as were the other boaters.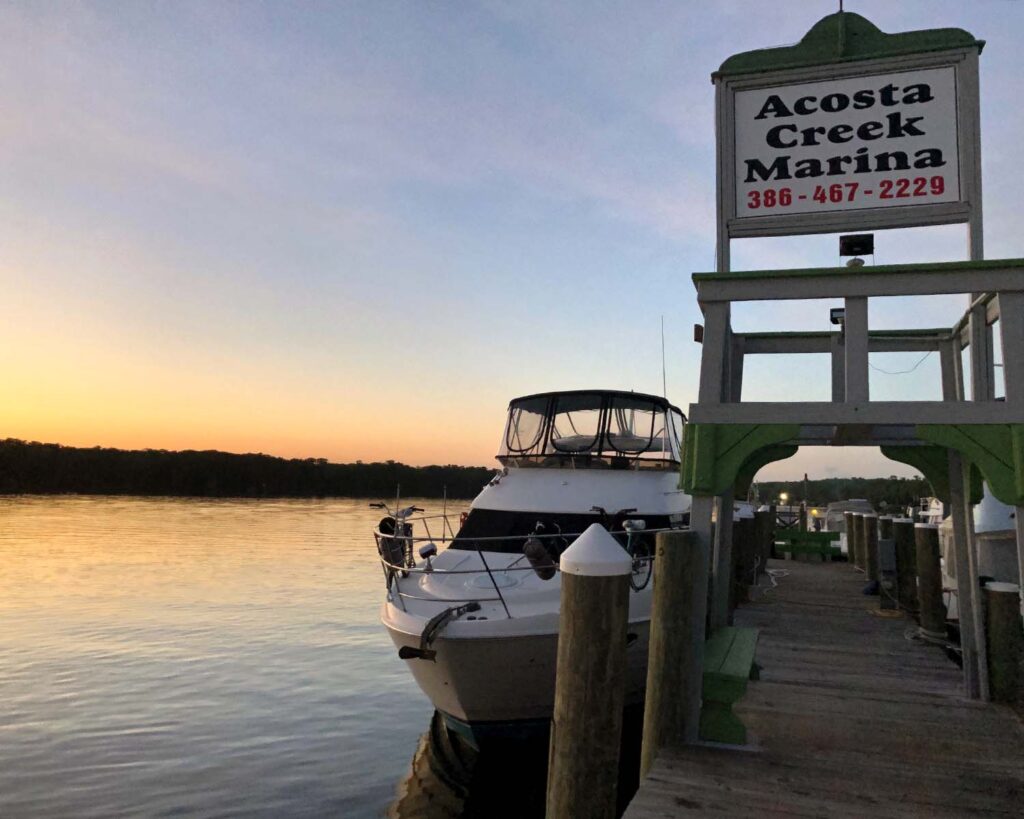 Weather kept us at Acosta for a few days.  One thing we didn't like was the Blind Mosquitoes.  The river changes from salt water to fresh water around Palatka, and it seems these mosquitoes breed in fresh water during warm weather.  They don't bite, but they cover the boat!  They don't have a long life, and when they die, they leave green and black spots on the boat,  What a mess.  We were rinsing the boat every day.  When we weren't doing that, we rode our bikes into town.  We found a really good seafood restaurant for take out, and then just rode up and down the streets to check out the area.  We rode to a "Lodge."  OK, it was a row of rooms – sort of like an old motel.  There were also lots of RV's.  One caught our eye as we went by.  It was completely covered with stickers of all kinds.  What really caught Ed's eye were the words "Combat Photographer."  The man was standing outside of the RV, and Ed struck up a conversation.  He had some really interesting stories to tell from his time in Viet Nam, including going down in a helicopter.  Everyone has a story to tell – people just have to listen.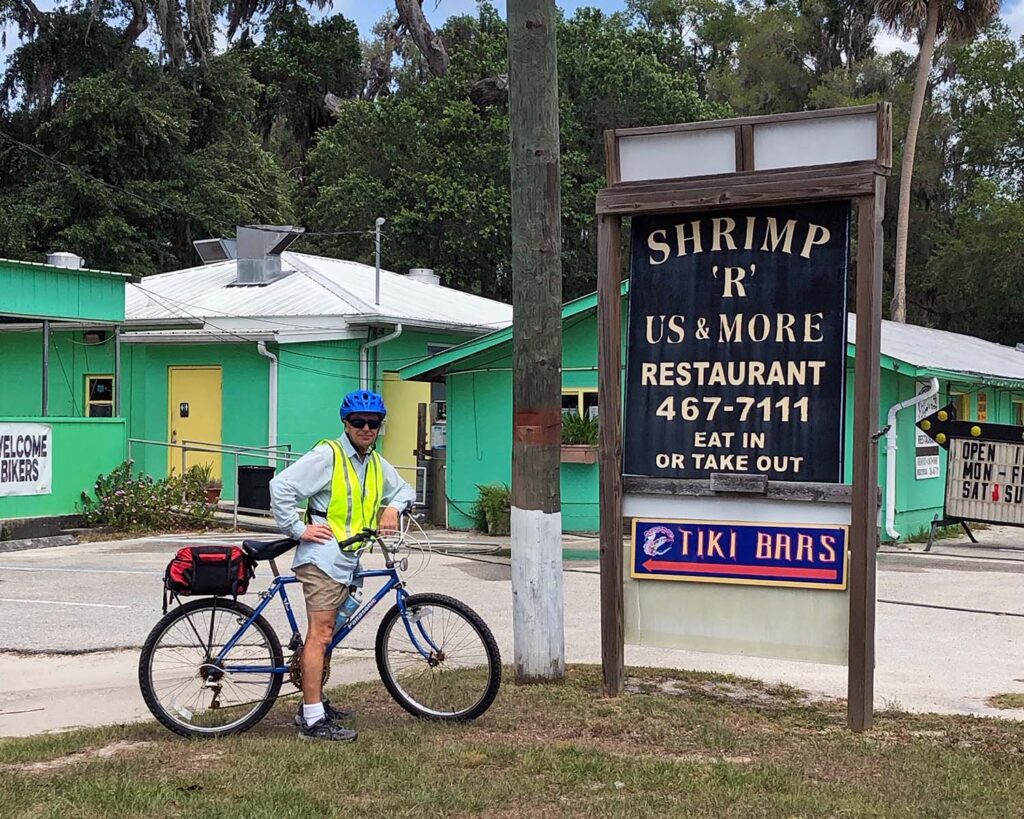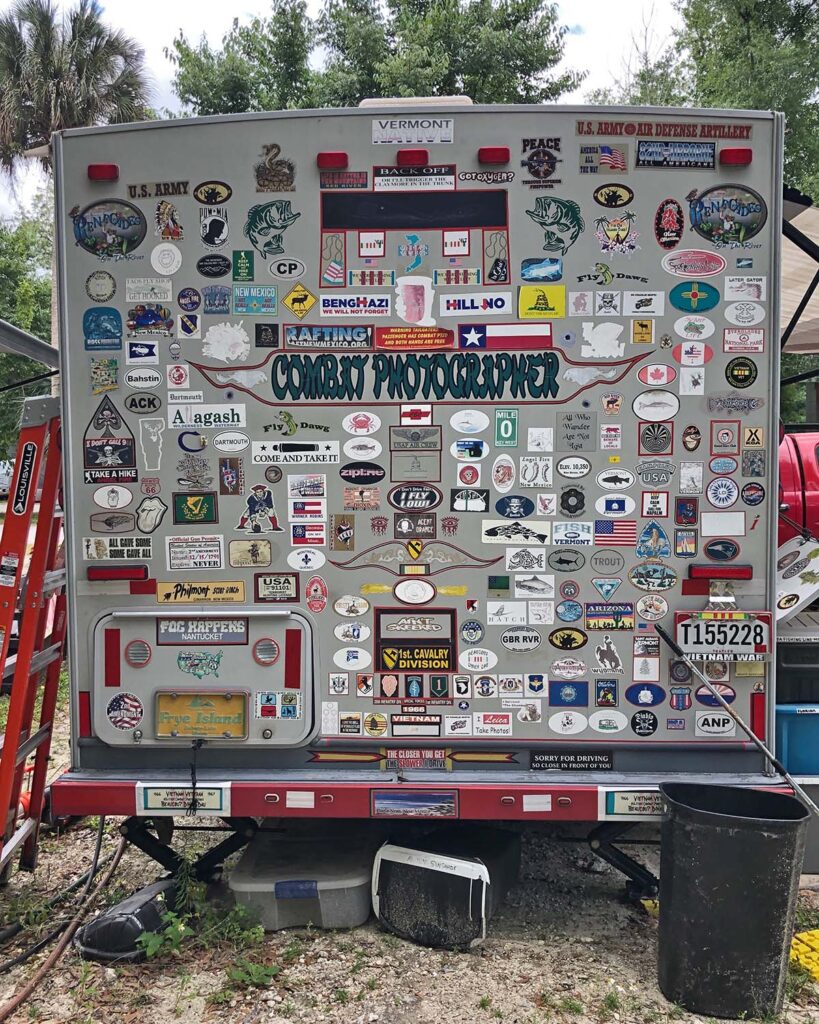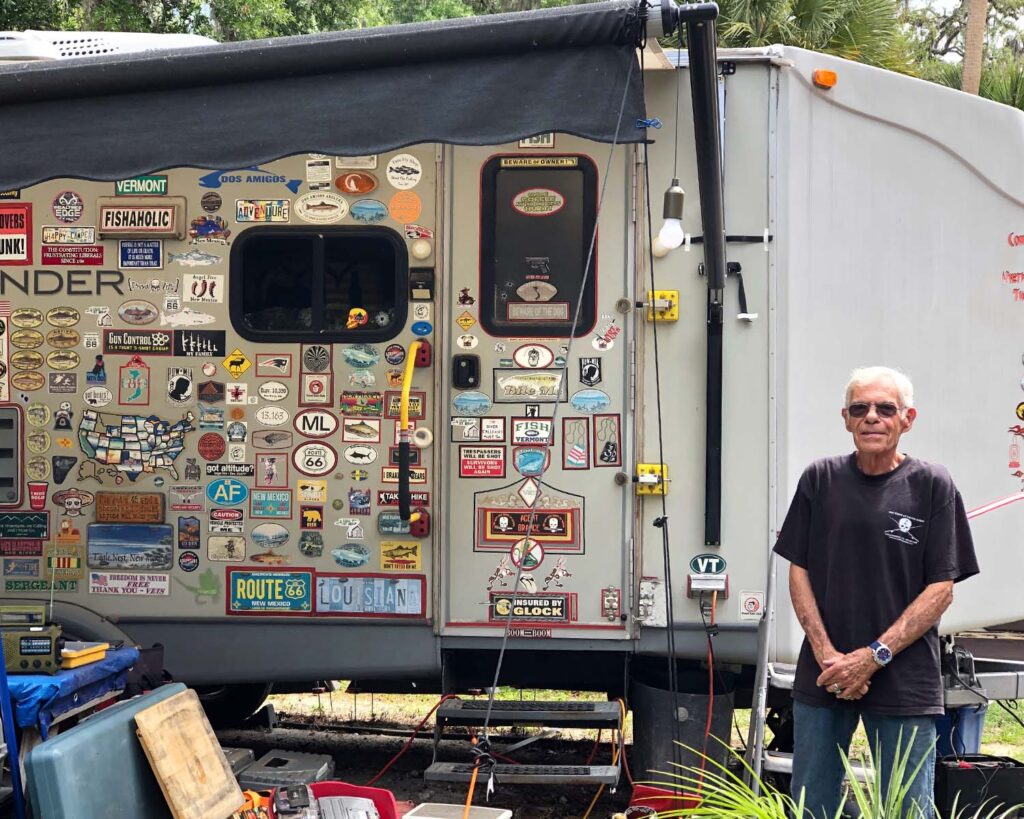 We decided to move on — Little Lake George and Lake George were next.  Some of the boaters had given us some good ideas of anchorages and places to stop.  We heard that the State Parks were reopening, and there was one that we were especially looking forward to seeing.  We had a beautiful day on the lakes, and then just south of Lake George we found an anchorage called Zinder Point.  It was a pretty area – protected from winds – near a marina that could accommodate small boats.  We took our dinghy out and did some exploring.  The evening was beautiful and we even saw an alligator swim by.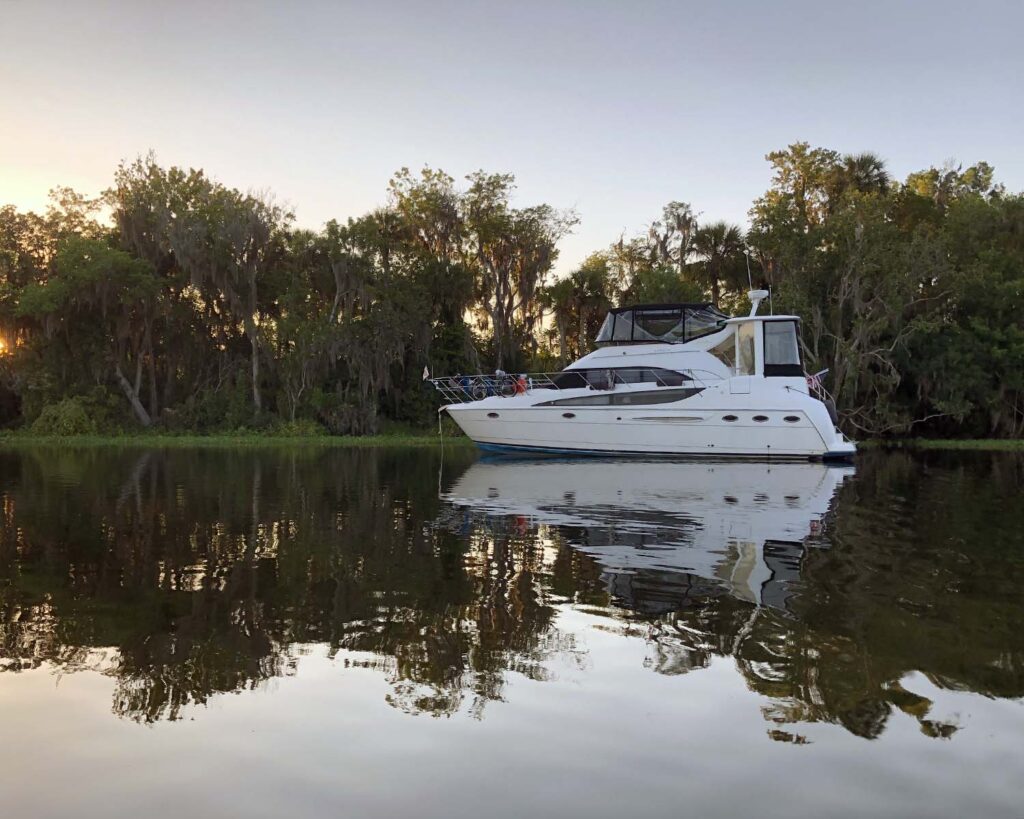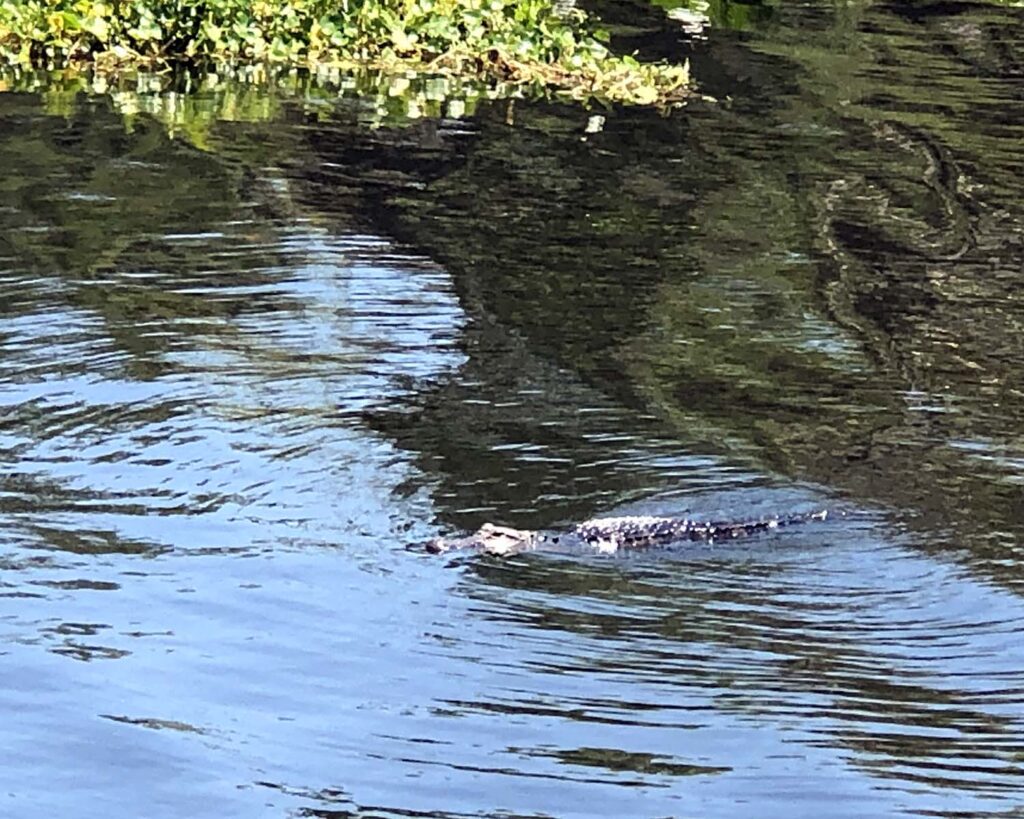 Ed called a marina in Sanford – our end point on the river – and they weren't very encouraging that they would have any room for us there. Then he called the State Park – yes, they were open, but only for day use and we couldn't stay overnight at the docks. Then we woke up in the morning and the boat was covered in those blind mosquitoes. OK, no one has to hit us over the head to know that all signs were pointing for us to turn around! We headed back, hoping to get to Palatka, but before we even got halfway thru the big lake, there were white caps on the water and the winds were blowing. We got near Acosta Marina and called to see if they could take us again.
We stayed another three nights at Acosta sitting out some rain.  We rode our bikes into town again and found the Welaka National Fish Hatchery.  The museum was closed, but we went into the office and started talking with two of the rangers who were there.  It was interesting to talk about what they did at the hatchery and where the fish get sent – some of it to Georgia.  They also have an aviary where they are handling birds.  Never know what you'll learn just asking a few questions.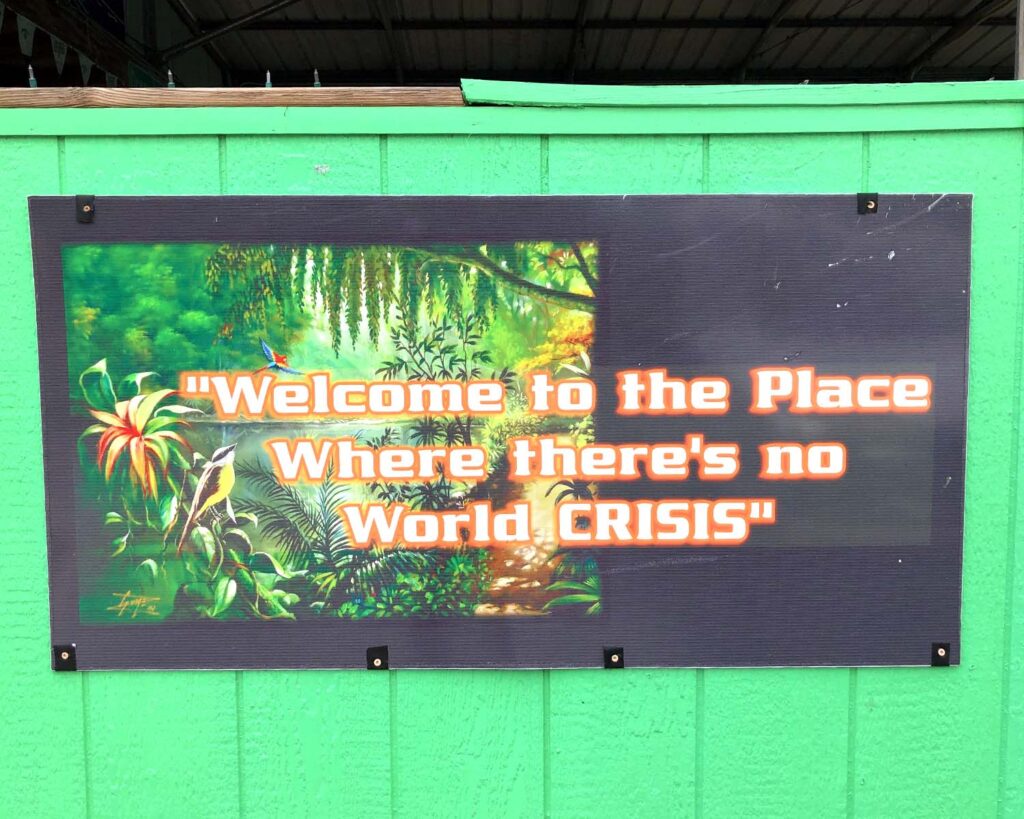 Riding a little farther, we came across Joe's Boats.  The man works mostly on wooden boats and he had some beauties there.  We got to see one of the boats he had restored.  It was a former US Coast Guard Boat and it had been converted to a cruiser.  It was a labor of love – we hope he's able to sell it.
Time to leave Acosta.  We continued north to Palatka – where we couldn't go originally because of winds.  No room at the marina, so we were hoping to get on the free city dock.  There weren't too many spots for a boat our size.  Fortunately we got a face dock space.  No water or electric, but we were right in town.  A friend from home had told us her cousin lives here and that we should call her.  We did and Molly was just delightful.  She gave us a walking tour of the town.  The town has lots of murals and each had a website connection to an explanation of the history portrayed in the mural.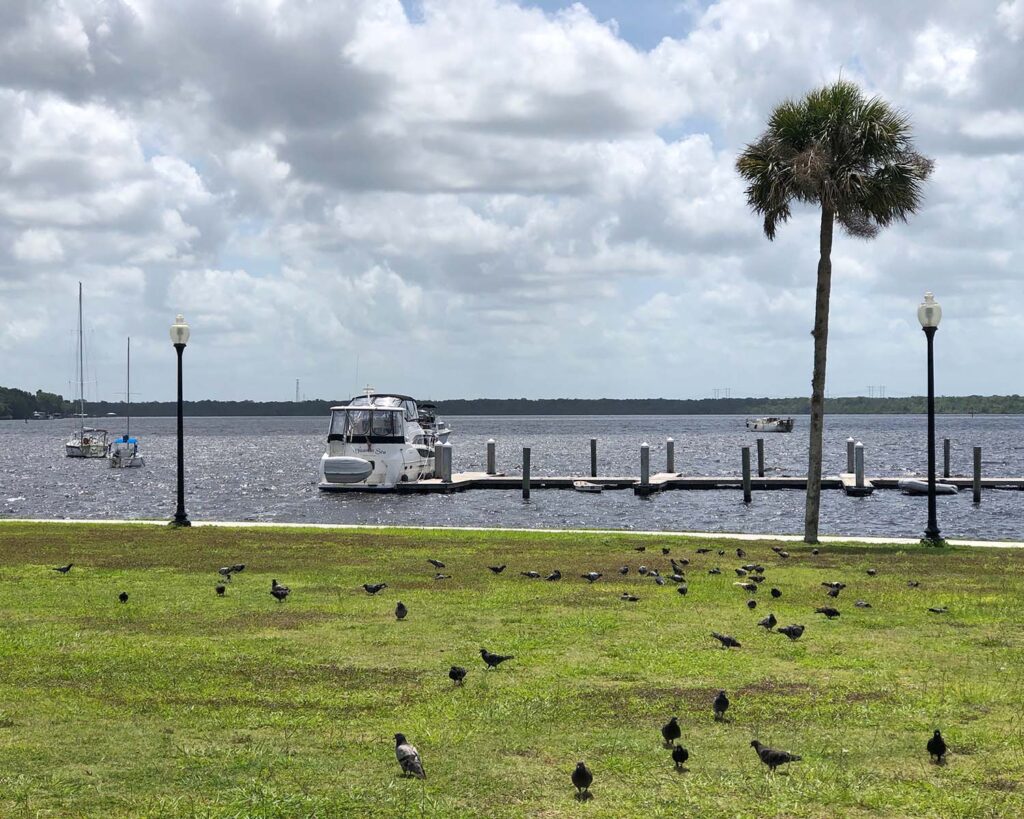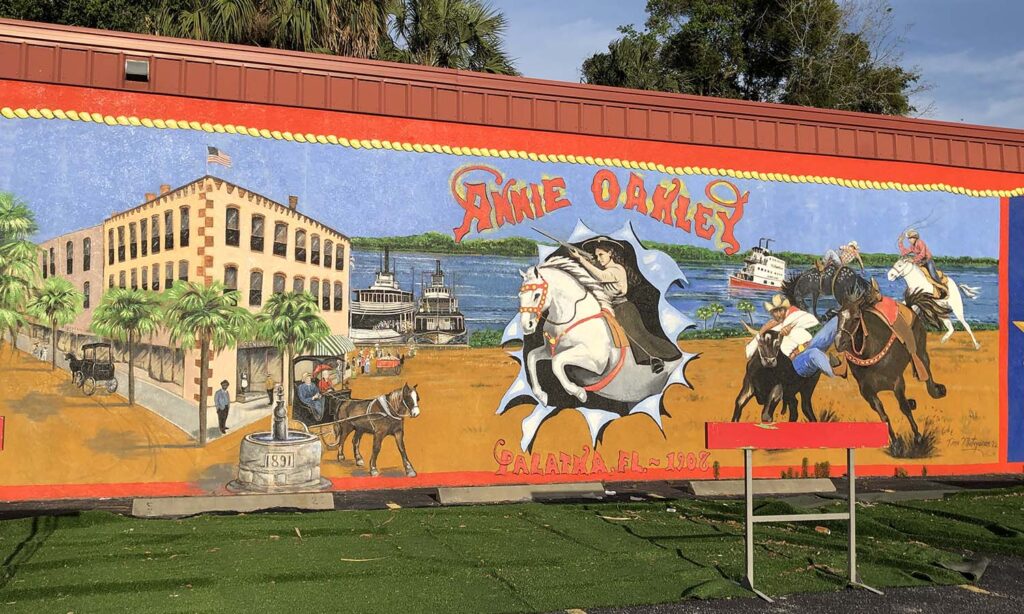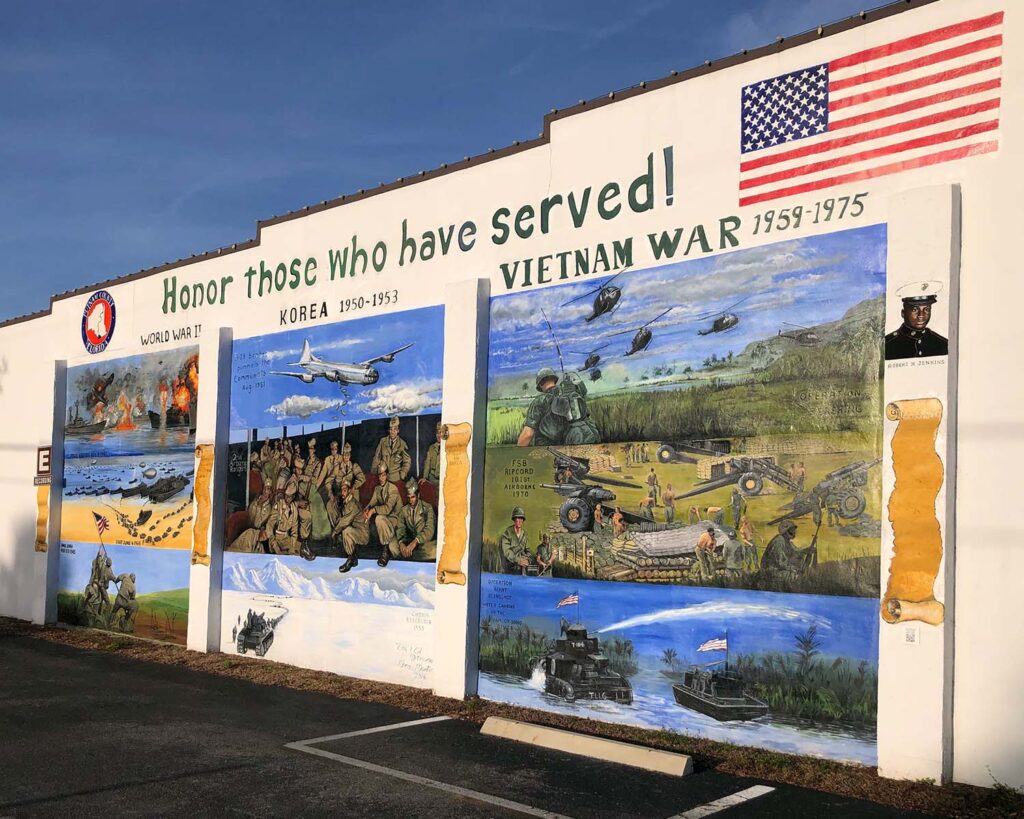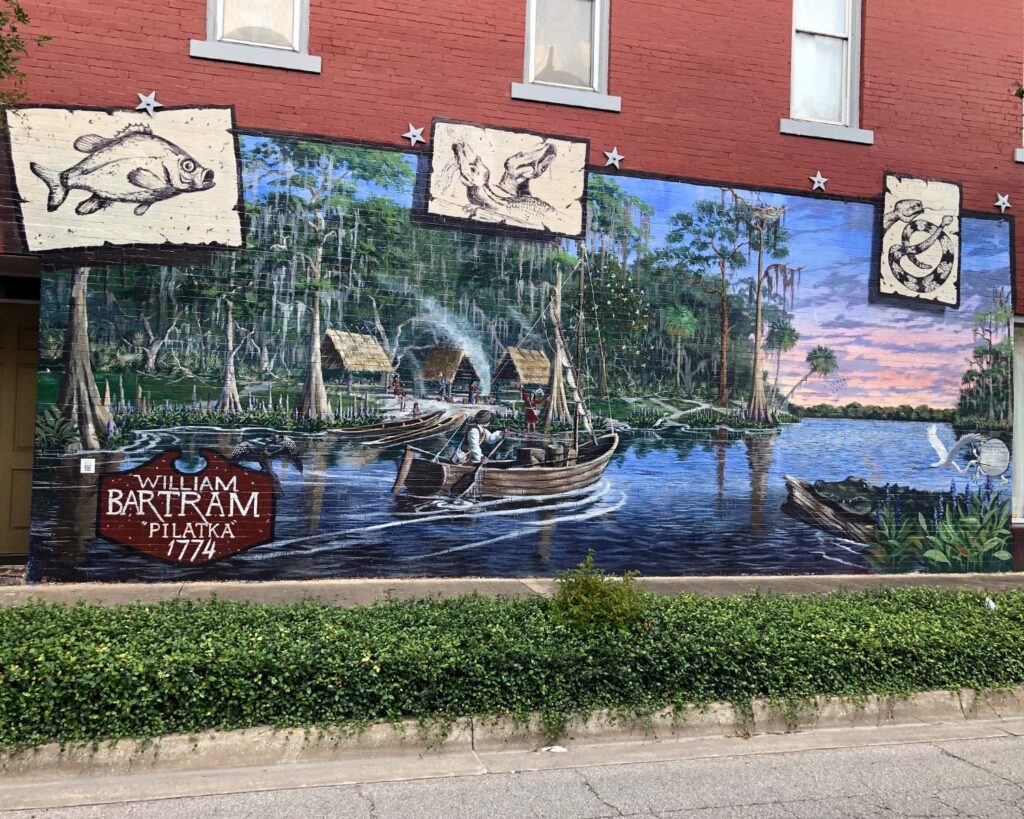 We stayed for two nights, enjoying town sites such as the Ravine Gardens State Park, but NOT the blind mosquitoes.  We weren't far enough north to be away from them yet, and unfortunately there was no water on the dock to wash them off.  Yuck! Between the heat and the bugs, it was time to move on.