On Sunday, we left Palatka and headed to the Ortega River in Jacksonville, an offshoot of the St. Johns. Loopers often spend extended time on the Ortega, because it is a hurricane hiding hole – very well protected. There are several marinas in the river – the area is called "The Marina Mile." But before we could go in there, we had to get this boat cleaned off – we'd be too embarrassed to show up at a marina with a boat that looked as bad as ours. We left Palatka covered in bugs, and decided to stop at Green Cove Springs again to use the water hoses on the dock to wash off the bugs – hopefully. After 45 minutes, the stains were left, but at least the boat wasn't covered in bugs.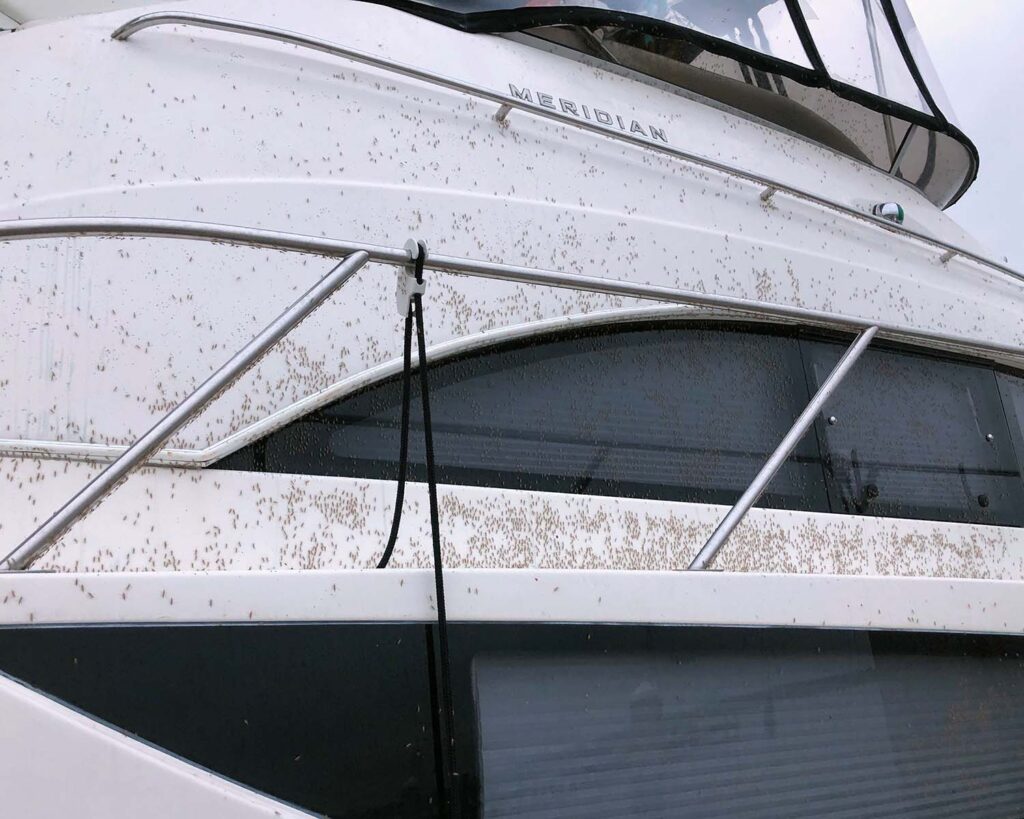 Many Loopers were at Ortega Landing, but when we called we couldn't get in because they weren't taking new boaters who didn't already have long term reservations – another virus issue.  Two marinas farther was Ortega River Marina and they welcomed us!  There was a pool there that other boaters hardly used, so we definitely jumped in that.  SO refreshing and I was able to do some of the water exercises that I used to do a lifetime ago!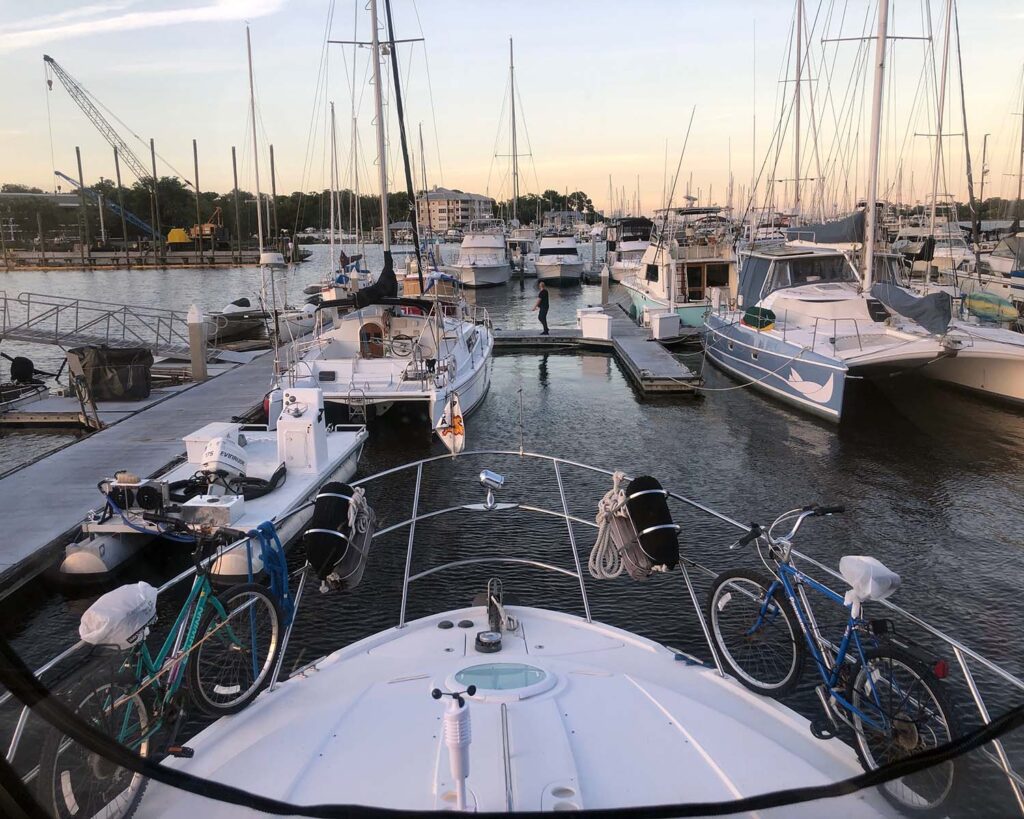 The marina was well located for walking and biking.  We enjoyed biking thru some of the neighborhoods, and the grocery store was an easy walk.  We thought about getting haircuts, but just couldn't quite get ourselves to do that yet. And every day, for some part of the day, we were trying to clean the bug spots off of the boat.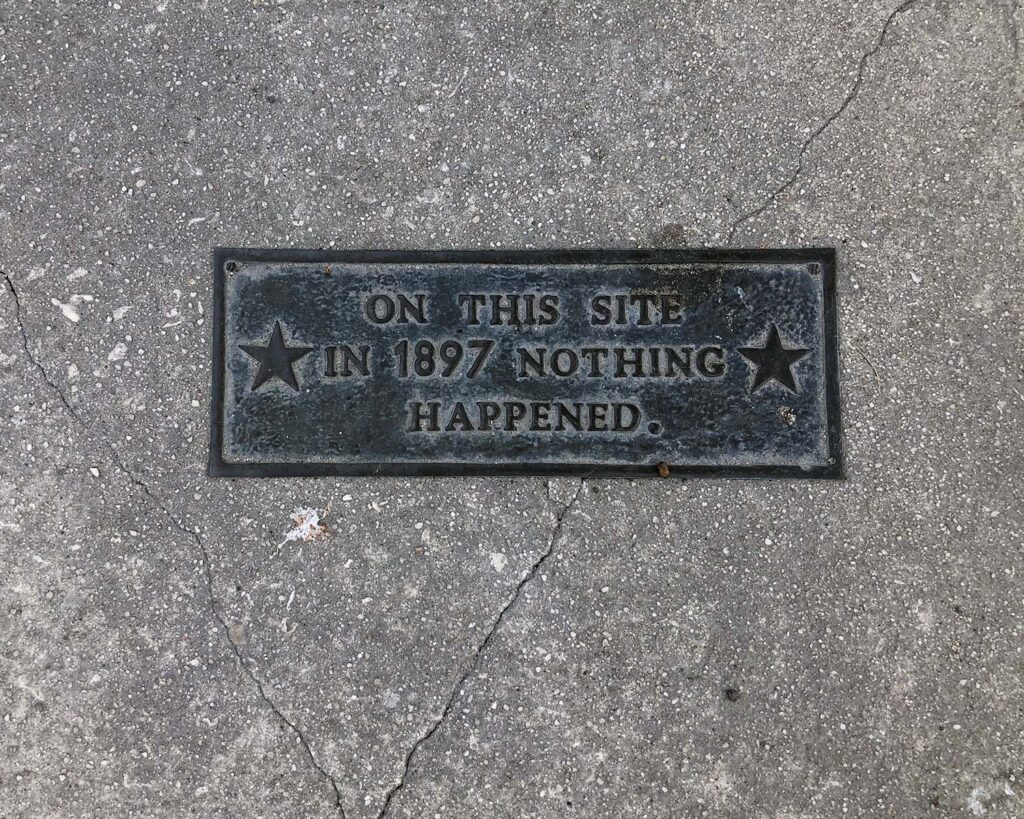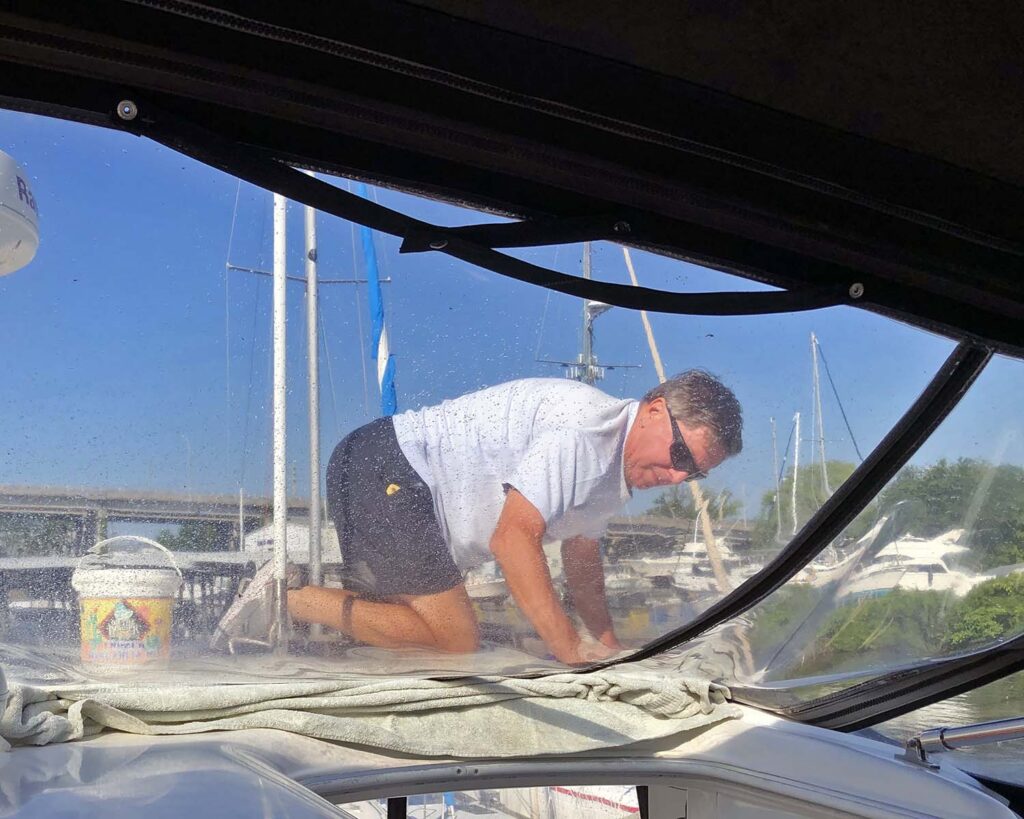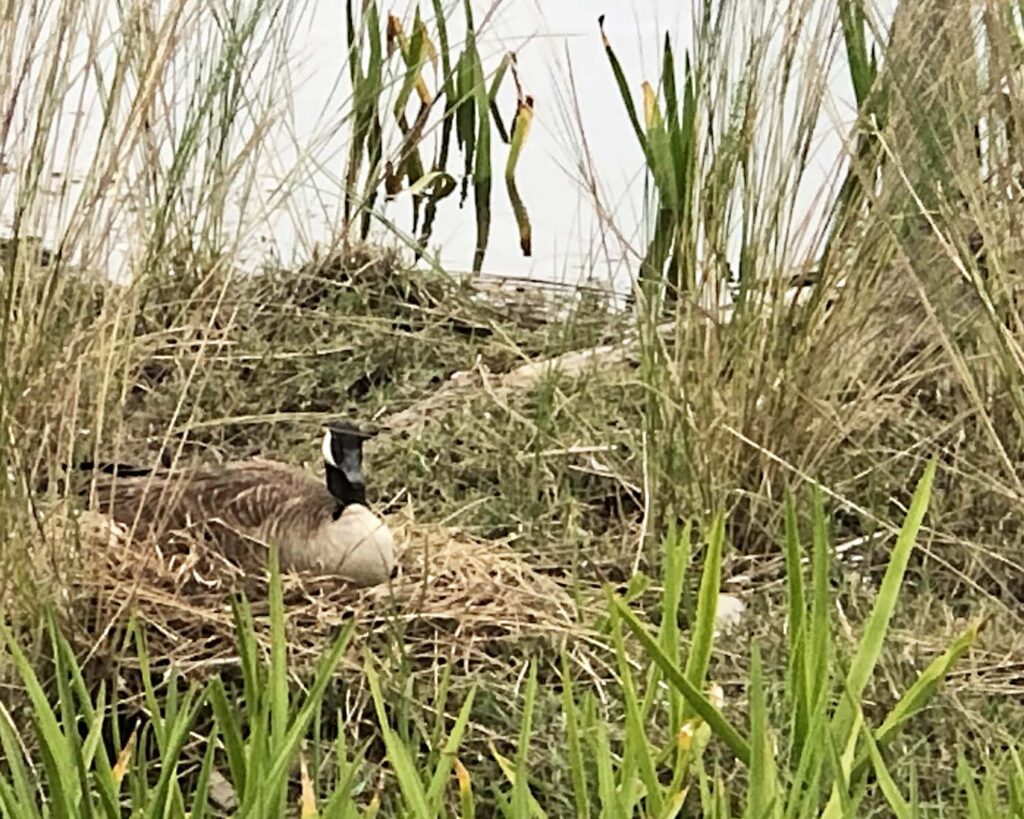 Throughout the trip, we had replaced some of the plastic windows on our helm area, but we had two more that really needed to be replaced. Turns out that the canvas company that had originally done our canvas top and windows was just across the street from the marina —The Boatswain's Locker. When we had previously tried to get these two windows replaced, there had been too long a wait time at places we had checked. We took a chance. We walked in on a Monday and asked if they could do the job by Friday. They said they thought they could fit it in, and since they already had all the original patterns for the Meridian boats, they didn't even have to come to the boat to measure. They finished a day early and did a great job. So nice to have windows that weren't cracked and taped, and we could see through them like a clean window!!
We visited with several Loopers at Ortega Landing.  We had docktails a few times and even a Memorial Day get together.  We were cautious because of the virus, but we knew where we had all been and knew that we were all careful.  Being out on the water and fresh air is probably the best place to be during all this mess, but Florida isn't the best place to be because June 1 is just around the corner and that's the start of hurricane season.  We can't postpone heading north any longer.