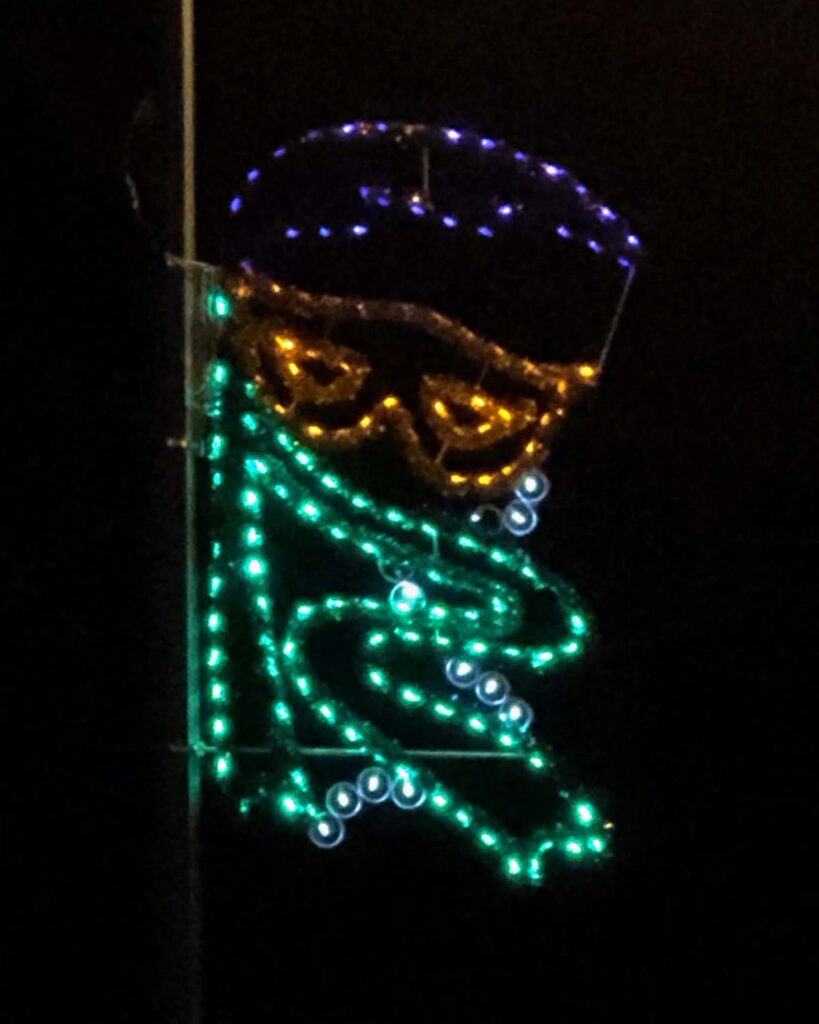 Some of you may remember your high school English classes on poetry. Perhaps you remember a poem by Carl Sandburg:
The fog comes on little cat feet. It sits looking over harbor and city on silent haunches and then moves on. OR NOT!
On the 13th, the fog came in, and we're not talking early morning fog that was gone by mid morning. We're talking heavy fog lasting into the afternoon. Not going anywhere in that mess. It lasted several days, so we tried to make the best of it. We cleaned the boat, played lots of Mexican Train, and our galley got a new faucet for the sink.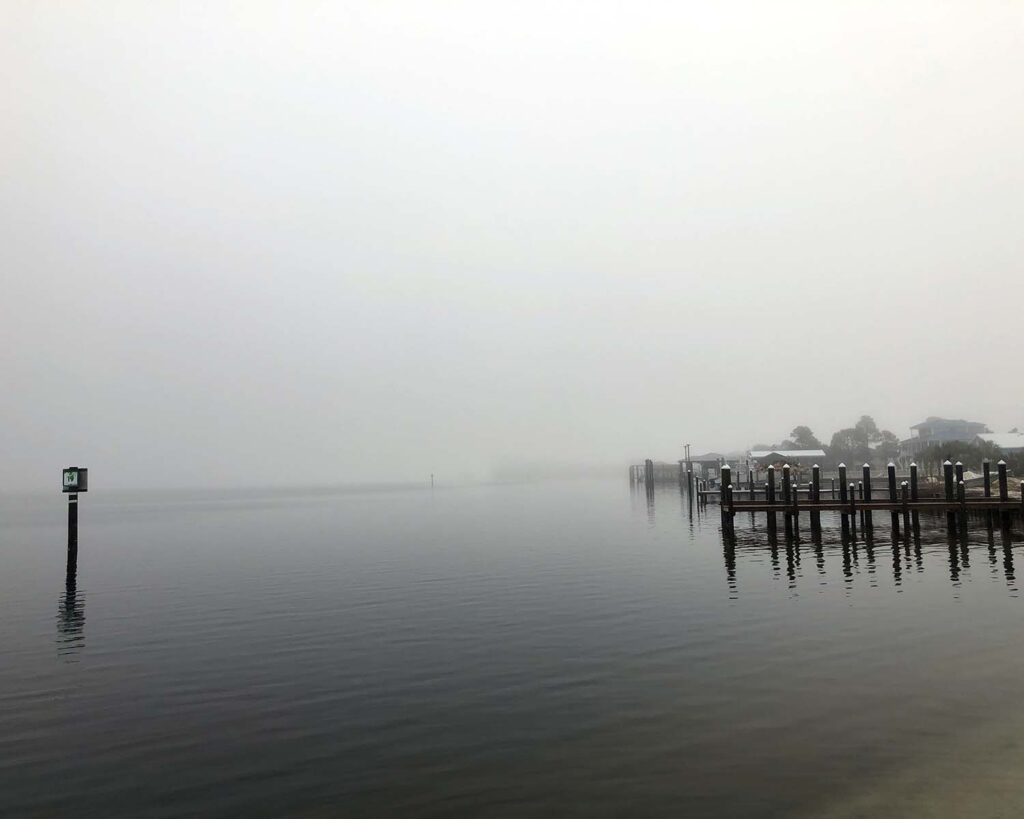 On the 16thwe headed over to a boardwalk that went out to a beach on the Gulf. It was a lovely place to walk – always wonderful to hear those lapping waves.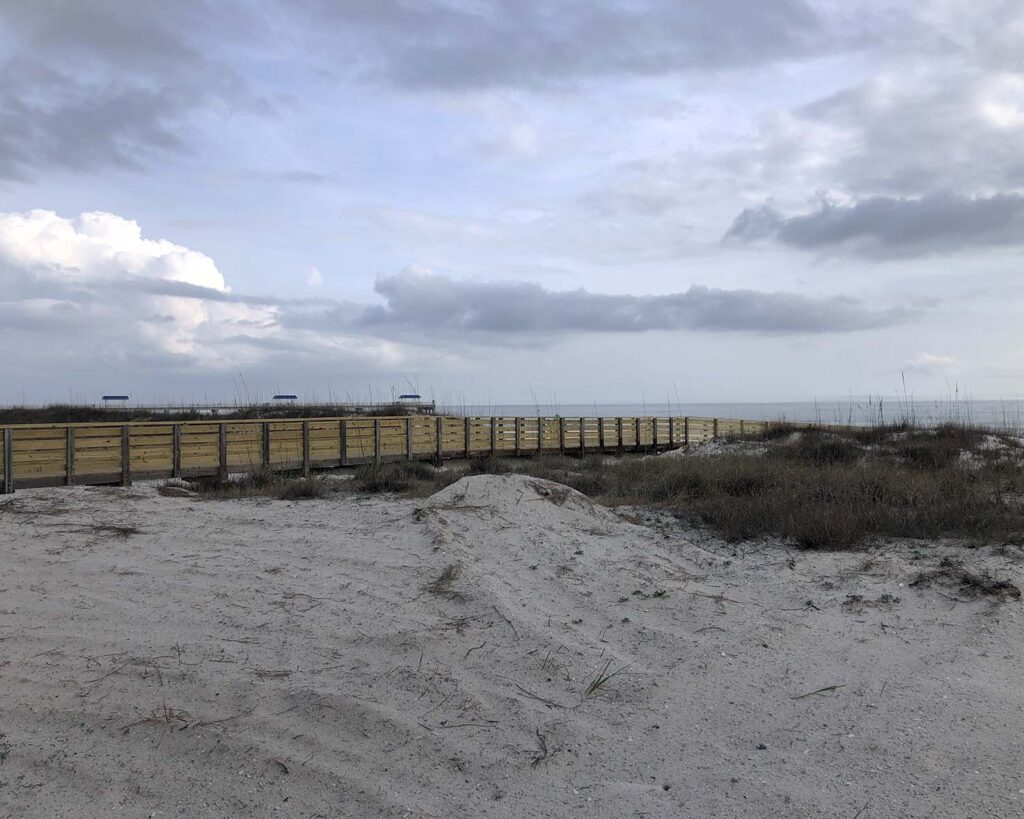 On the 17th, we headed out in the evening to check out the Flora-Bama Yacht Club. Original construction began in 1964. From the looks of it, there have been MANY additions. It was built on the border of Florida and Alabama. When built, the Florida county was "wet," while the Alabama county was "dry." It is a place that draws a cross section of people, from millionaires to beach bums. Live music can be heard in many of the different areas of the club – take your pick. It's definitely one of those "must see" places if you are in the area.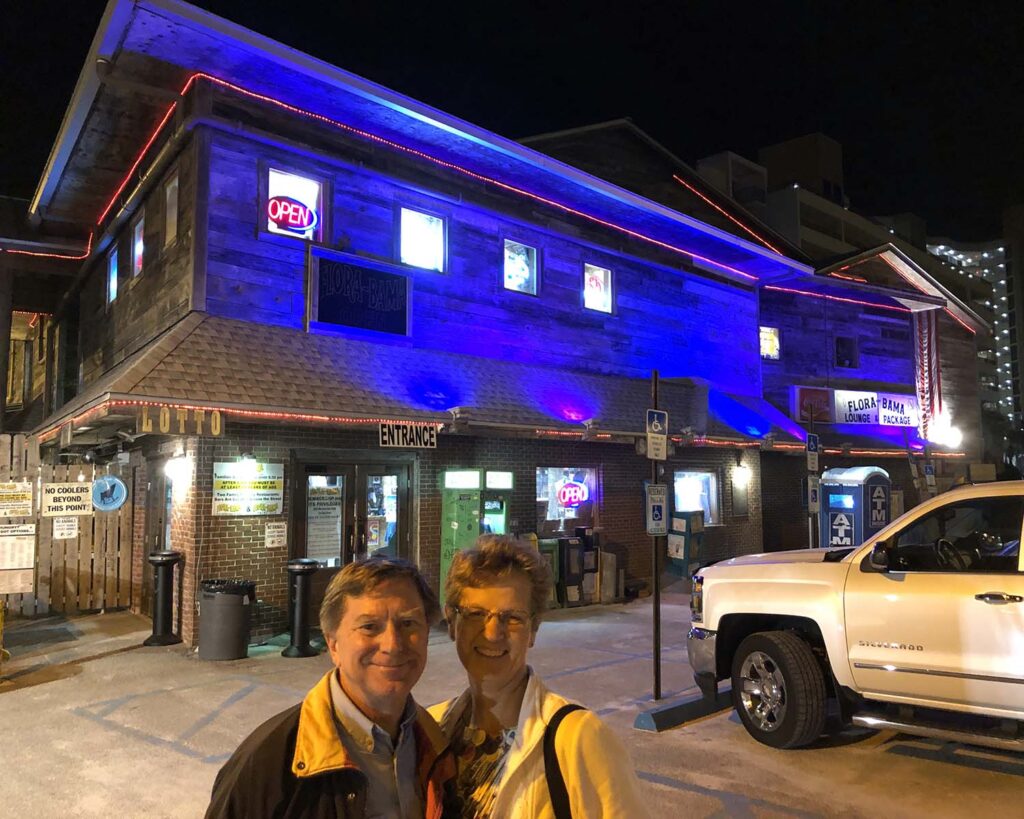 On the 18th, we decided to drive over to Pensacola. We were beginning to wonder if we would ever make it over that way by boat! We had a fun day walking through town. There was a market with food and crafts. An art project in Pensacola is the painting of pelicans and we saw some very colorful examples. We enjoyed lunch at Jaco's and then we headed to a real tourist attraction – Joe Patti's Seafood. This is an institution in Pensacola. You can find fresh seafood for sale of almost any kind. When you come in, you take a number, and when Mr. Patti calls your number, you best be ready to tell the clerk what you want. If not, there are plenty of people behind you to step up. If you want to eat in the store, there is counter area to order food. Additionally, there is a market in another area of the store that carries just about anything you would want to go with seafood. GREAT place to see.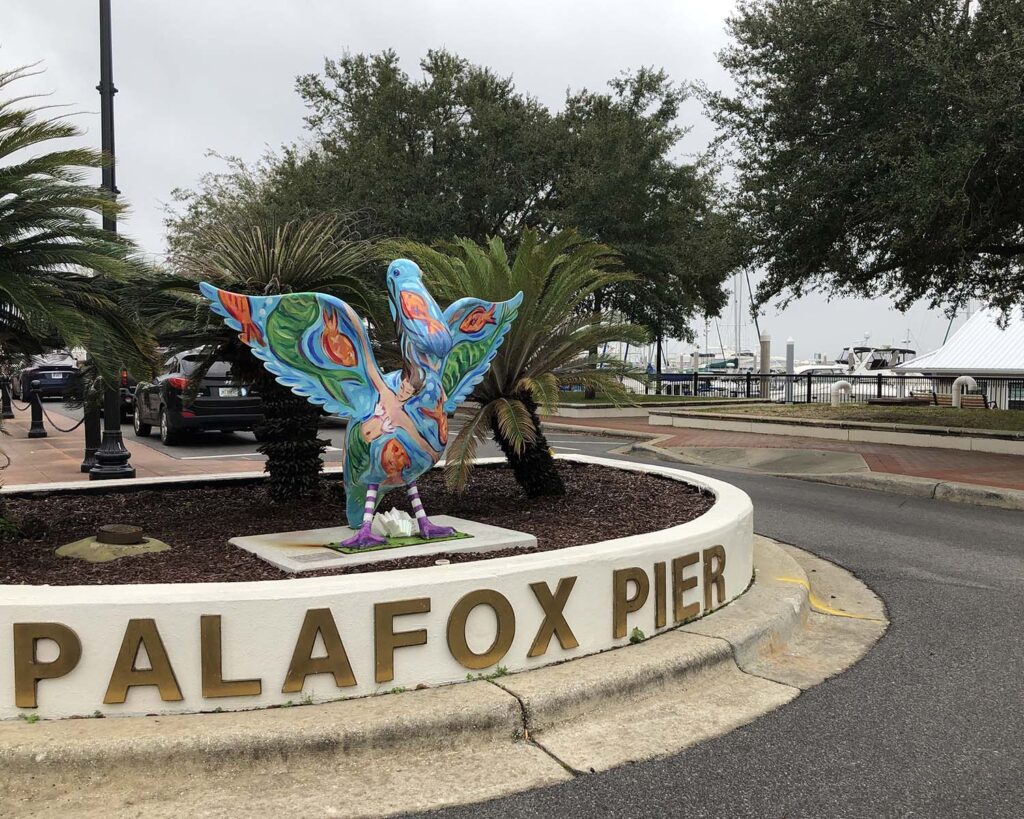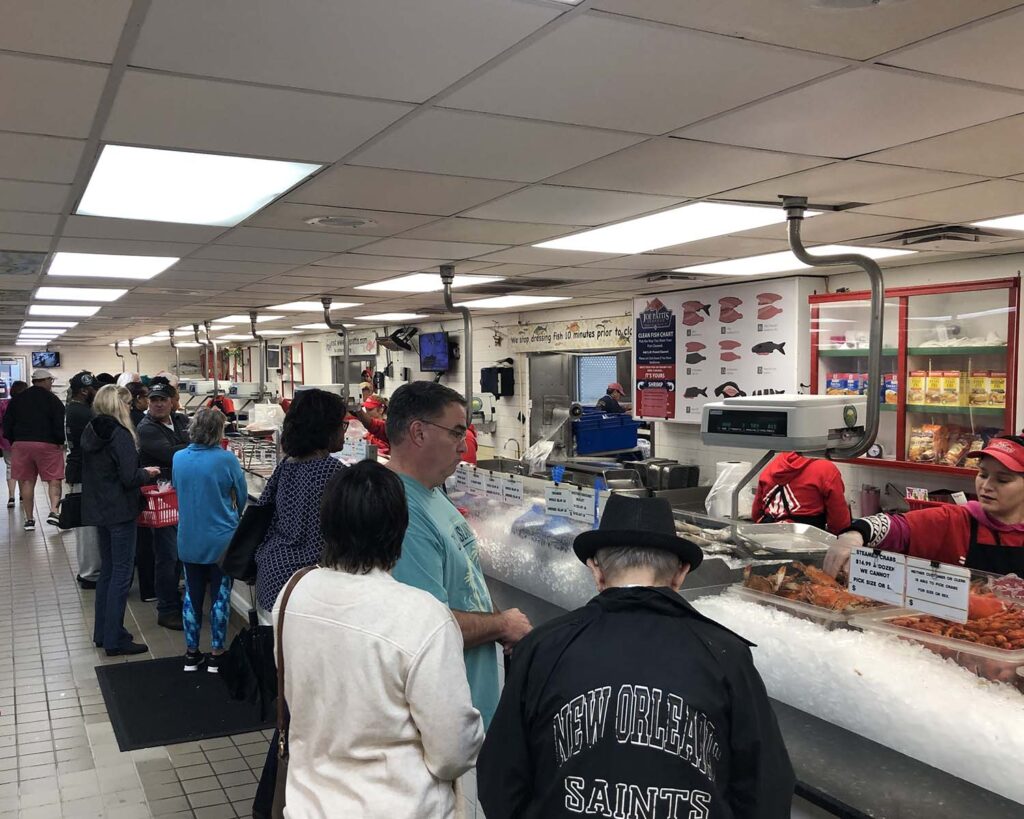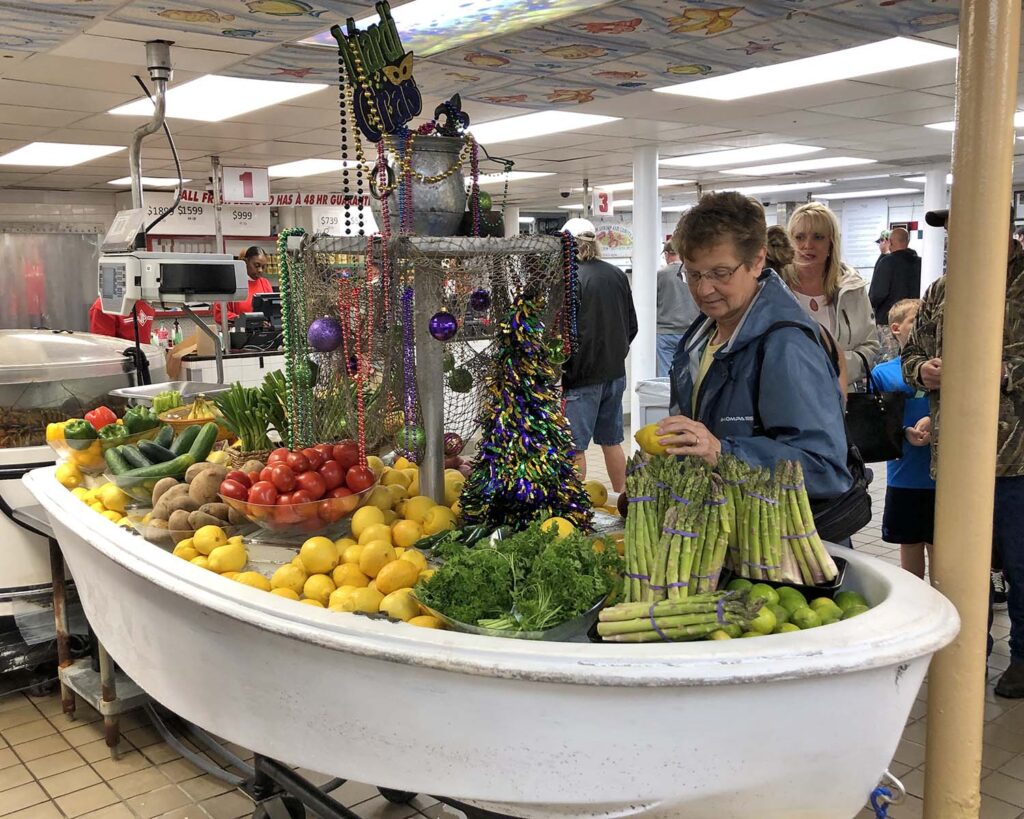 More winds and rain coming. Will we ever leave Orange Beach?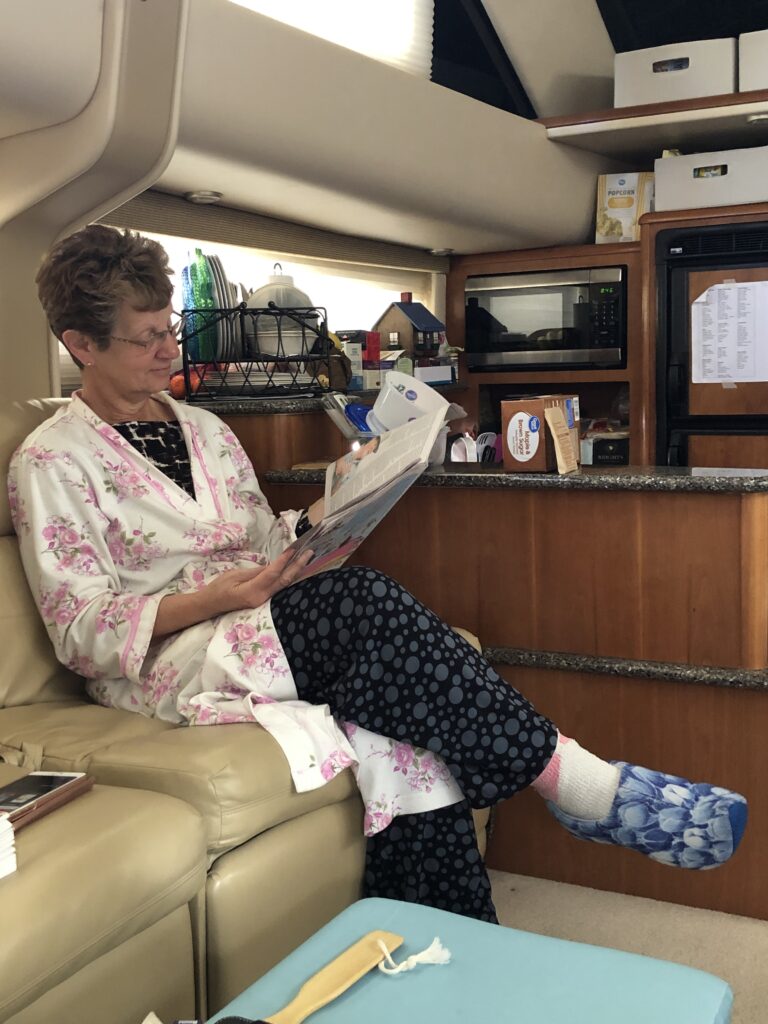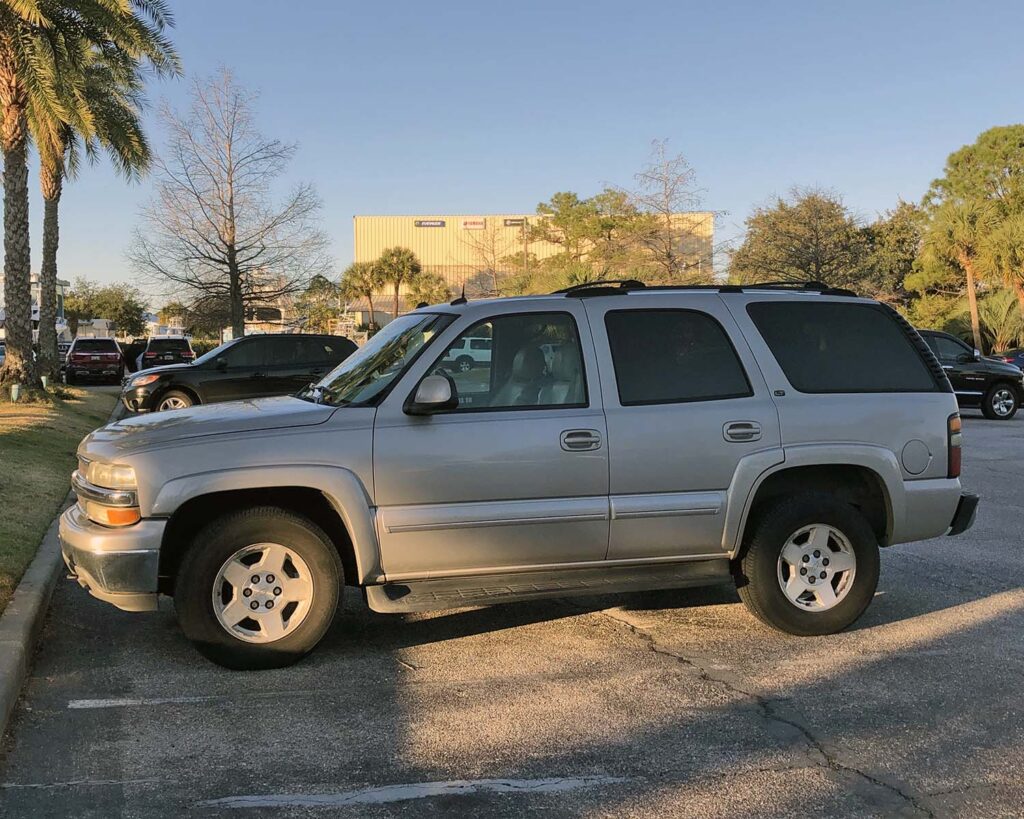 In between the rains, we had a few hours of sunshine and tried to enjoy it as much as possible. A few more walks on the beach, more games of Mexican Train, and many walks in the neighborhoods around the marina. The owner of our marina had a house nearby, and we noticed a grapefruit tree in the yard. No one seemed to be currently living in the house. We walked by it day after day, and kept wondering what was going to happen to ALL those grapefruit. I finally took one, just to see if it was any good. Oh my gosh, it was SO delicious. The next day we saw some marina personnel picking off all the grapefruit. We saw them later and we asked them what they did with the grapefruit – thinking maybe the restaurant at the marina used them. I almost cried at their reply – "Threw it away. It looked terrible." Grapefuits that aren't sprayed usually do look terrible, but that doesn't mean they aren't good. We were expecting freezing temps for the next three nights. I went over with a small ladder and cut off every grapefruit I could reach – with a perfectly clear conscience!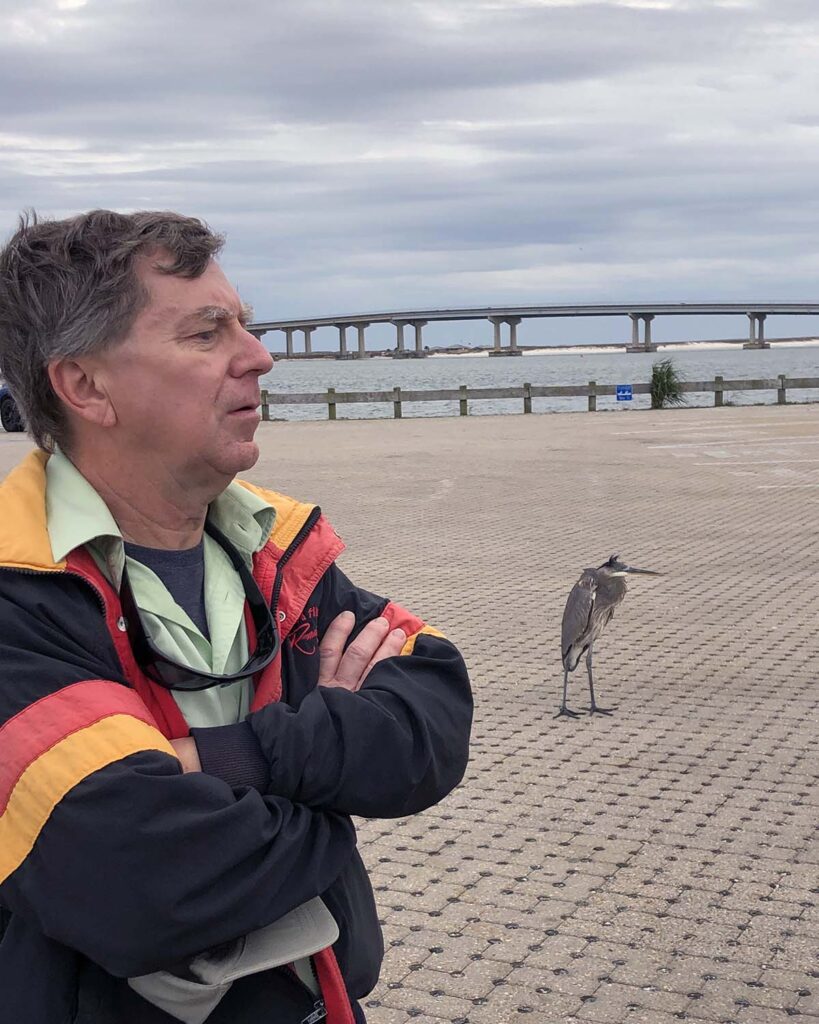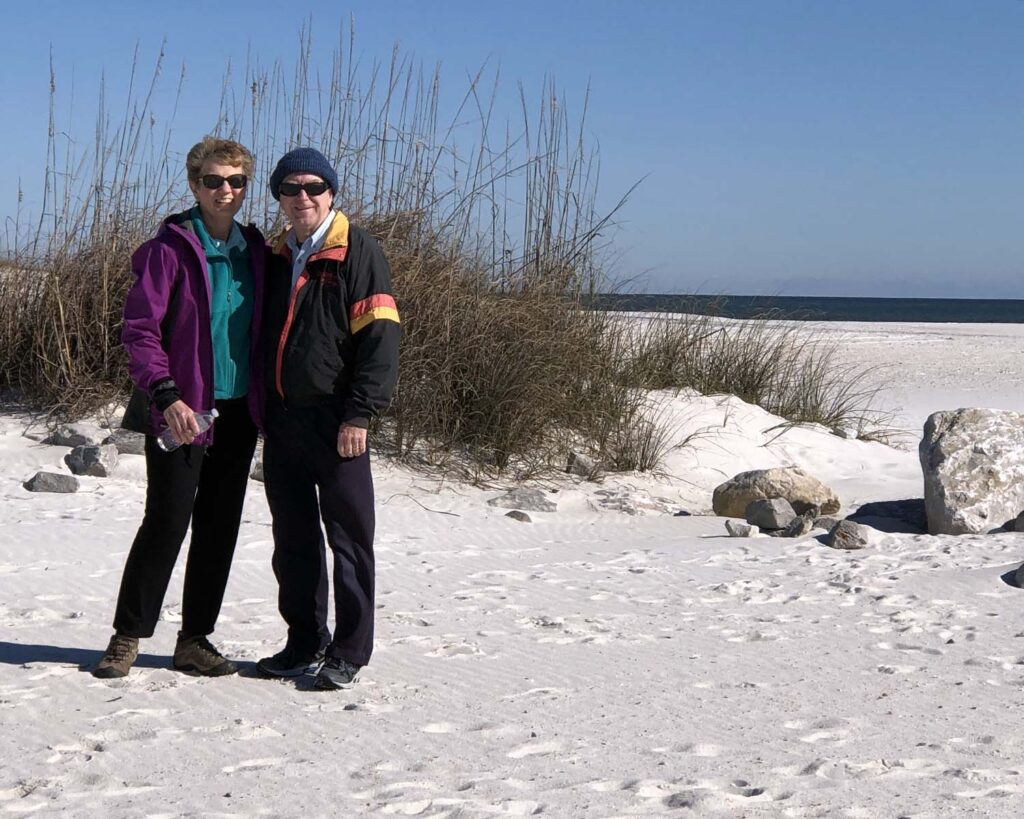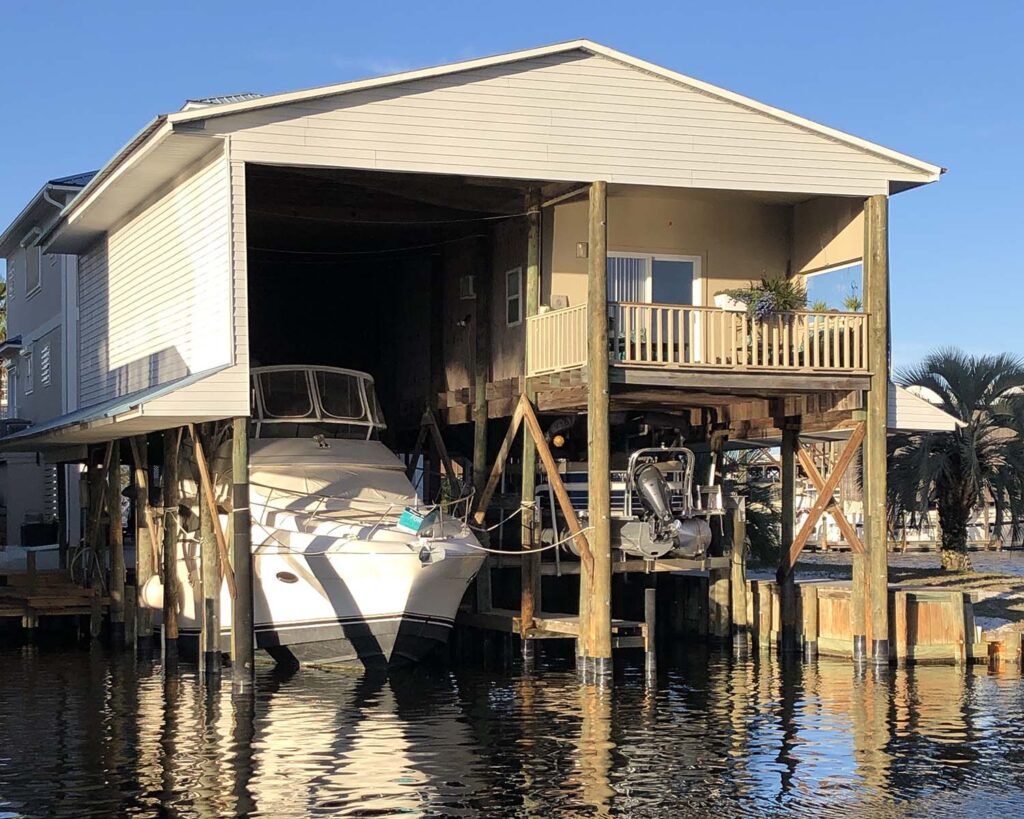 Checking the weather on the 24th, it looked like the 25thmight FINALLY be a day we could move. We didn't care how far we could go – we just wanted to get moving. When we had discussed a general time frame for our trip, we NEVER expected to have the boat in one place for almost 2 months. It is PAST time to be moving along.