We headed to the Keys – first stop Key West. We hadn't seen our friends Kate and Bill on Steadfast since Ottawa. It was a happy reunion on their boat at Stock Island Marina – really nice place to hang out for some winter months! We talked lots – enjoyed some wonderful meals – played some short Mexican Train games (they only had dominoes up to 6), and spent some time walking around downtown Key West. We had been there before, so we bypassed most of the previous tourist places we had already seen, and sought out new sites to see.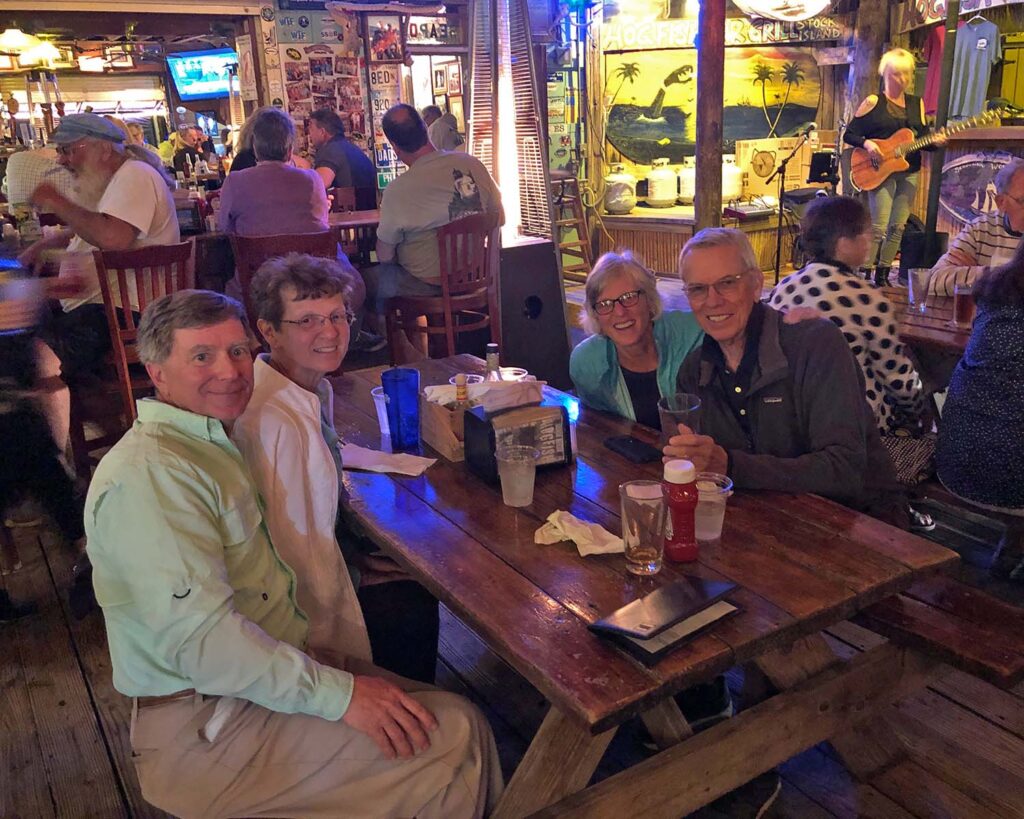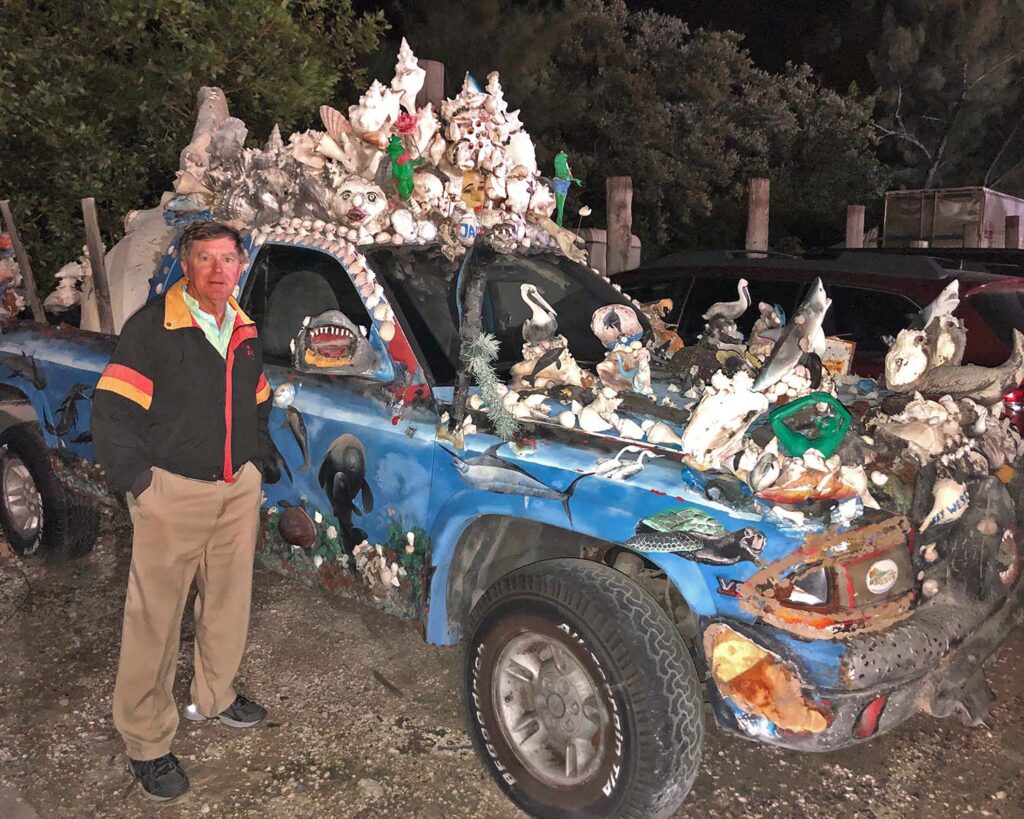 The Mariana was on display. This is a "boat" that sailed 111 miles from Cuba to Key West in 2015 with 24 people aboard. The boat floated on 55 gallon drum cans and ran with a truck engine and oars. It's amazing what people will do to reach freedom.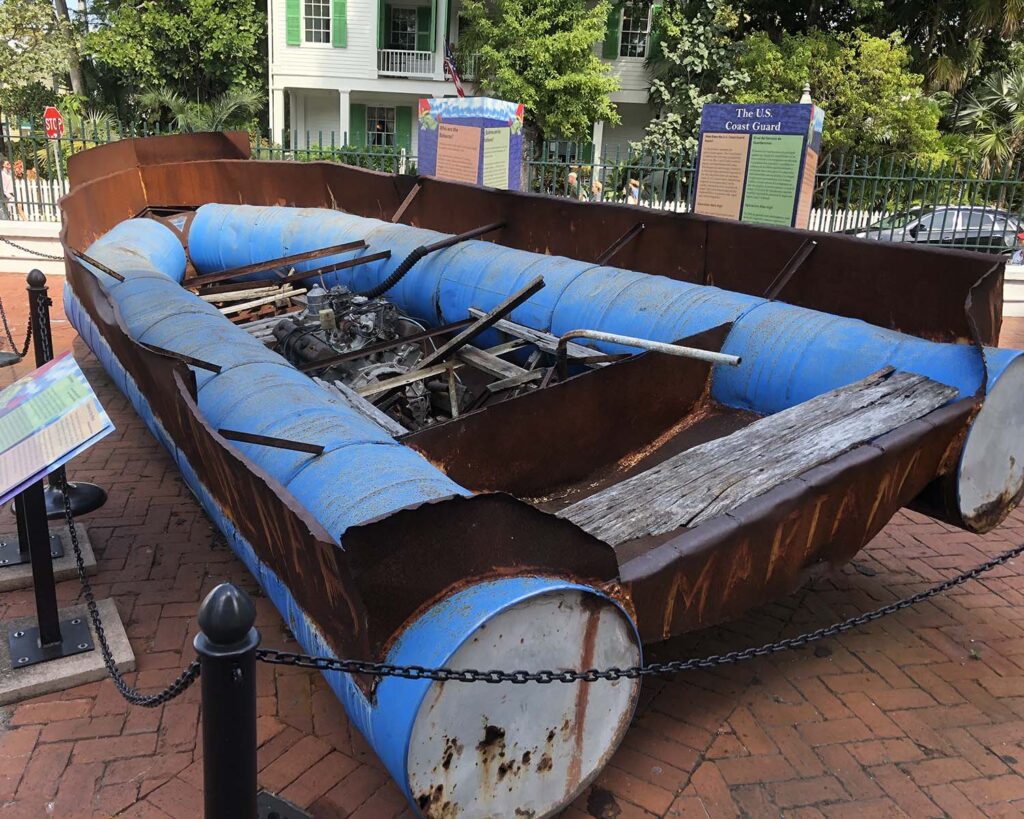 There are lots of sculptures around town as well as the inevitable chickens that run free.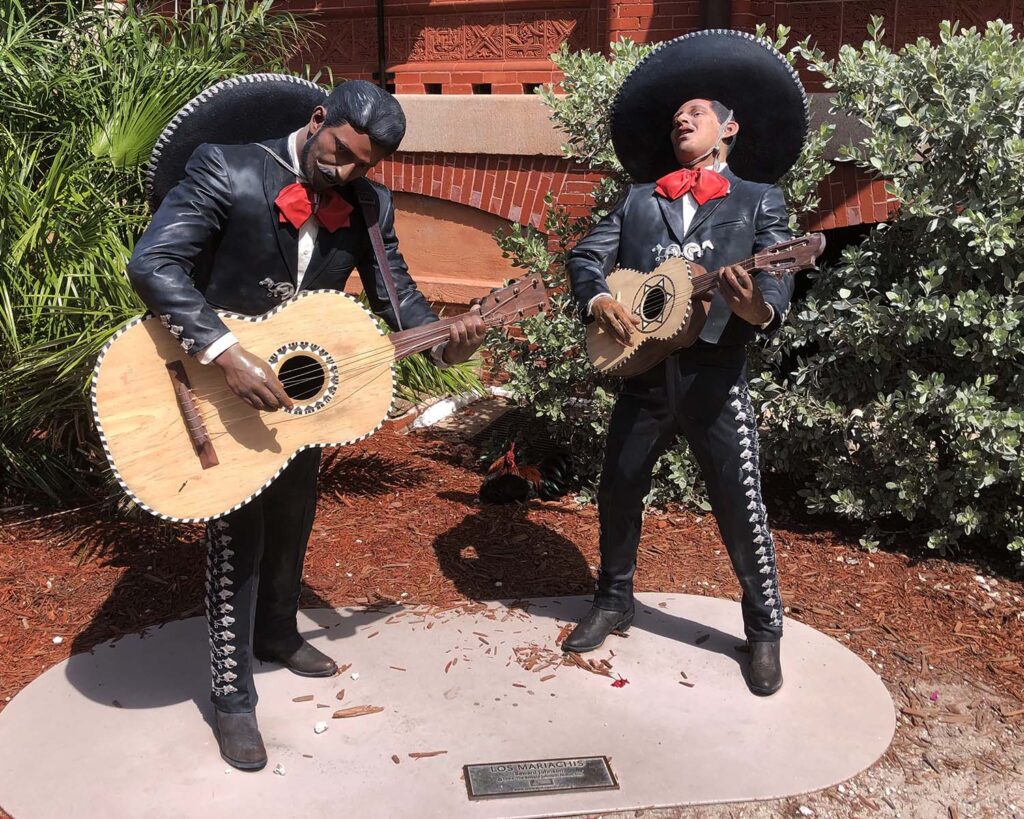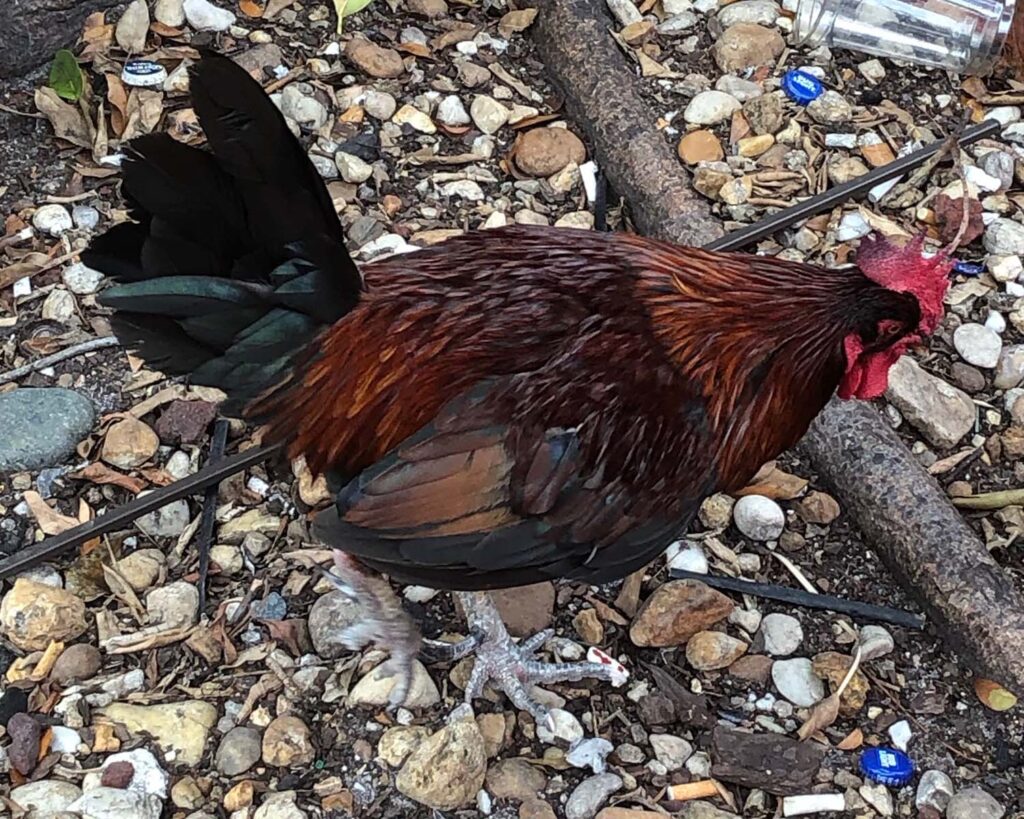 There is a Key West Memorial Sculpture Garden, which recognizes many significant citizens of Key West. It was interesting to read about the lives of so many people.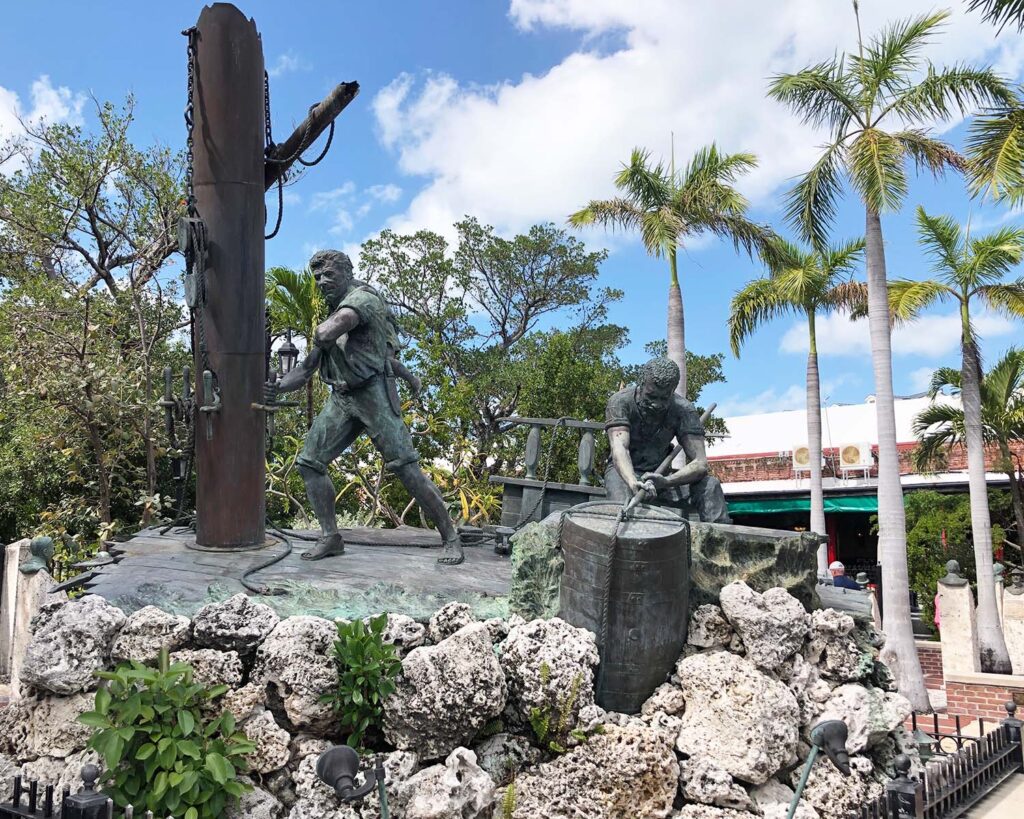 On Sunday we went to church at the Basilica of St. Mary Star of the Sea. It's a simple church, yet very elegant at the same time. Doors line the sides of the church, and those were open during the service, which gave the feeling of being in a garden.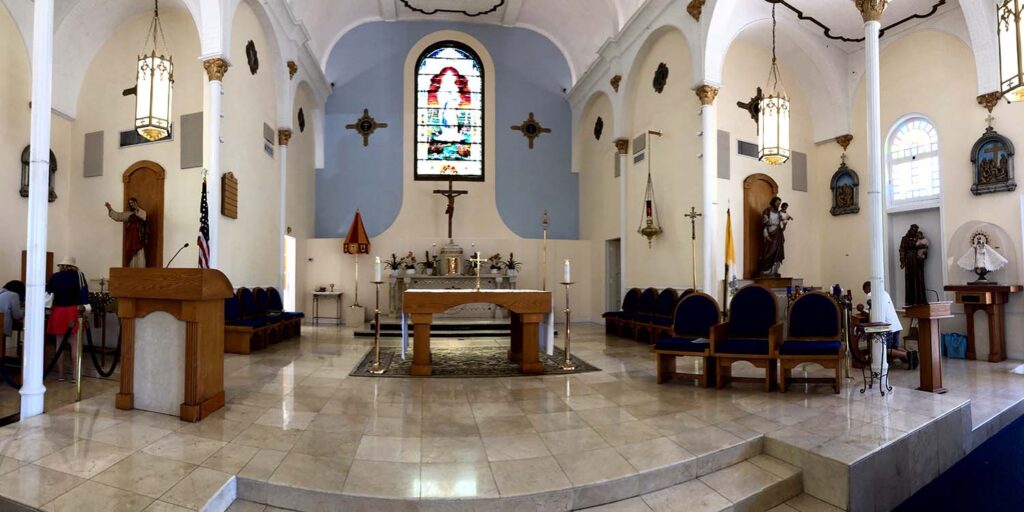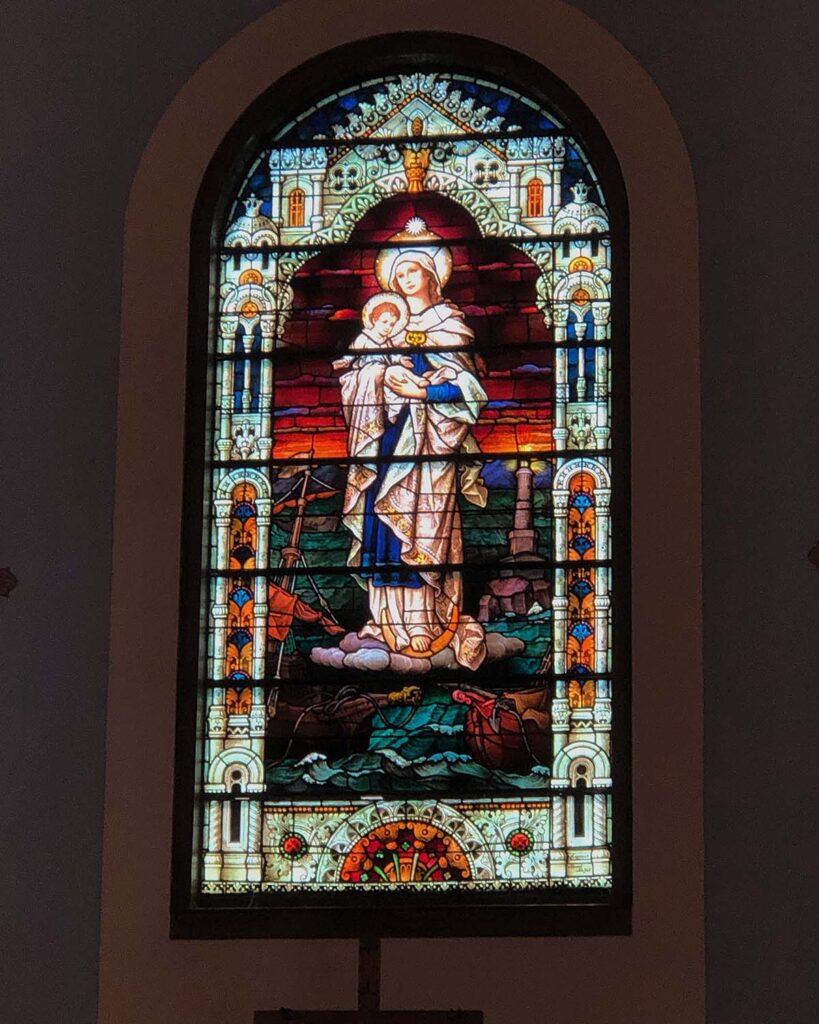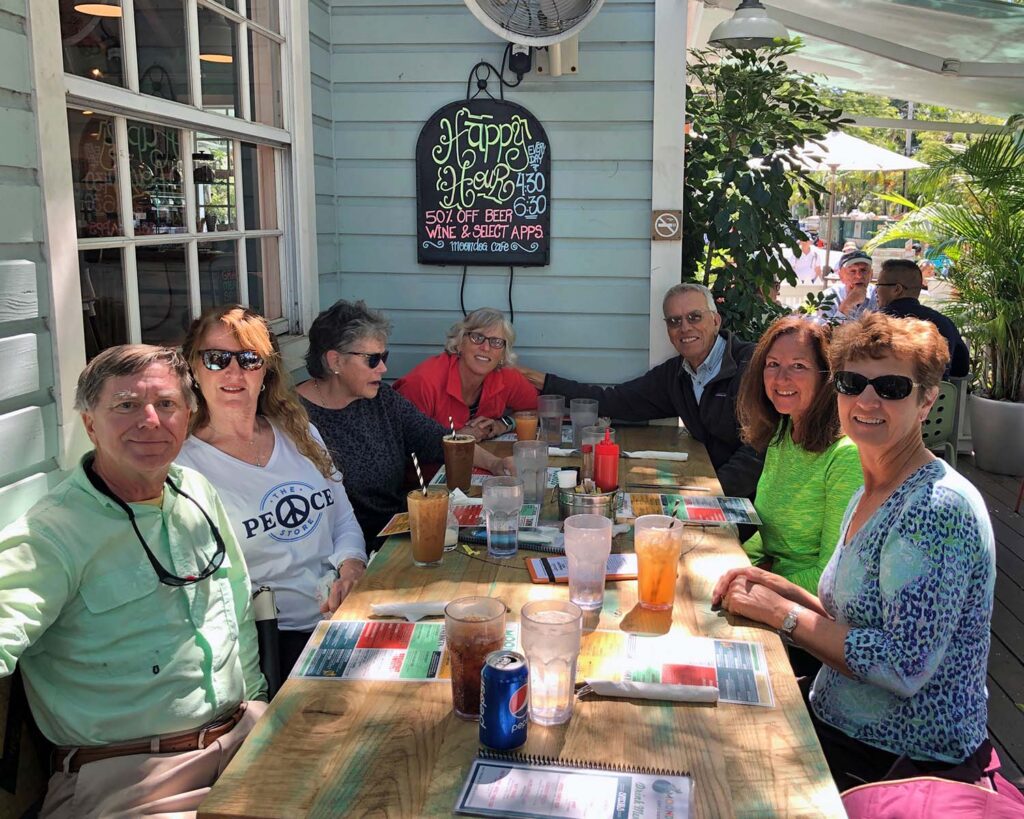 The West Martello Park is near the Southern Most Point, and is a real gem. There are beautiful plantings along the walkways and it has beautiful views of the water. There was a group of people who had gathered there to knit together – they were enjoying the conversation and goodies that some people had brought.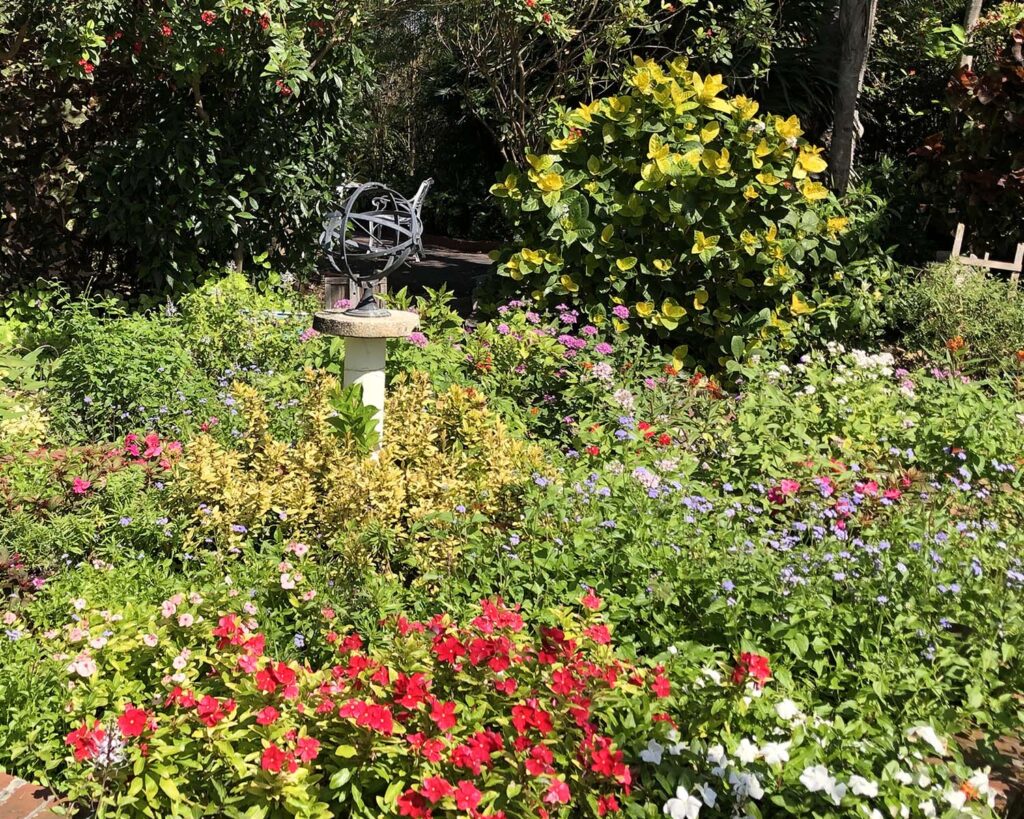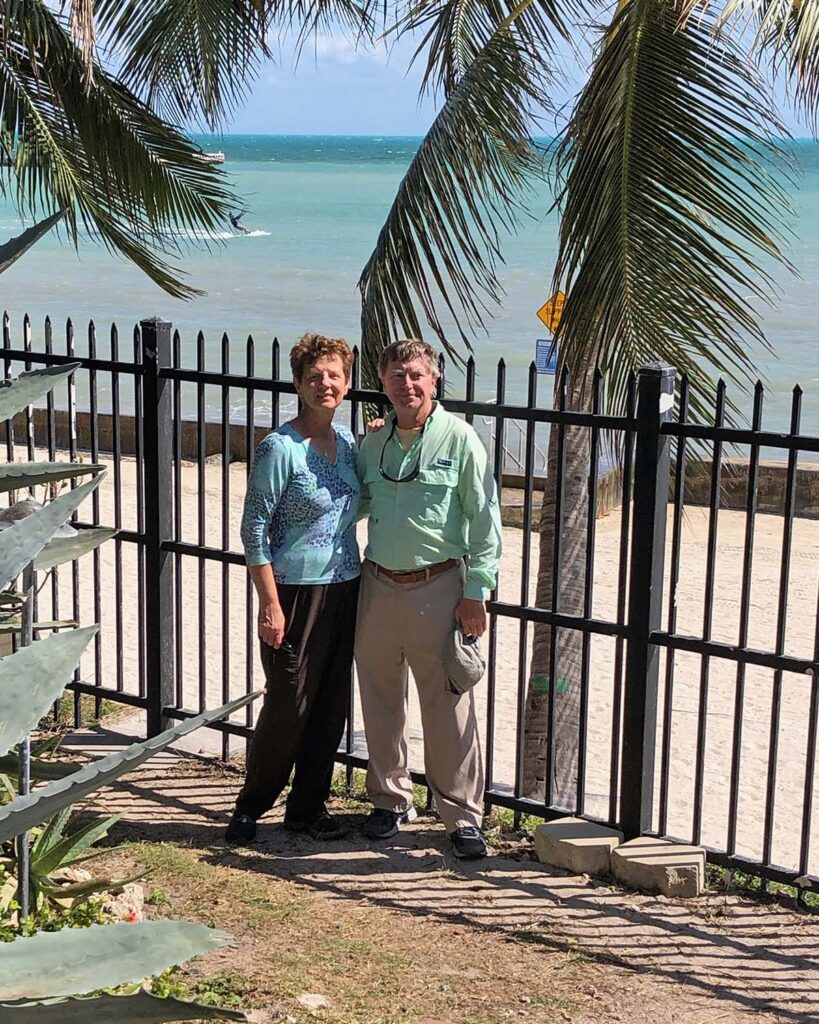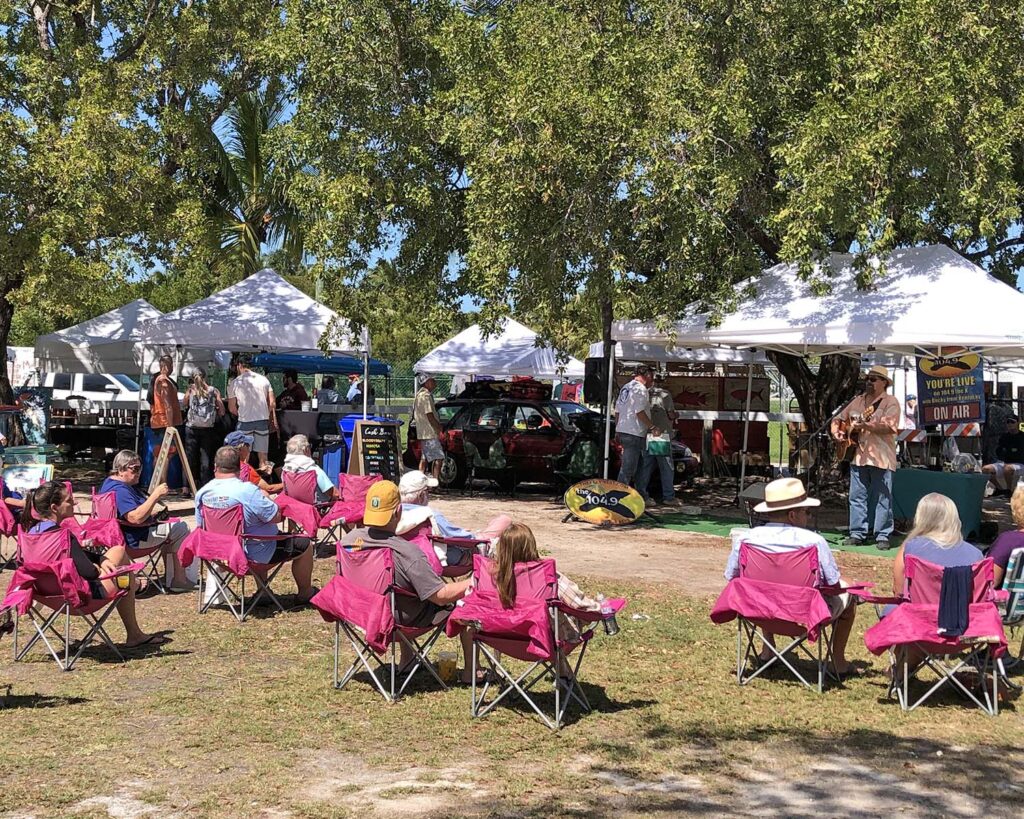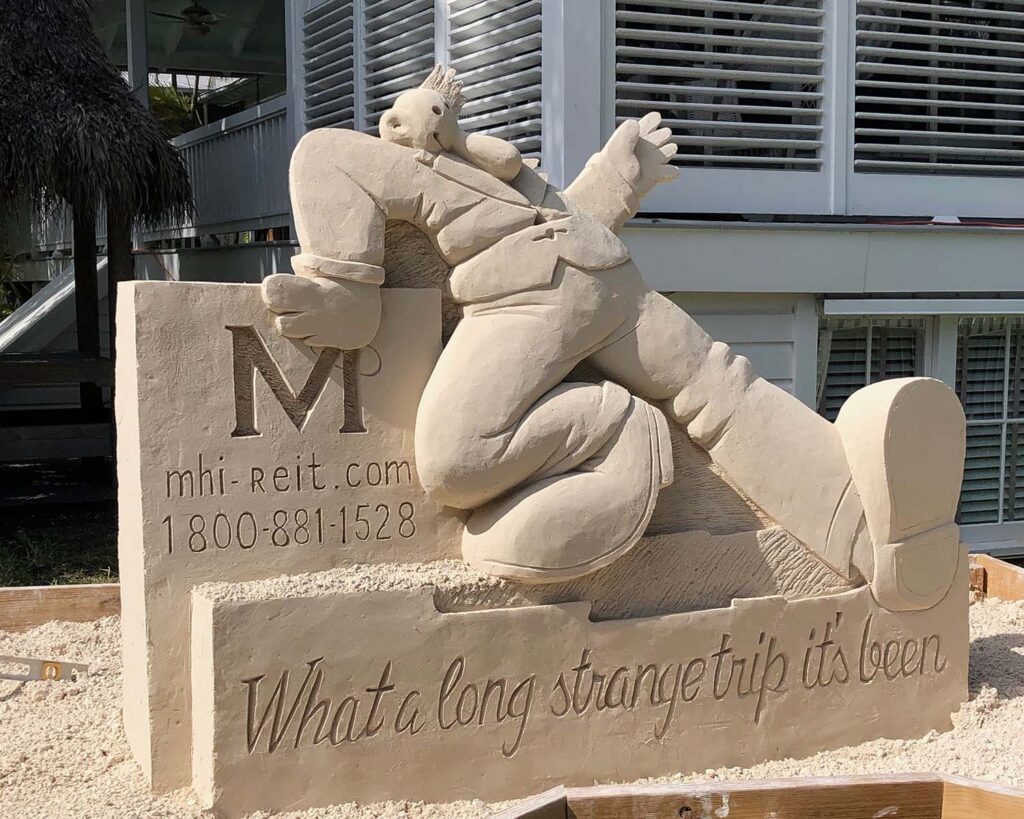 Before we left the delightful company of Bill and Kate on Monday, we stopped at a neighboring marina, Ocean's Edge, to visit with Saltaire and Patriot.  Again, these were folks we hadn't seen for quite a while and it was fun to catch up. While there, we saw a sign on one of the boat slips that caught our eye.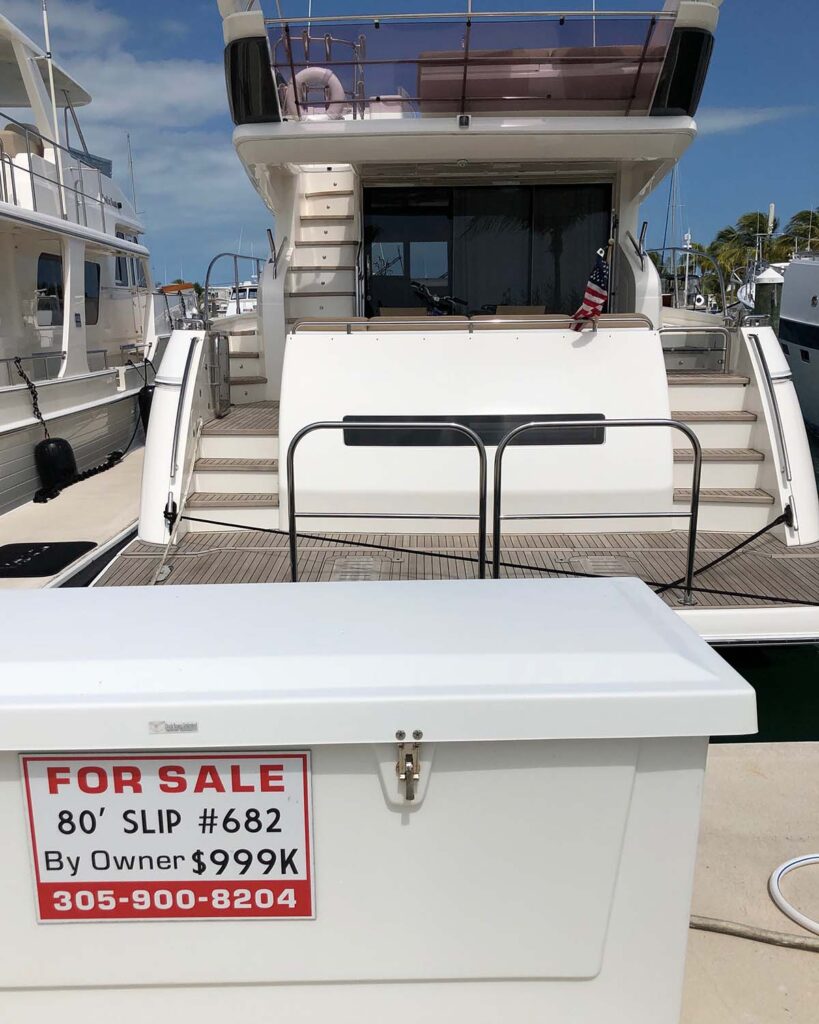 On to Marathon and a visit with Curti-Sea. We had first met Robin and Ted in Delaware and were fortunate to meet again in Chicago and travel with them down the rivers. They were in a beautiful place – Blue Marlin Bay Resort Marina – and the Gulf view from the boat was fabulous! One day we went to a nearby park that offered Pickleball lessons. The day we went, it was all Loopers! Lots of Fun. We went out to dinner to Keys Fisheries with some Looper friends from other marinas – Valentine and Shoreline Traveller. We had also traveled the rivers with them. Lots of good times.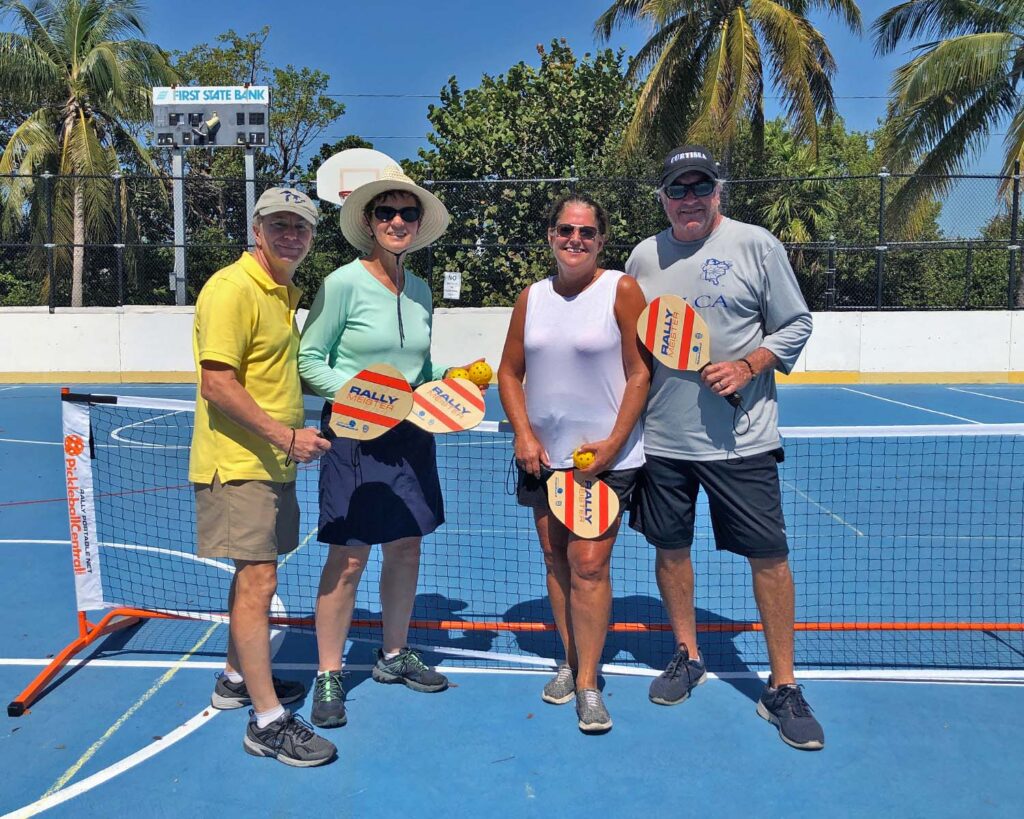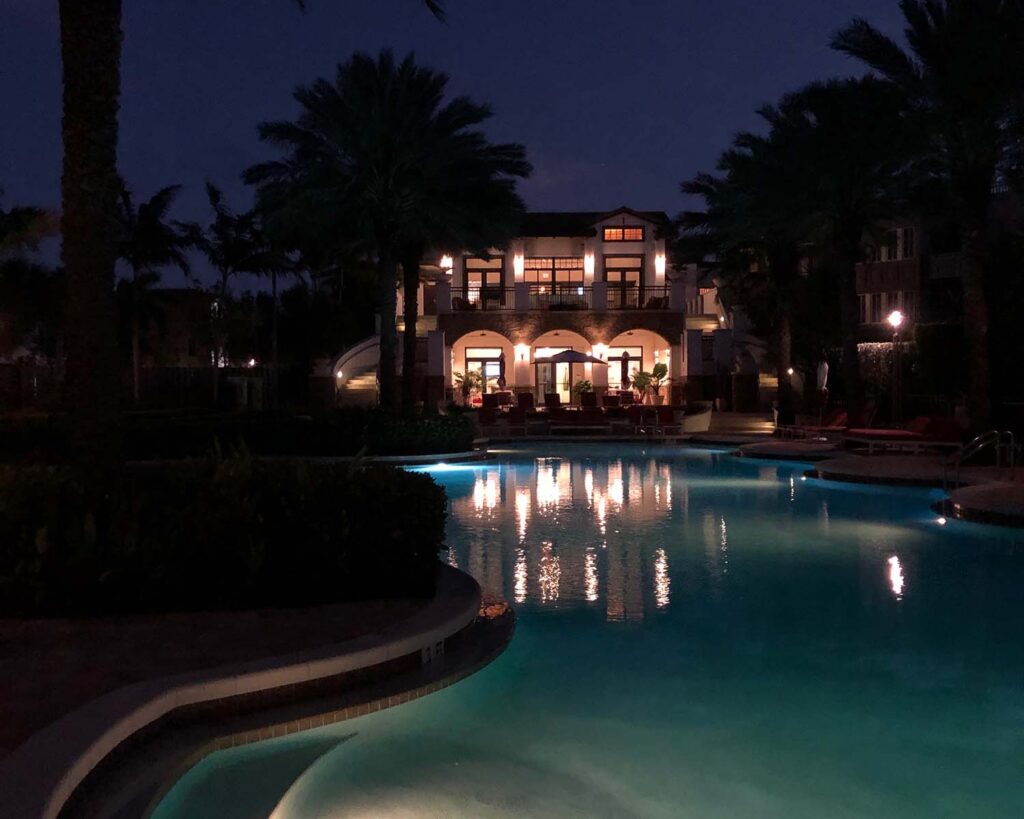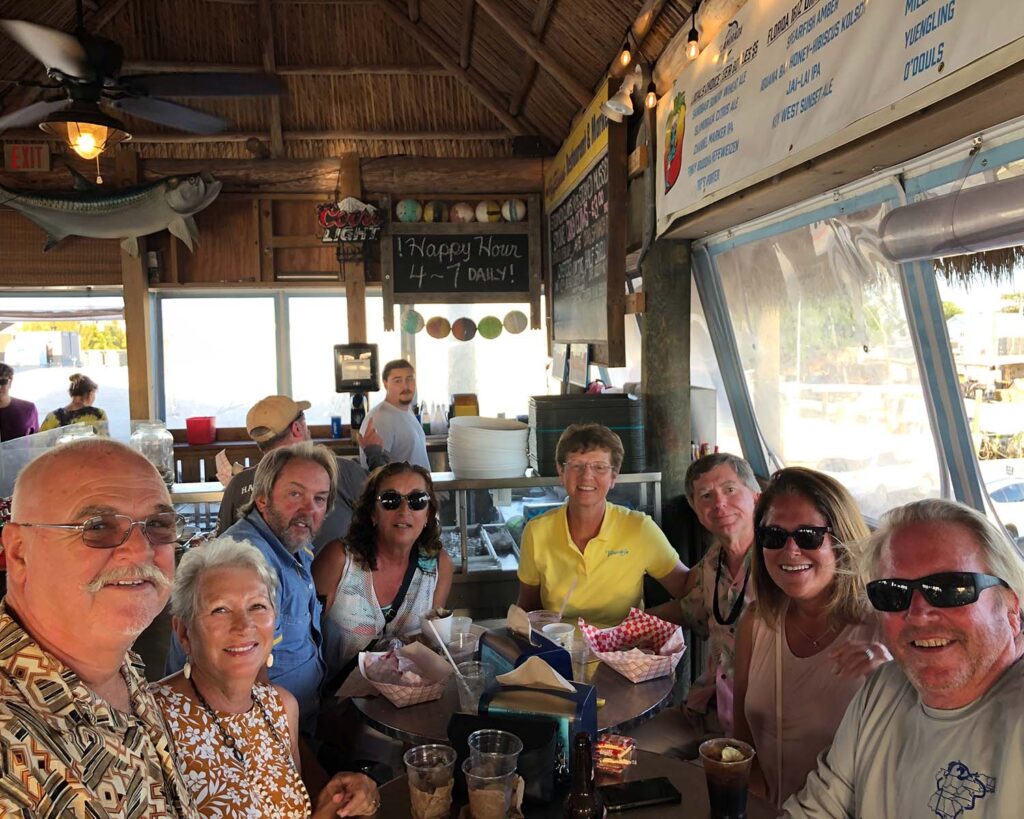 We left on the 4thto drive to Amelia Island. Steve, a friend from home, had arranged for Ed to join him as his "co-driver" for the Porche Driving Experience. Ed didn't quite know what to expect, but he was excited. I dropped him off, and then left the next day to drive back to Augusta.
Entry from Ed: The first week of March, for the past five years, my brother Chuck and I have been volunteer drivers for RM/Southeby auction at the the Amelia Island Concours. This "work" consists of driving the vehicles to stage them before and after the auction. This allows us to drive some rare and expensive cars, albeit only short distances. I was not sure if Vitamin Sea would be in the area of Amelia Island this year so I passed on the auction volunteering. A friend of mine from Augusta, Steve, enrolled in the Porsche Driving Experience, scheduled for Friday during the Concours week. He put me in as his "co-driver." The day began with a visit to the new Brumos Collection Museum and a private collection of European racing cars in Jacksonville. The afternoon was spent at the NAS Mayport for speed runs in a Porsche with former race driver, attaining a speed of 174 mph. The autocross course was next with us driving laps in the Porsche Panamara GTS and 911 Carrera. It was great for Steve to include me in this experience. On Saturday, Steve and I went to the annual Cars and Coffee and watched the other volunteers stage the cars for the auction.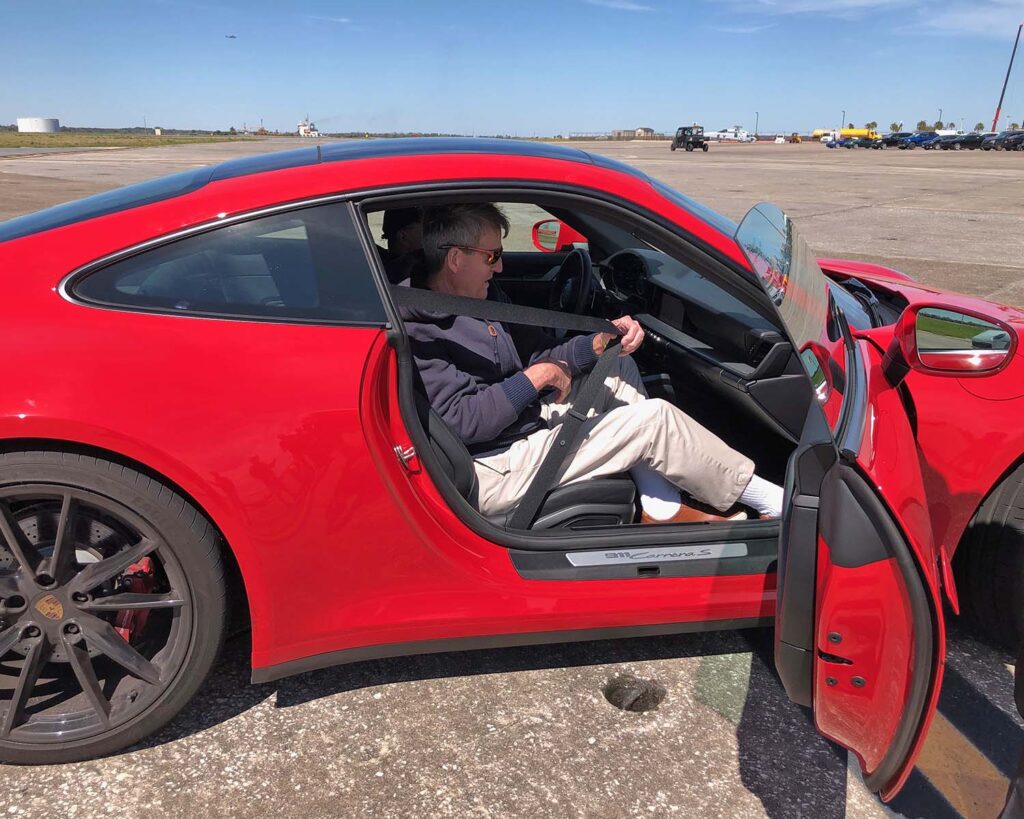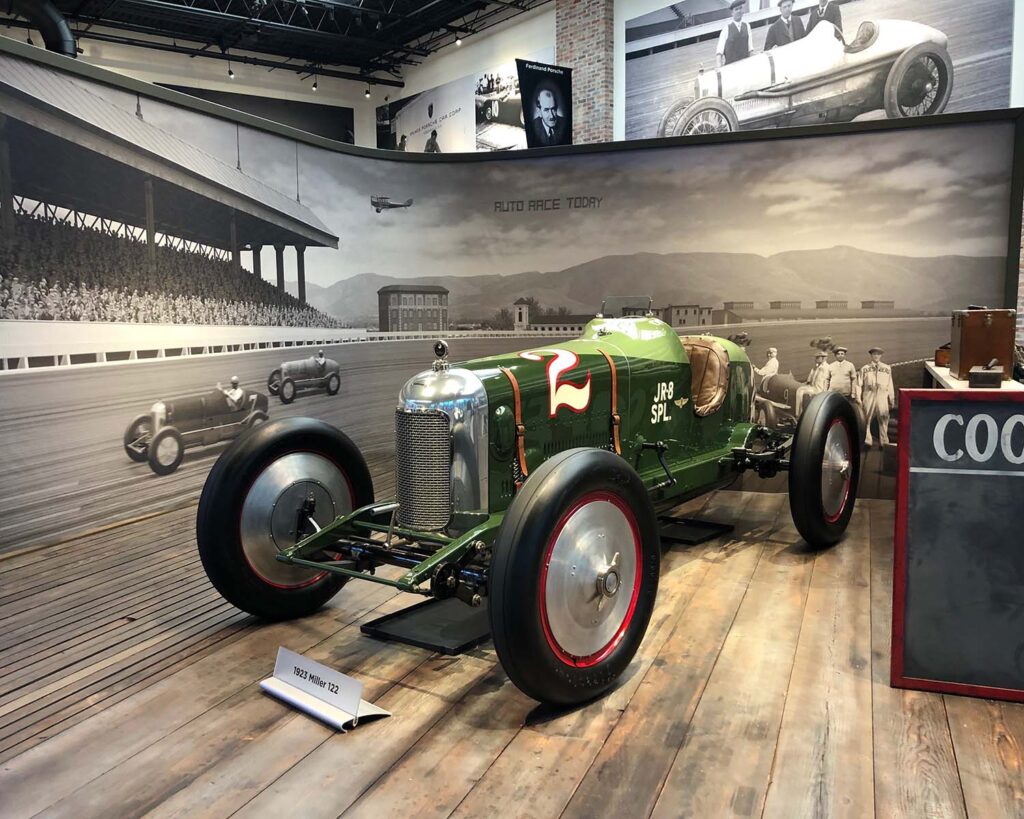 I went home for a couple of nights to file our taxes and then returned to pick up Ed. We drove back to Fort Myers on the 8th. That was a lot of driving, especially considering we hadn't driven much in a year. It was nice to get back on the boat and out of the car!