Leaving Brunswick, we were unsure how far we would get on Day 3 in Georgia.  Coastal areas tend to get late afternoon thunderstorms. We looked at some possible anchorages as bailout spots, but set our sites on a tiny dockage adjacent to a much recommended restaurant.  It seems throughout this trip that the best docking recommendations always have some kind of restaurant attached to them.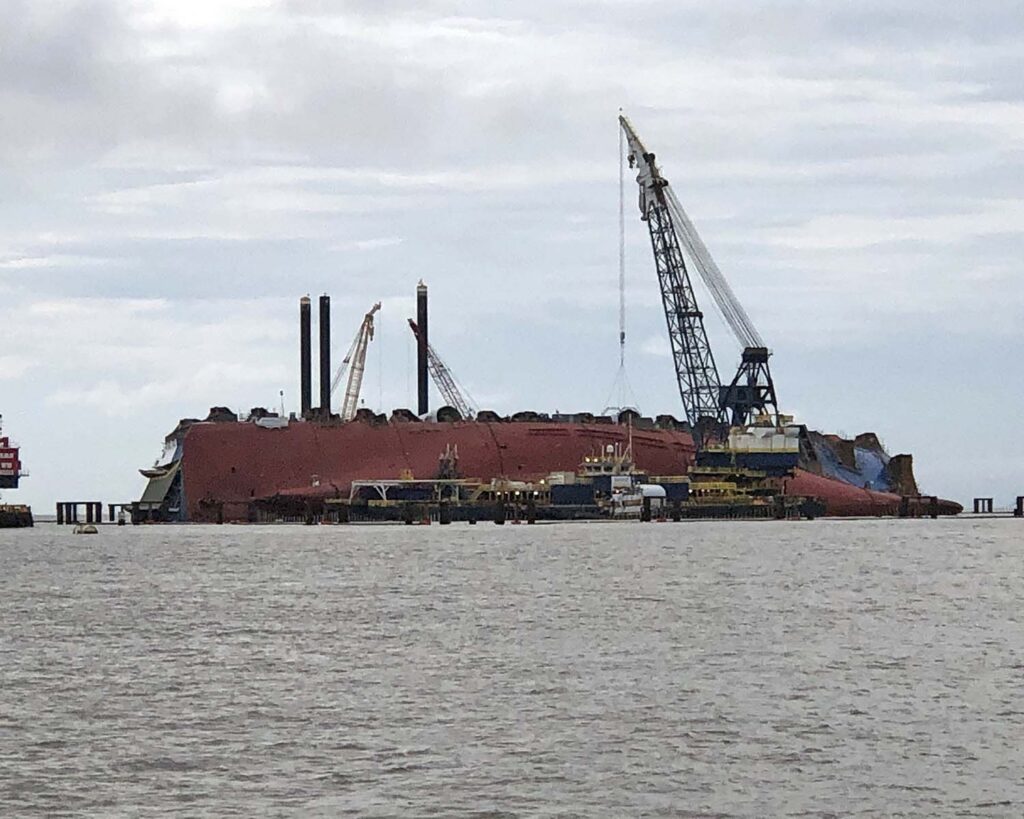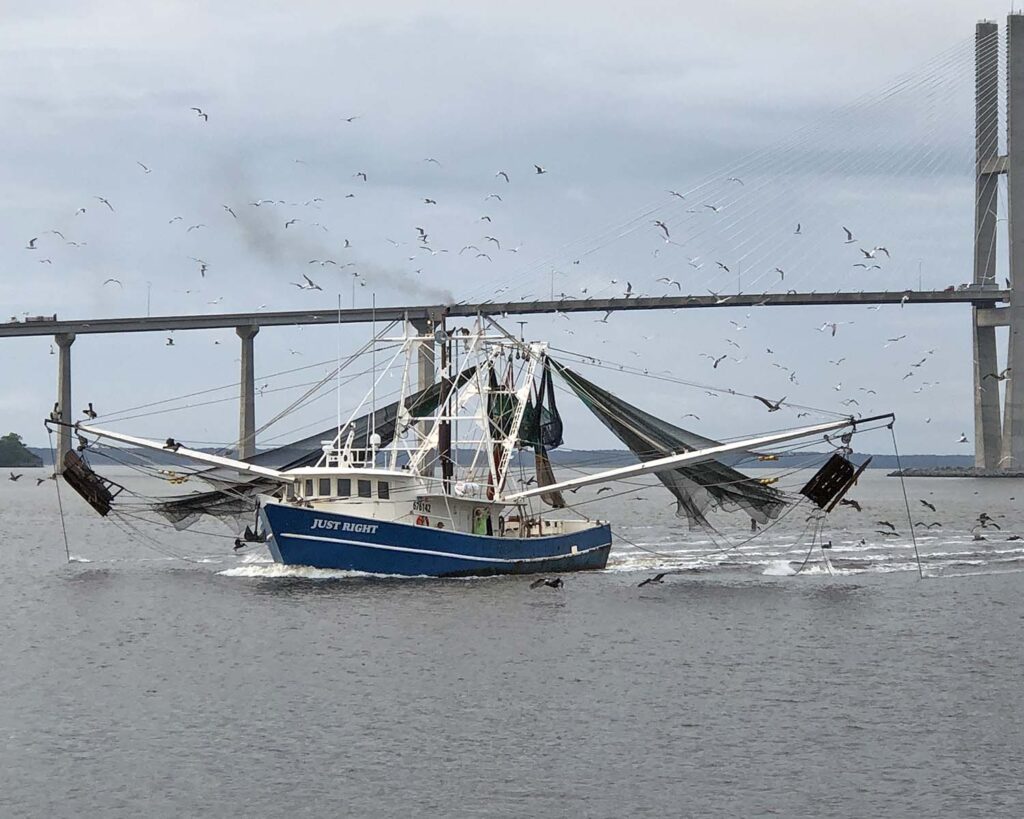 It wasn't long before we found out how absolutely boring the intracoastal waters of Georgia are. For hours, all we saw were flat marshlands. No trees, no houses, no alligators, no flying fish, no NOTHING! We passed several areas that were marked anchorages along the way. We looked at them and there was NO protection from potential winds, nothing to see, and unless you just like being out in the hot sun and humid Georgia summer nights, nothing appealing about them. I hate to say these things about our home state, but we REALLY hoped that things would get better.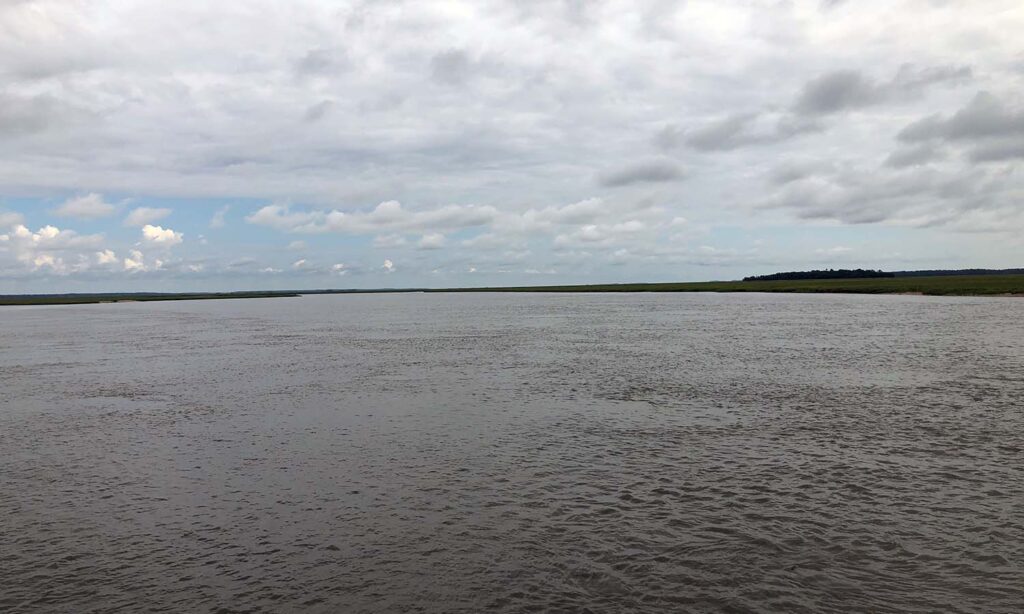 Today's challenge was Little Mud River. Again, we planned to go thru on mid tide and we breezed thru it. We had read a comment from another boater that had gone thru this area in less than ideal conditions. I think his comment was – it's soft pluff mud on the bottom and when we hit bottom, I just accelerated and plowed thru it! Somehow, we didn't think that was a great idea.
Seventy miles, and 7.5 hours after we started, we arrived at Sunbury Crab Company. We had to divert about 7 miles off of the Intracoastal to get here, and I can't say that we were particularly impressed with the dock, so we had high hopes that the restaurant would be better! One of the owners came out to help us with electric and water hookups and we talked a little about the area. He mentioned that Fort Morris Historic Site was down the road about a half mile, so we took off to stretch our legs.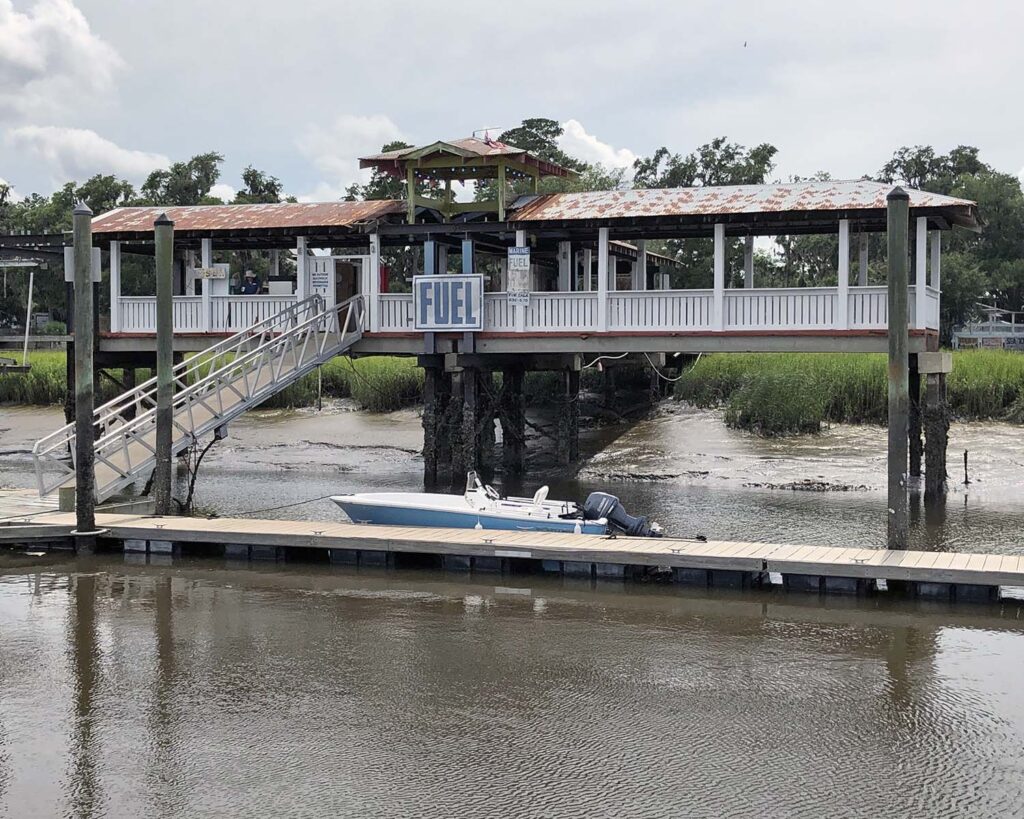 A half mile may have underestimated the distance, and when it's SO hot outside, it seemed much longer. We did get there, but it was closed. We were still able to walk the grounds. The remains there today are from Fort Defiance which was built during the War of 1812 from the remains of Fort Morris. Fort Morris dates back to 1776 and was built entirely of earth and wood. The Sunbury area was once an important port area, rivaling Savannah for business and ships. The fort was built to defend the city.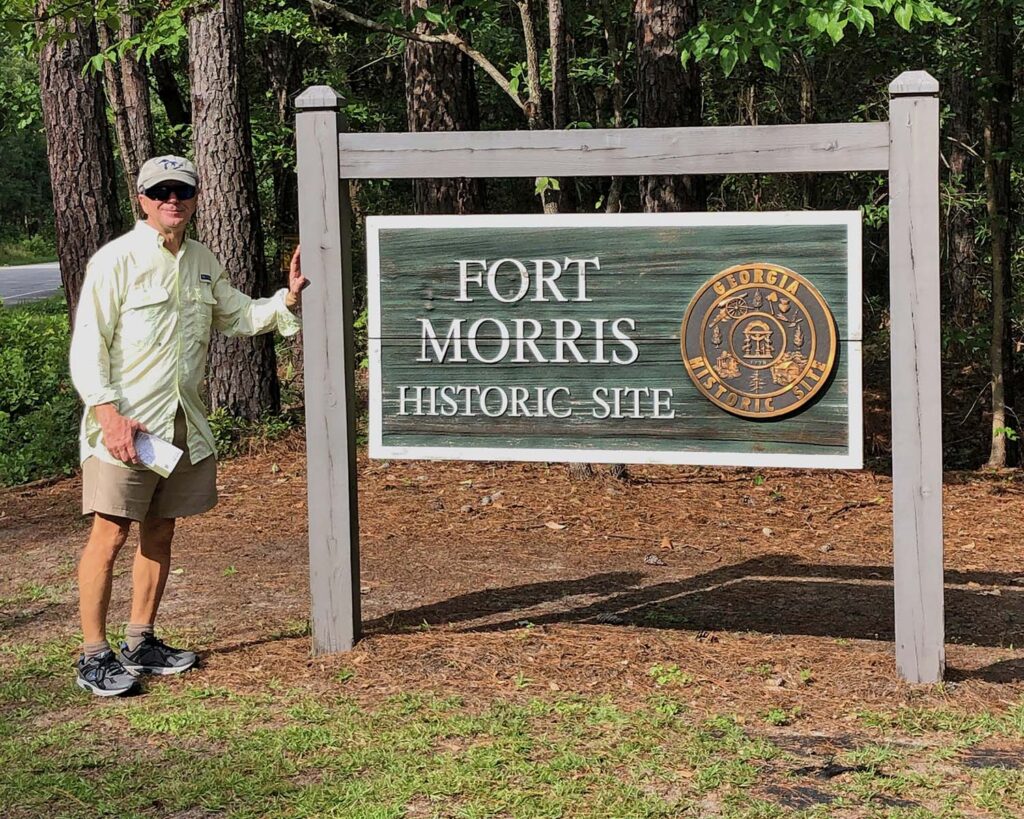 From the Georgia State Parks publication: When Lt. Colonel Lewis Fuser surrounded the town and fort under scattering shots on November 25, he demanded its surrender. In one of the most well known quotes of the Revolutionary War, American Col. John McIntosh replied, "We, Sir, are fighting the battle of America…Come and Take It!"
The British did back down, but returned many months later with reinforcements. Sunbury became the last post overcome by the British during the war. The town never recovered, and the once bustling town was overgrown and reclaimed by nature,
It was good to be "sightseeing" again. It had been a long time since we had been able to go to tourist destinations. This is what we had missed in the last couple of months on this journey.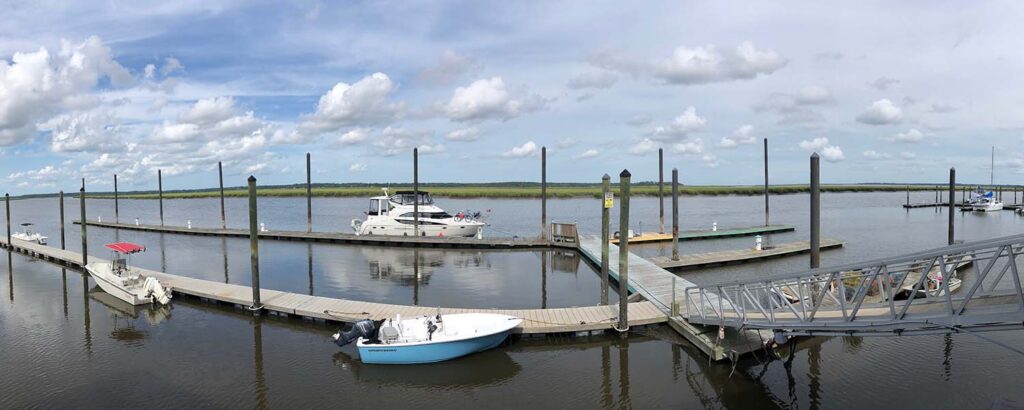 Some people call the Sunbury Crab Company "a fish dive." It's an appropriate term, but it also has good, fresh seafood. We enjoyed dinner and speaking with Elaine who runs the marina and restaurant. She was so kind and welcoming. We decided it had been worth the detour off the Intracoastal.