We left the holiday happenings on Sunday when we learned that there was likely to be space at our next intended stop.  During the day we passed under a picturesque bridge called Canal Lake High Arch Bridge.  It is a perfect half circle, built in 1905 – another engineering marvel for its time.  The unofficial name is the Hole-in-the-Wall Bridge.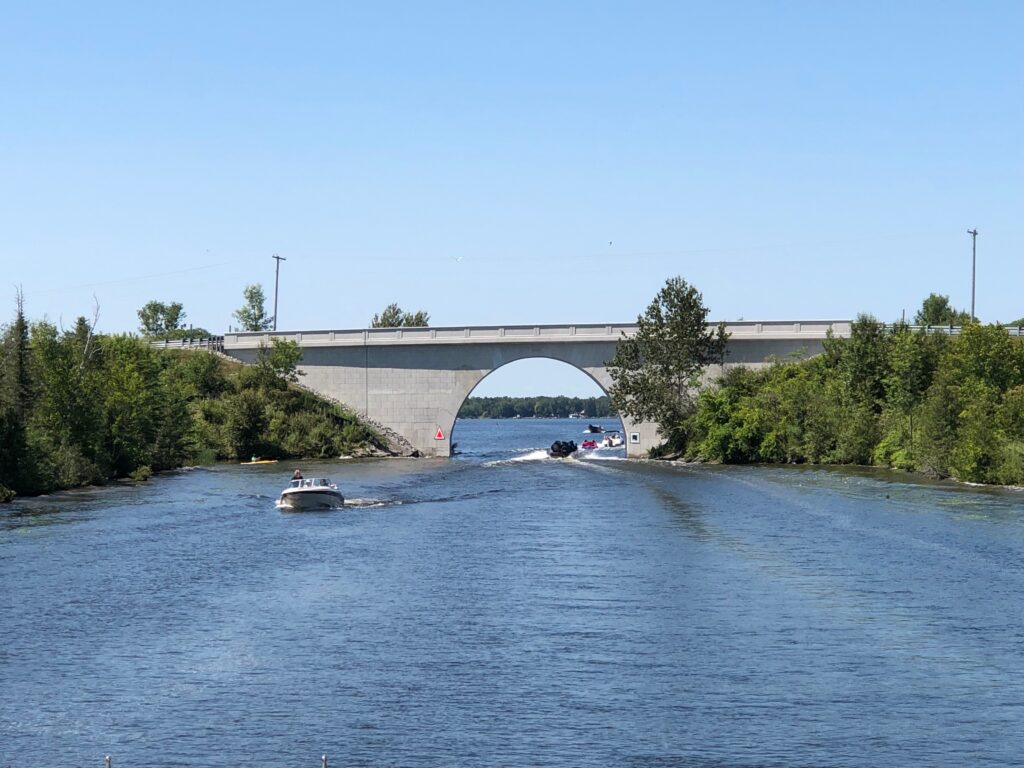 The next lock was Kirkfield Lock – another "pan" type lock like the Peterborough Lock. The difference is, that at this point of the waterway, we have reached the high point, and will now be traveling down. That means we enter this lock from the TOP. It's like cruising into an infinity pool – all you see is sky ahead – no land! We felt like we were on the top chair of a stopped ferris wheel. It was a GREAT view, but a little nerve wracking at the same time.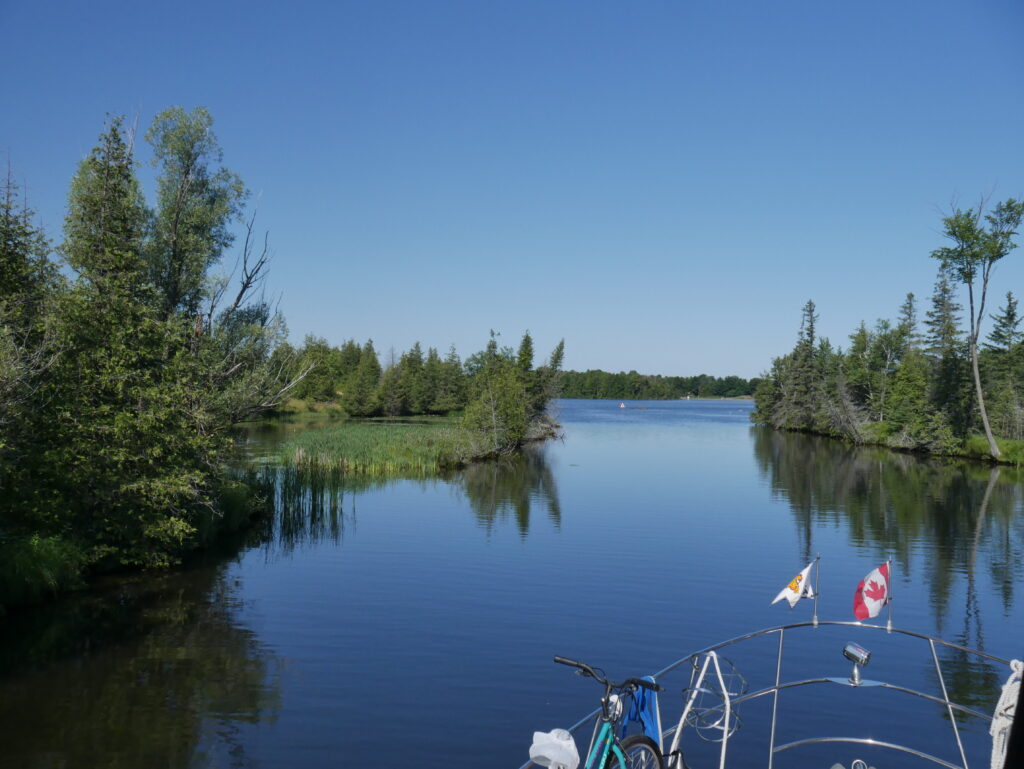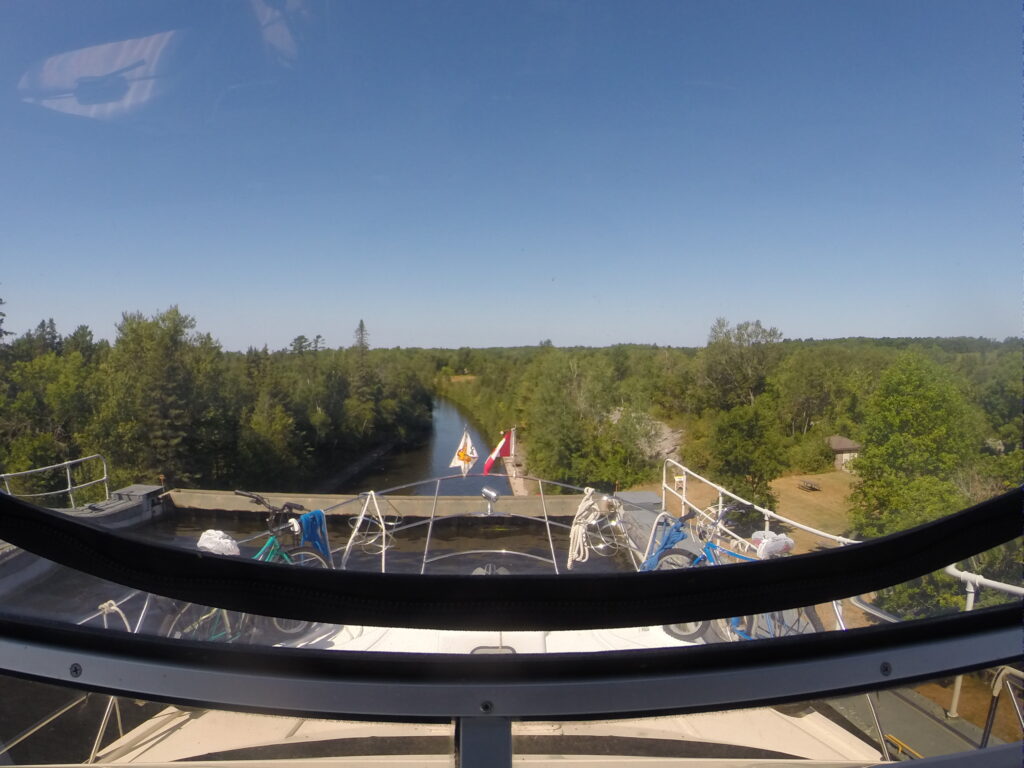 Lucky Kathy gets forward position.

The front gate is lowered for our exit.
Our end point was the Gamebridge Lock.  Space was available because there was nothing else there but the lock! Four boats tied there and we enjoyed the quiet as well as a beautiful evening while we enjoyed "docktails" at 5 o'clock!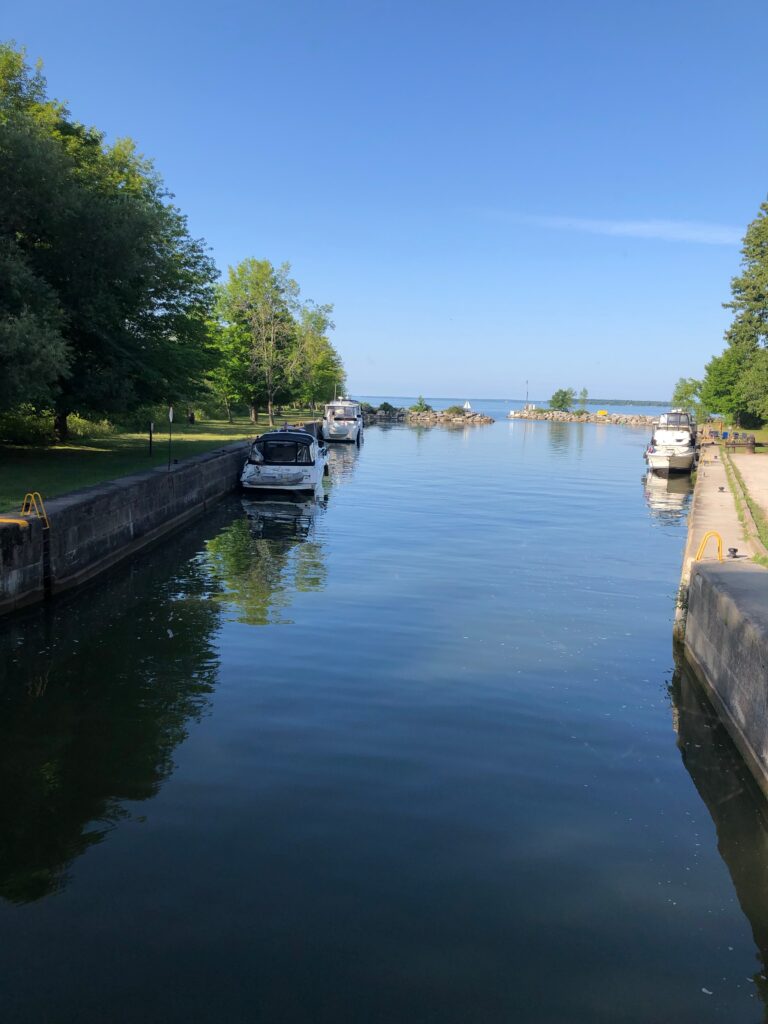 Weather was great the next day for a crossing of Lake Simcoe. Among the MANY things we are learning on this trip is that when crossing a lake, you do NOT want a day of winds blowing towards you and bringing the waves with it. It was a perfect day and after the lake we entered The Narrows, which is aptly named. Not much room from side to side in this area.
We then passed through a couple more smaller lakes – Lake Couchiching and Sparrow Lake and ended the day in Port Orillia.  Orillia is a good size town, and we spent a couple days doing some sightseeing.  There are lots of community art projects there.  This year's theme had to do with bicycles, and there were bikes decorated in lots of creative ways.  So fun to see!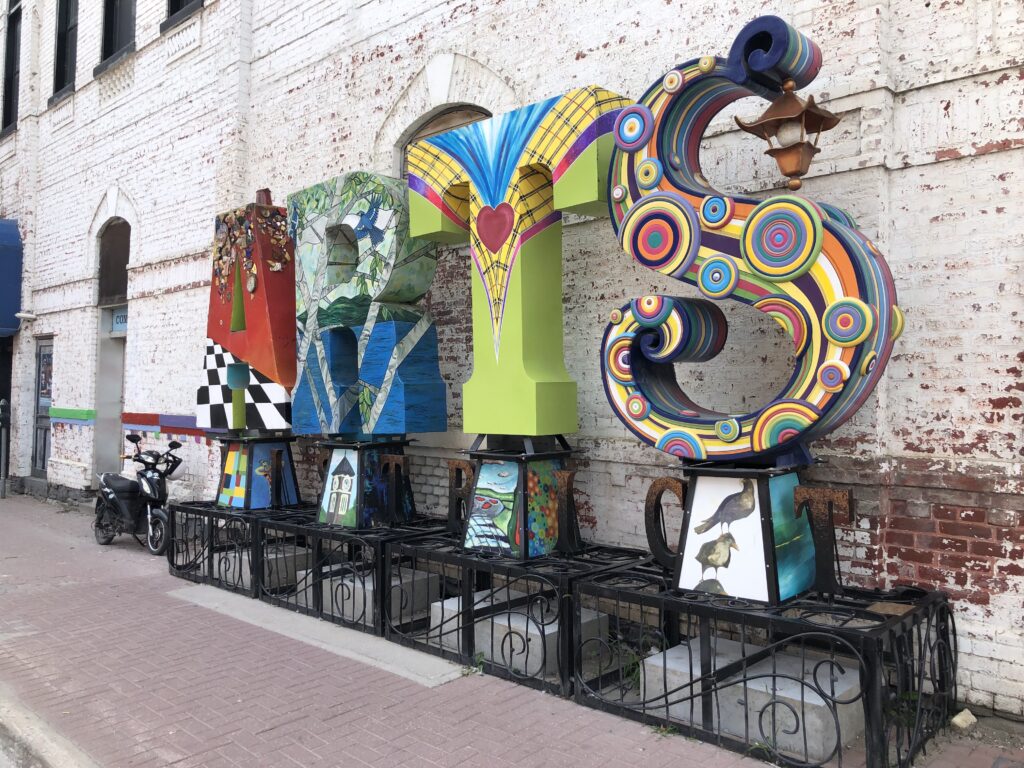 Small "O" for Orillia.

Big "O" for Orillia.
This year's art theme was bicycles.

Chiropractors would appreciate this Skeleton Bike.
Previous years – sailboats and…

…chairs.