Left Manasquan and headed to Great Kills Yacht Club in Staten Island, NY.  The Club is very supportive and welcoming to Loopers. Harbor Host John met us at the dock and gave us a run down on everything.  We got settled then headed to the train to take us to the Staten Island Ferry and into the big city.  Gotta love New York City – so much to do and a personality all its own. Here's the run down on what we did in 3 days…
Governor's Island – Used to be a Coast Guard base, now owned by the city. Former officers' houses are now used by arts and education organizations with displays, interactive programming and such. Summer concerts and island tours. A GREAT park has been literally created (thus expanding the size of the island) and offers lots to do including "glamping." New Yorkers are willing to pay $150-$750 per night to camp out in tents.
            Broadway – So many choices, so little time. Went to see "Wicked" at the Gershwin Theatre.  Great Show. Followed that with a visit with Ed's niece Michelle and boyfriend Matt for drinks at Lillie's Victorian Establishment.  Fun place.
Mass at St. Patrick's Cathedral. Saw Cardinal Timothy Dolan.
            Central Park – Took a day just to walk in the park (BIG PARK) and people watch. No problem getting 10,000 steps on this walk!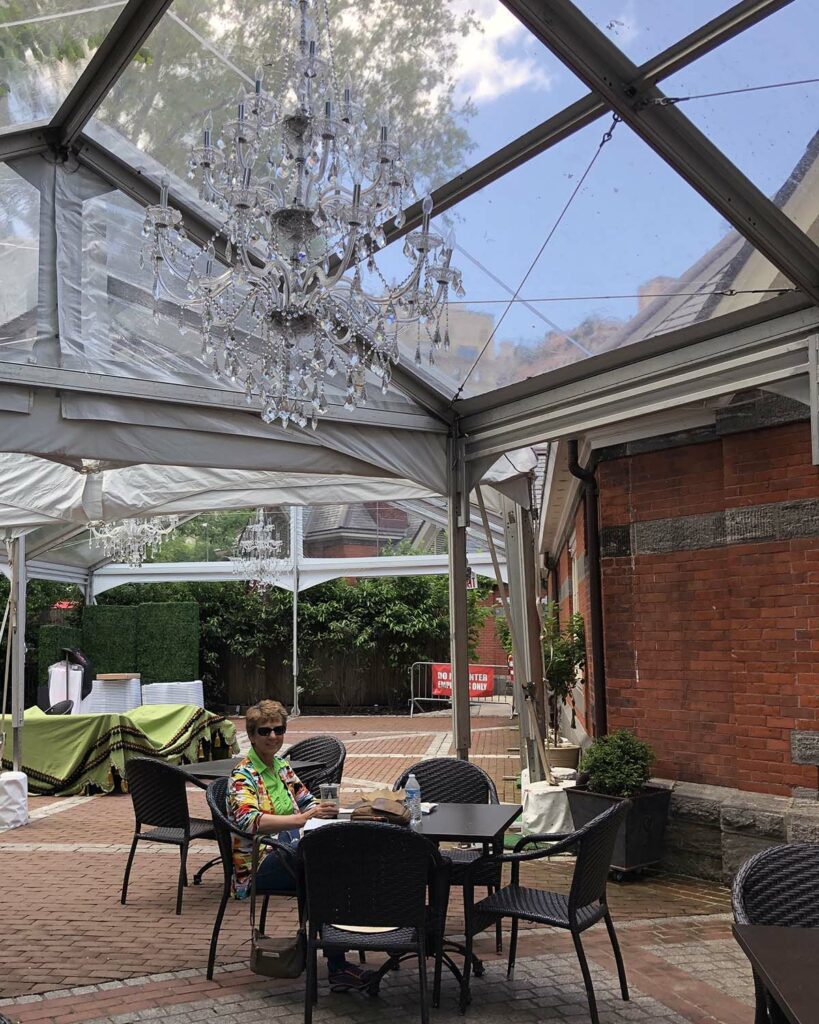 On the 4thwe headed to NY Harbor with 4 other boats.  The purpose of the "group" was to take each other's pictures in front of the Statue of Liberty.  It's sort of a rite of passage for Loopers.  Happy to report that we successfully completed pictures in the busy harbor without once getting a radio call from any of the MANY boats criss- crossing the harbor.  Then onto the Hudson River – a part of New York City, but a part that becomes a world of its own.   Just a very short distance out of the city, trees start to form canyon walls on either side of the Hudson and we saw the Palisades on the New Jersey side. It is a majestic site in Spring. In the Fall – when ablaze with color – we can only imagine the beauty.  For the next several days, we enjoyed this beautiful vista.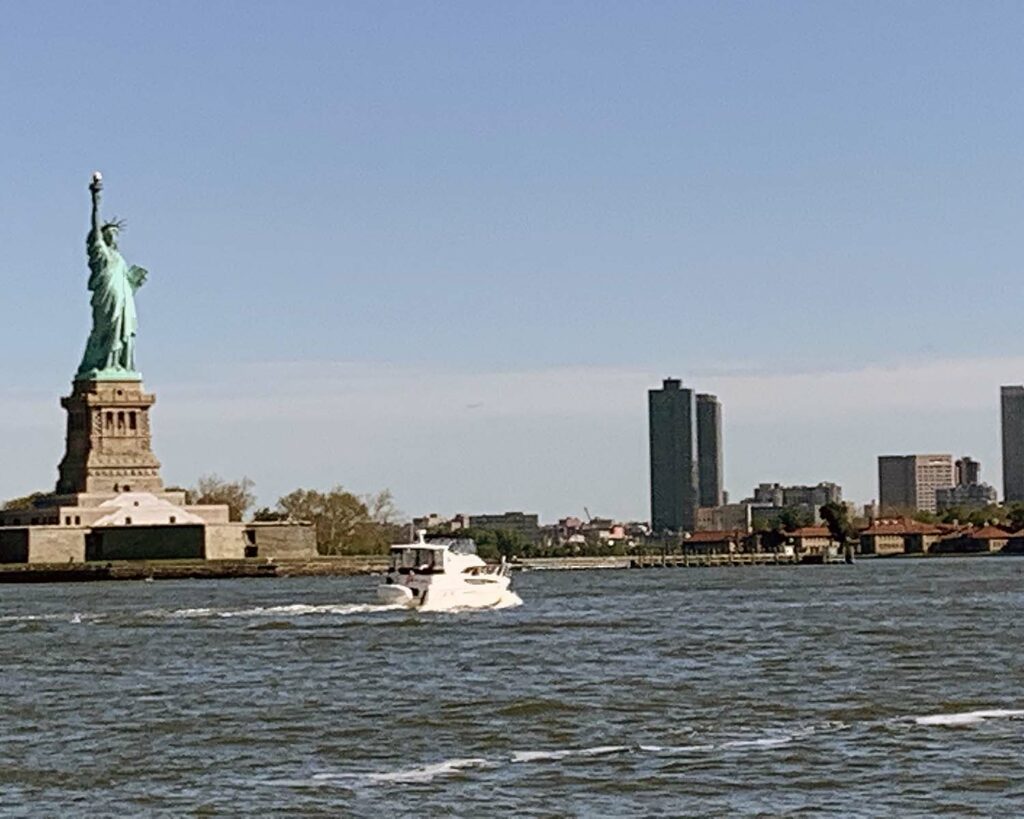 We anchored in Nyack, NY. Rented a car and headed to West Point to tour the campus – so beautiful and so much history. Although many cadets were gone for summer break, there were several there for special training. Tragically, one of those cadets was killed and 20 were injured the next day during a training session. A reminder that no one is guaranteed tomorrow.
Then headed on to Hyde Park and enjoyed the FDR Hyde Park Home and Presidential Library. SO interesting. Special exhibit about D-Day – which was very significant as we were there on the 75thanniversary. And for a special treat , we ate dinner at the CIA – otherwise known as the Culinary Institute of America. Food was wonderful and the presentation on the plate was exquisite. The next day we moved just a few miles to Norrie-Mills State Park. What a gem! Marina was nestled into a cove of trees – beautiful place to walk and enjoy the pleasantly COOL weather.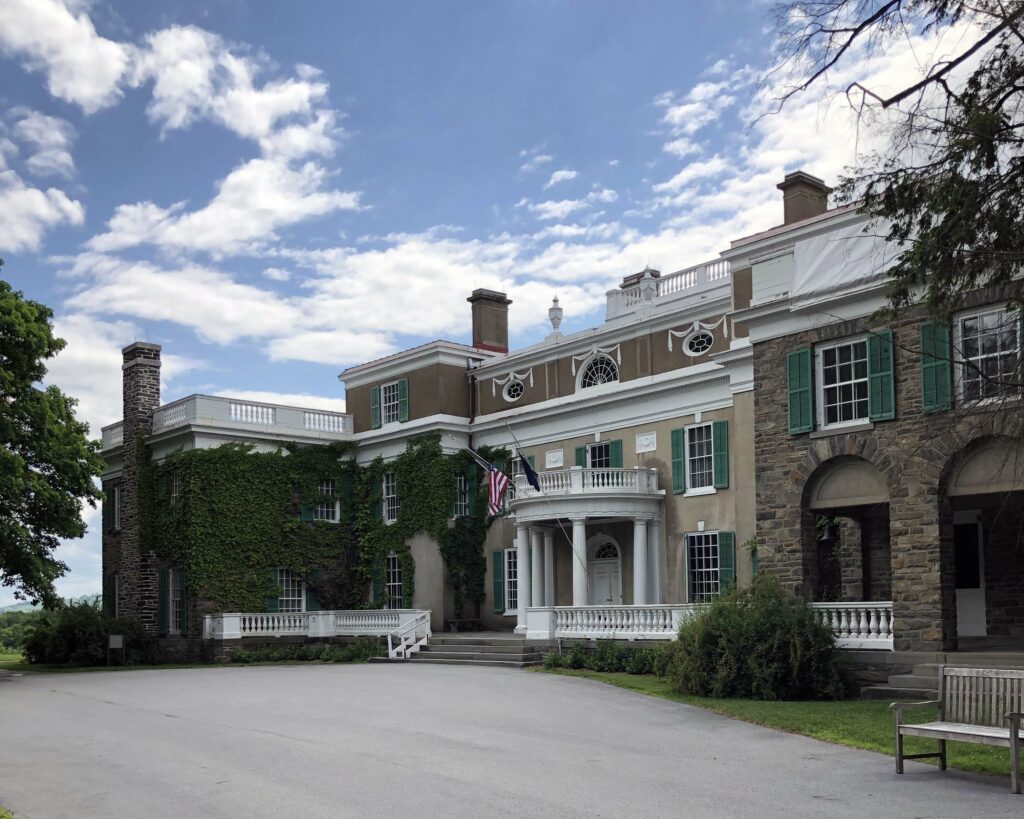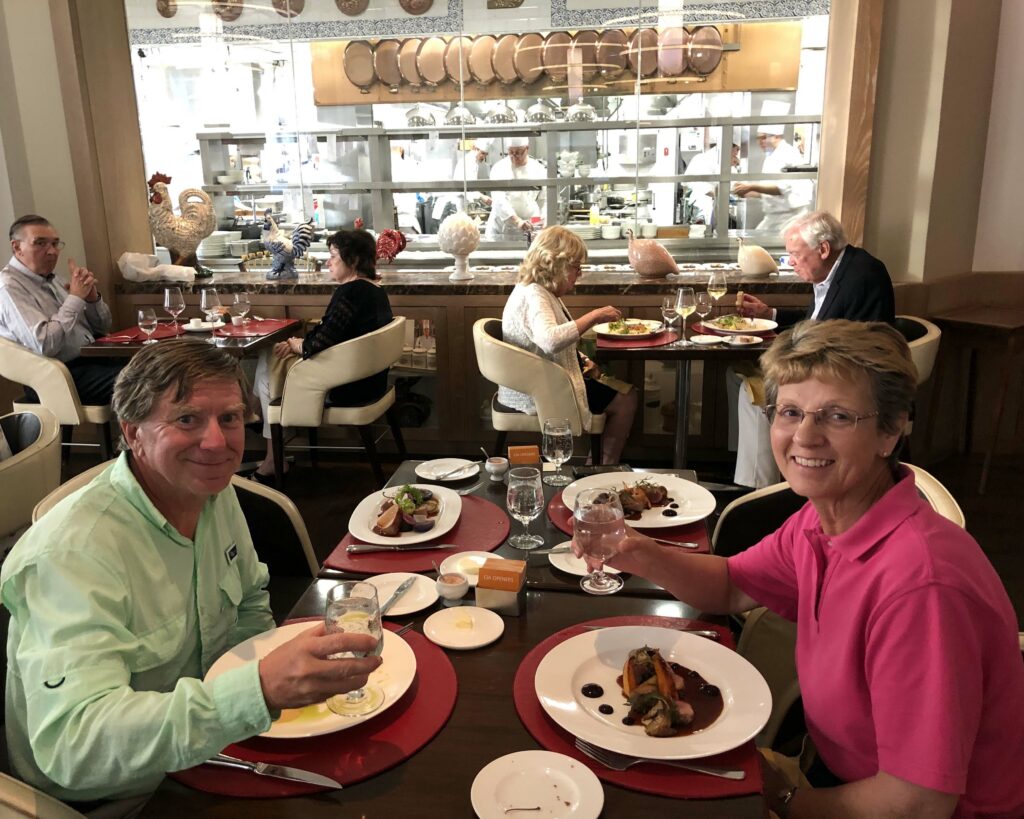 On to Kingston – former capital of New York – before it was burned to the ground by the British. Docked at the Hudson River Maritime Museum – another gem.  The museum seems to be small, but actually has a large area of exhibit space and showcases many boats including iceboats, which literally sail over the frozen river in the winter.   An iceboat belonging to the Rockefeller family — on display — was once clocked at over 100 mph on the ice. There is also a building next door which teaches wooden boat making to people of all ages.
Nine days in the State of NY, and there are many more to come.
As you read our blog, we'd love to have comments from you. Yes, we are meeting lots of new people, but we miss people we already know and love. Please keep in touch through the blog, or e-mail, or texts. Nothing like having a bit of home while we are away.