To leave Kingston, one has to go out into Lake Ontario. Those who are familiar with the Great Lakes know that they each have a life of their own. They are vast areas of water and winds can stir up some brutal waves; hence the reason that we waited for a calm day on the water. It was beautiful as we traveled toward Picton, intending to anchor for the night. Funny thing about anchoring, sometimes it works like a charm and other times we wonder why the anchor can't seem to find a hold.
There are electronic navigation programs that we use and many good anchor spots are marked with an anchor image on the charts. Looking at the charts, we saw two coves along the way that looked like great anchoring spots, even though there were no anchor symbols there. So we went to each and tried several times to anchor. We drug up huge clumps of grass each time we raised the anchor because we couldn't get a hold. Smarter people than us purposely did NOT put an anchor symbol in those coves. We traveled a little farther and found a MARKED anchor spot and spent a lovely evening.
The next night we stopped at Trent Port Marina, located just east of the start of the Trent-Severn Canal. We would consider this marina to be the Ritz of marinas. It is a city run marina, fairly new, and it is BEAUTIFUL. Great slips for docking. There is a building that houses the marina offices, a place to get ice cream and sandwich type food, a community room, a boaters' lounge, beautiful and FREE laundry machines, and fabulous shower rooms. After staying in Kingston at a boatyard marina, we thought we had died and gone to heaven.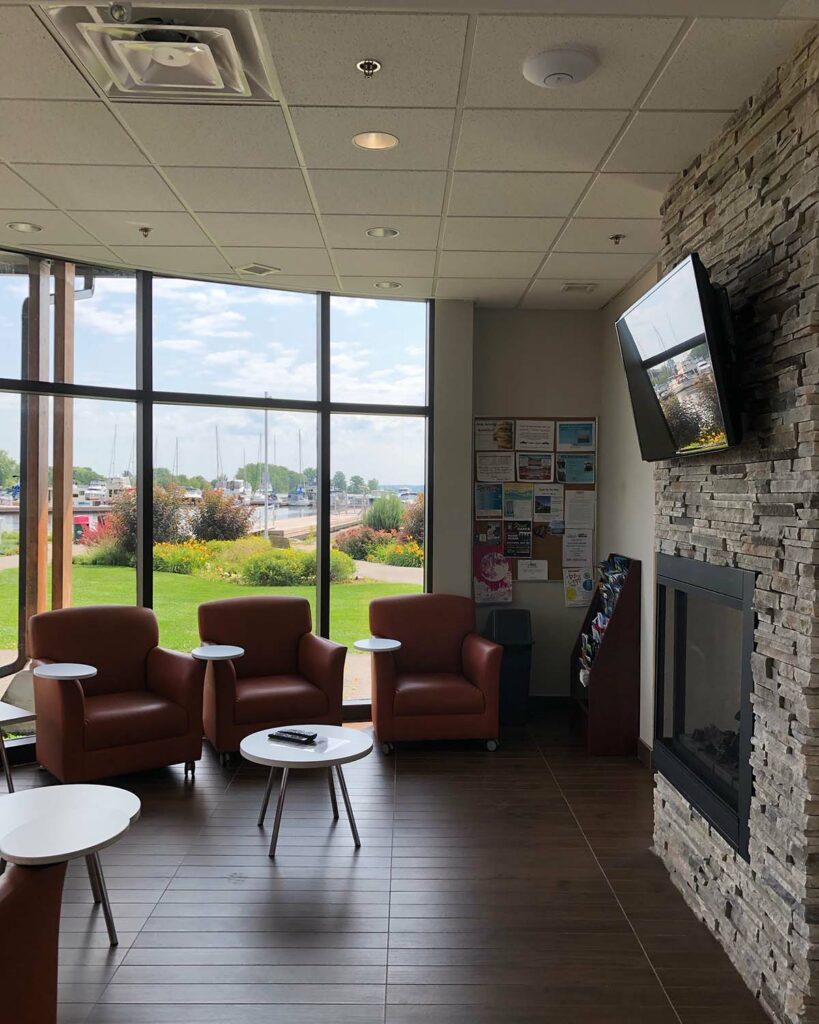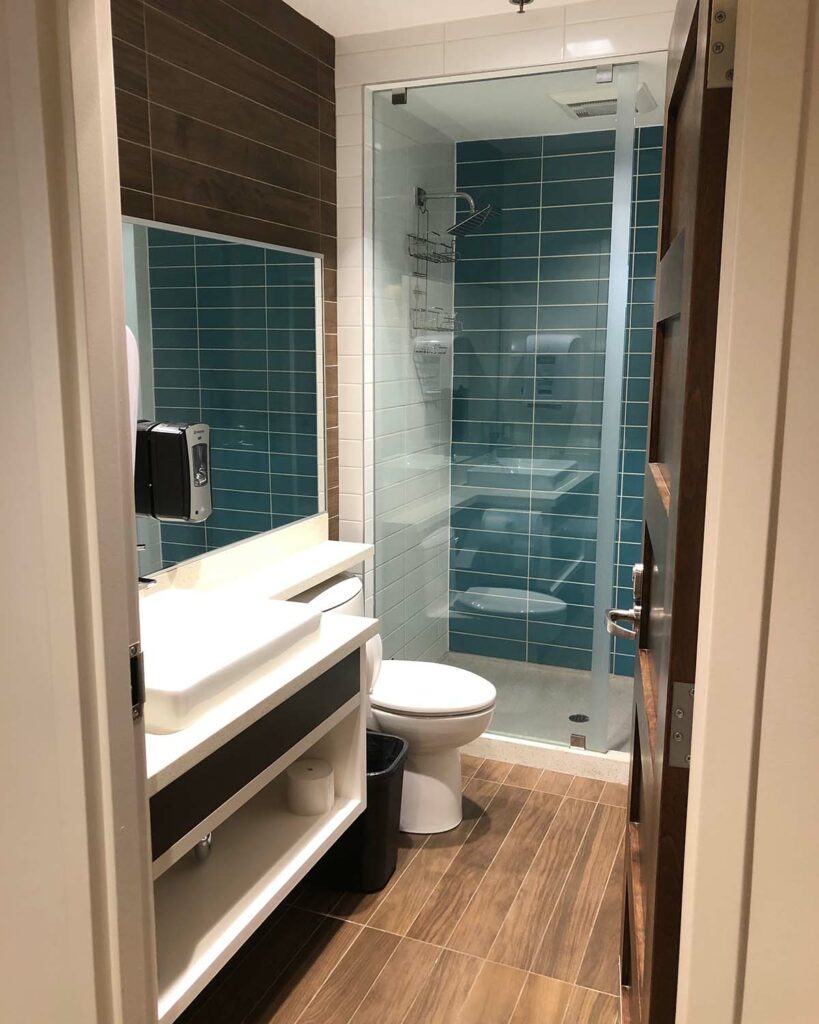 While here, we celebrated Ed's birthday by going out to dinner in town. Had a wonderful Italian meal and we dined al fresco in the beautiful Canadian weather. On the way back to the boat we came across a mural in town that was make up of pictures of all the people who live in Trent. Wonder how many hours it took to create that piece of art.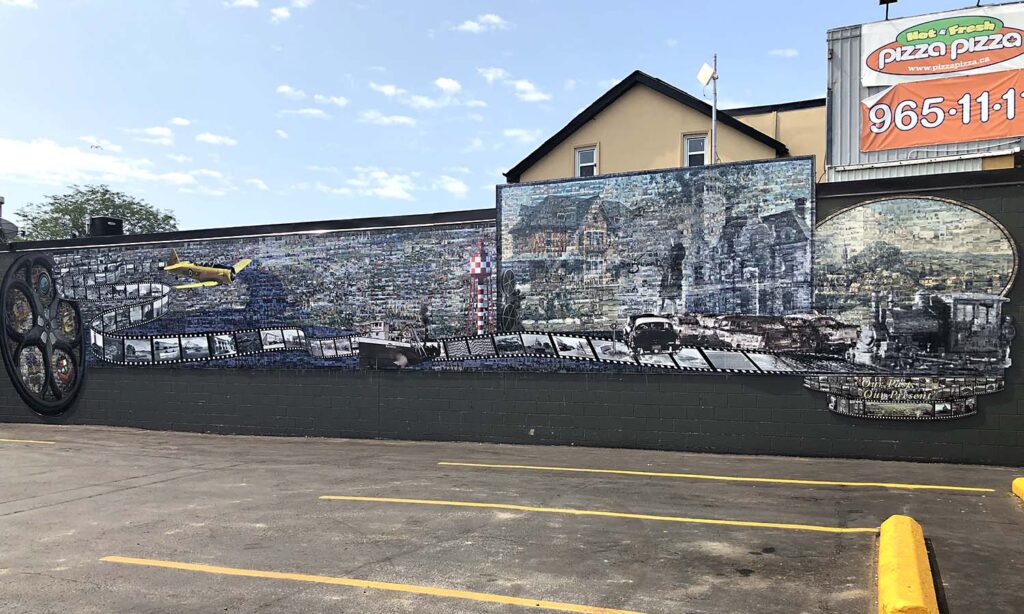 On the 25th, we started our journey on the Trent-Severn Waterway, so named because it combines the Trent and Severn Rivers with canal locks; back to going through locks. Canada Parks operates the locks and we can't say enough about how wonderful their staff people are. They are so helpful getting boats in the locks and tied up properly. They often call ahead to let the next lock know how many boats are headed their way so that the next lock is often opened and waiting for our entry. They are pleasant and conversant with the boaters – great customer service! We went through 13 locks the first day. One – or should I say two – of the interesting ones was Ranney Falls lock which is a double lock that raises boats 48 feet. It was rather daunting when we entered at the bottom and looked up and up. After being raised a part of the distance, the front lock doors open and we moved into the second portion of the lock which carried us the remaining distance.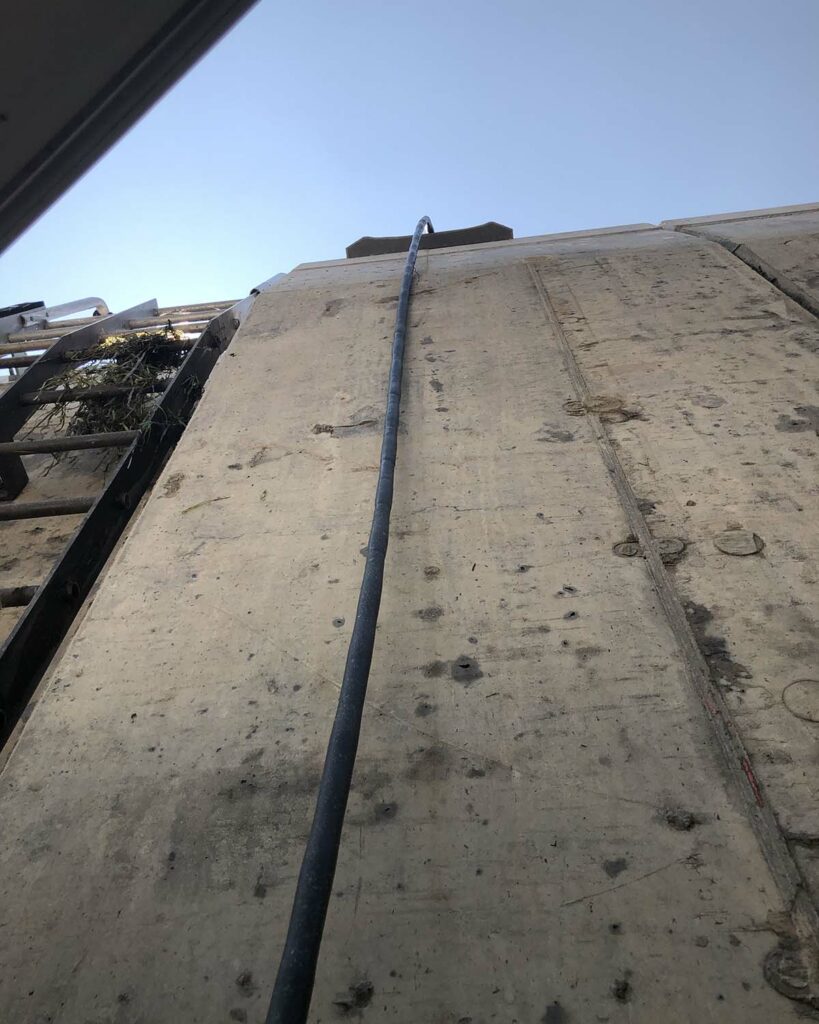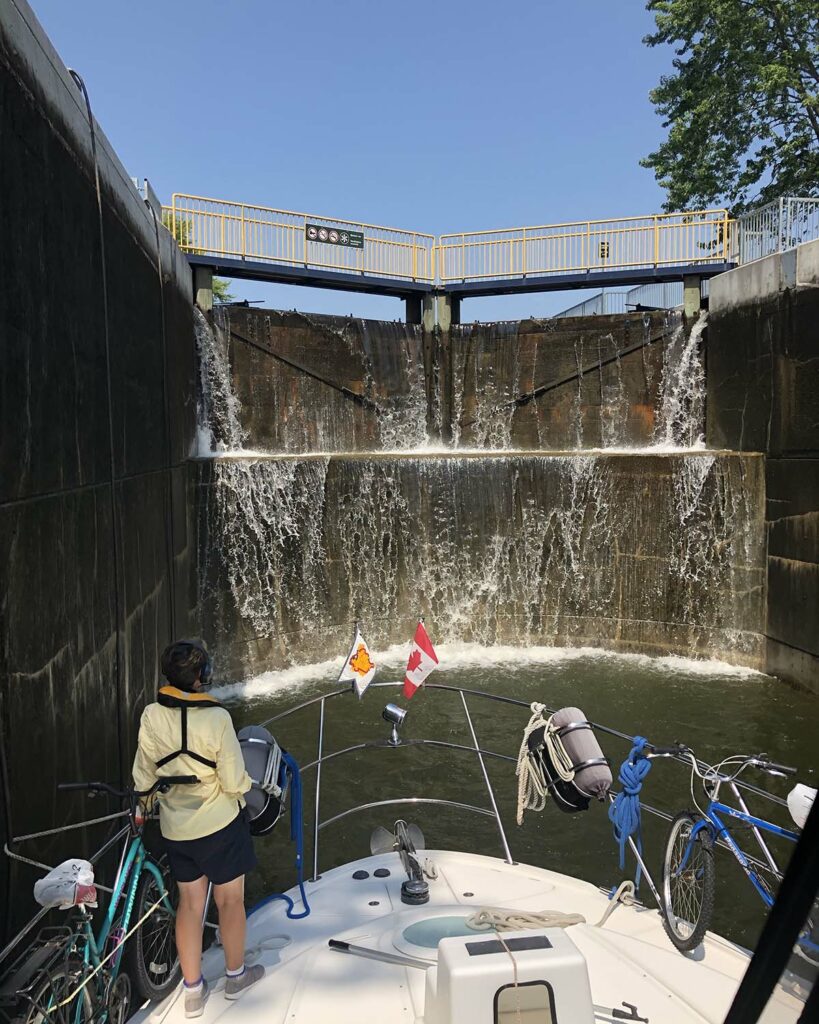 We traveled through the Cambellford lock (at mile 32) and stopped for the night on a wall. Exploring the town, we found ice cream (a MUST for Loopers), the Tooney Monument, a walking path with a suspension bridge over the waterway, and the World's Finest Chocolate Factory outlet store! What a town!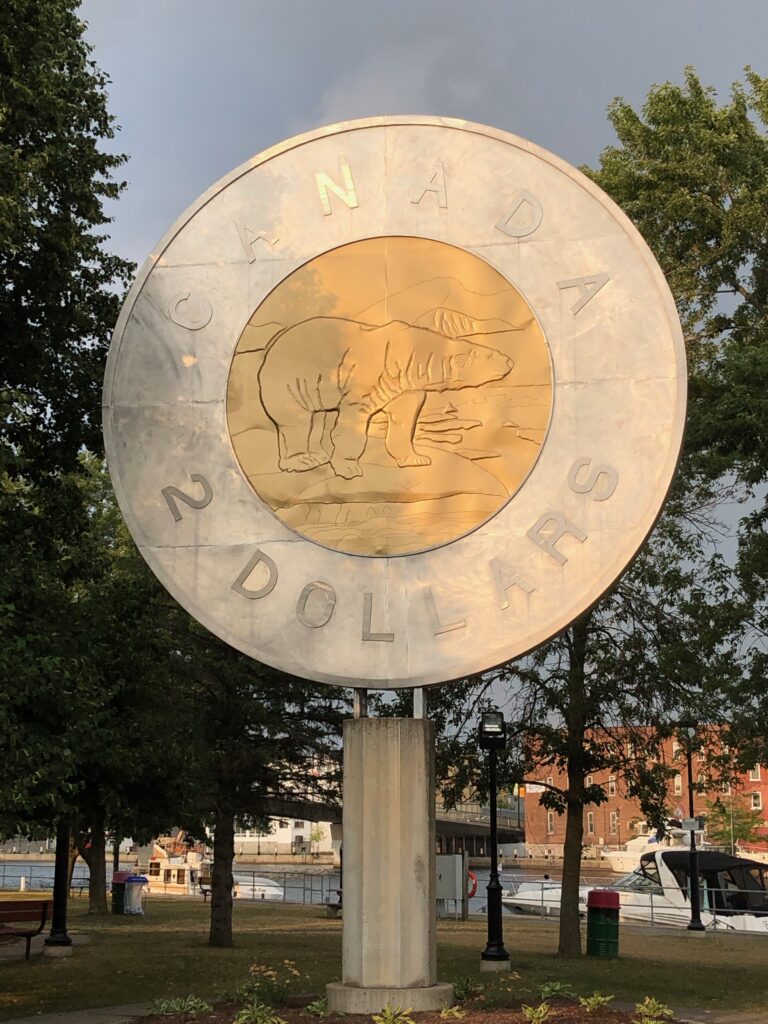 In the park at Cambellford is a monument to the Canadian Tooney. This is the hometown of the designer of the coin. A tooney is a $2 coin. It's easy to remember because it is TWO colors.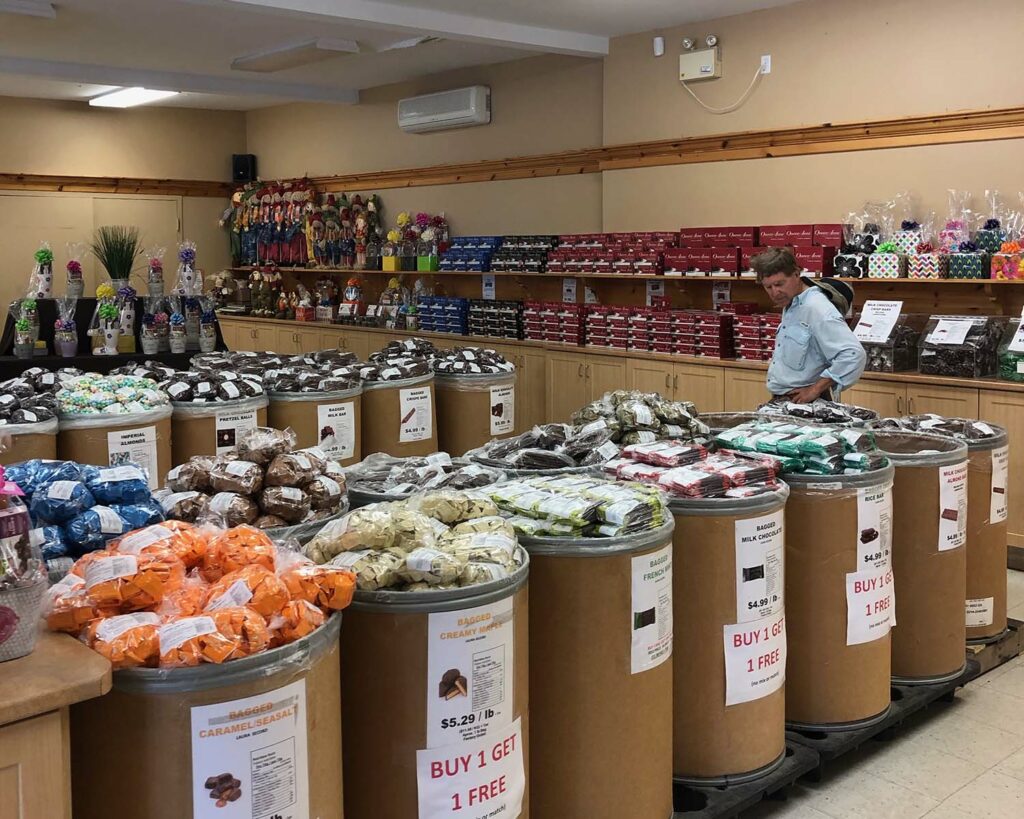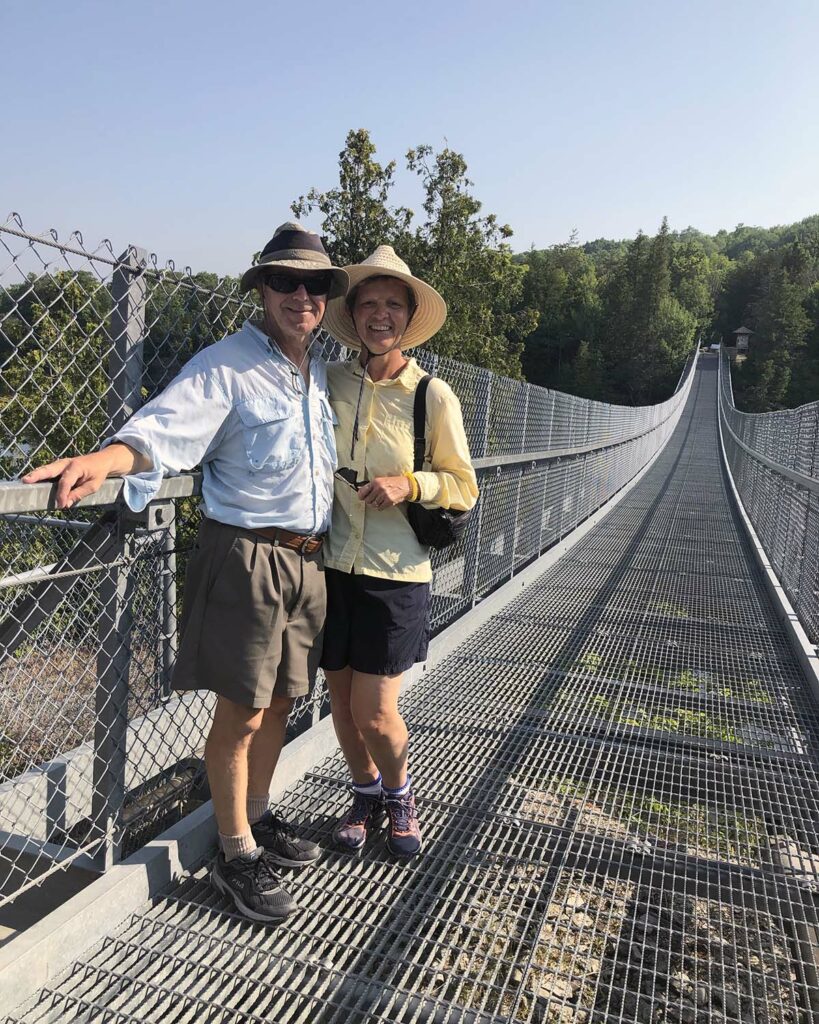 We came across this structure, pictured below, on our walk to the bridge. Four of us tried to guess what it was. Turns out to be a constructed habitat for birds called Chimney Swifts. The birds cannot perch, as other birds do, because they have very short legs. Instead, they cling to the walls of chimneys or tree cavities. They build nests of twigs that are glued with saliva and attached to the masonry surface inside a chimney. These man-made chimneys are built to help repopulate the Chimney Swifts which are on the Endangered Species List.