After completing Collins Inlet, we arrived at Killarney, Ontario.  This is a tiny town with a BIG benefactor.  A man who grew up there, apparently made it "big" during his career and he decided to pour a heck of a lot of money into this tiny town (population 386) to make it a "destination."  Until 1962, it was only accessible by water, so there are two marinas there, owned by the same benefactor.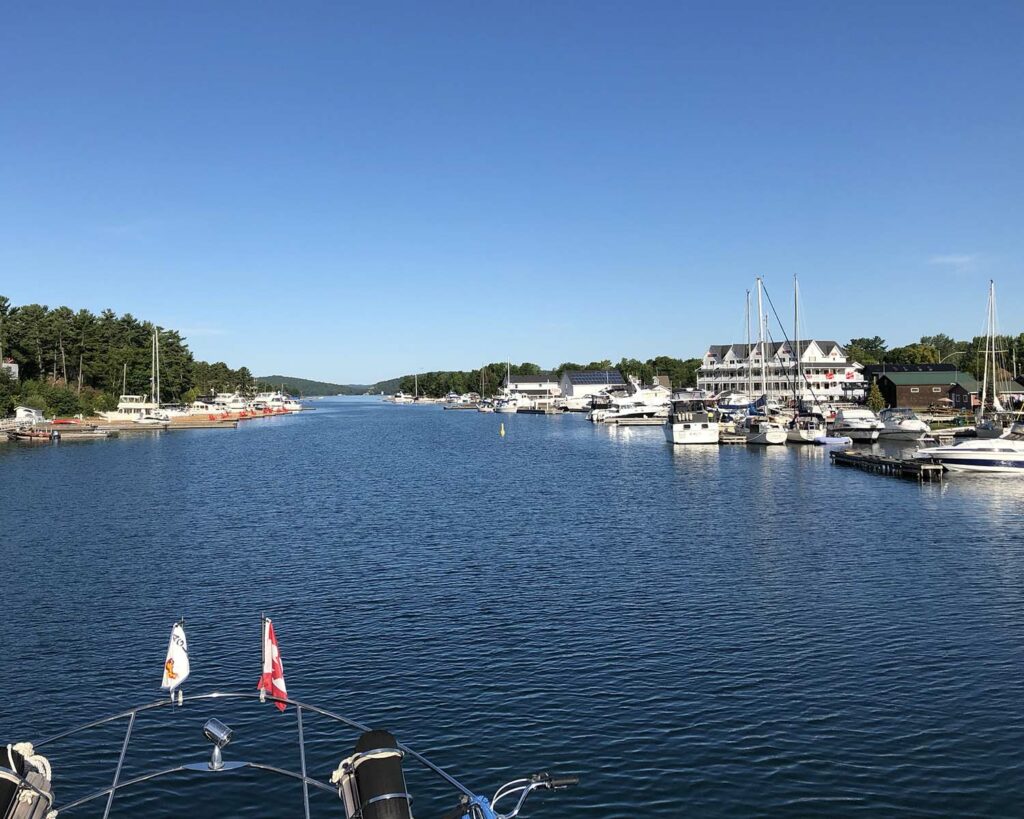 One is a Sportsman's Inn – kind of rugged.  The other is Killarney Mountain Lodge, which is anything but rugged.  There is a beautiful lodge as well as cabins.  A new conference center has recently been completed.  There we saw one of the rooms prepared for a wedding reception – really beautiful with huge windows overlooking the water and forest areas.  The bear skin on the fireplace actually looked pretty small in comparison to the room.  So, can you guess where we docked the boat?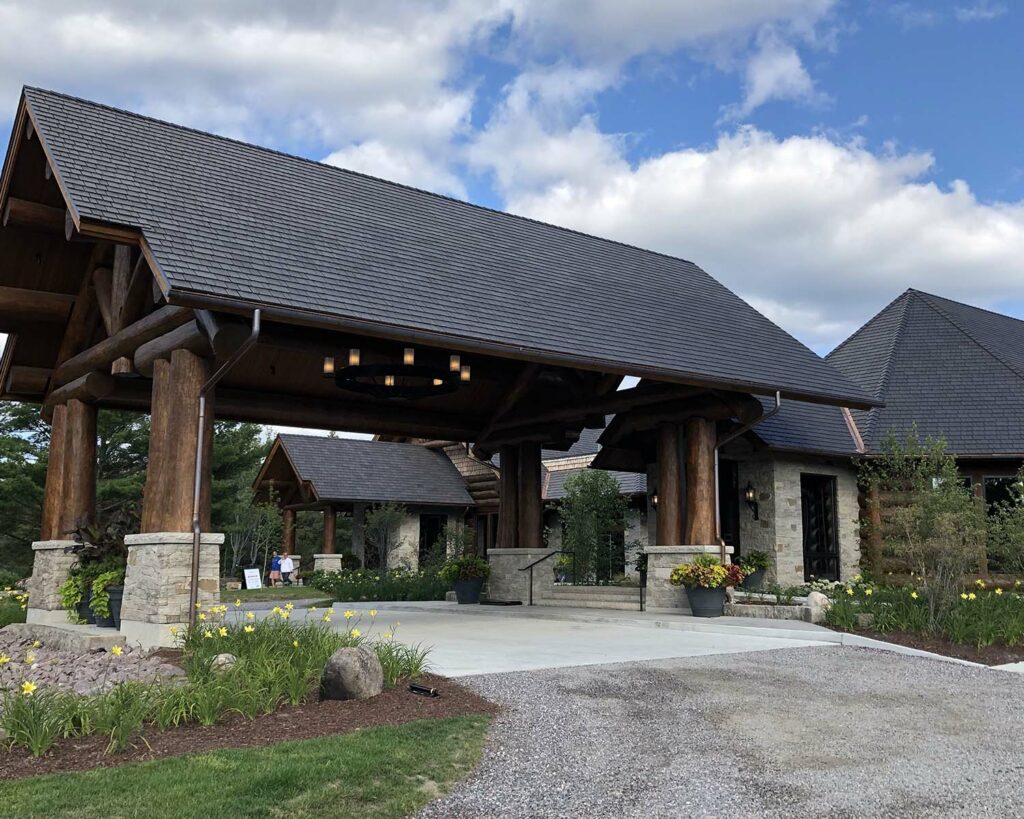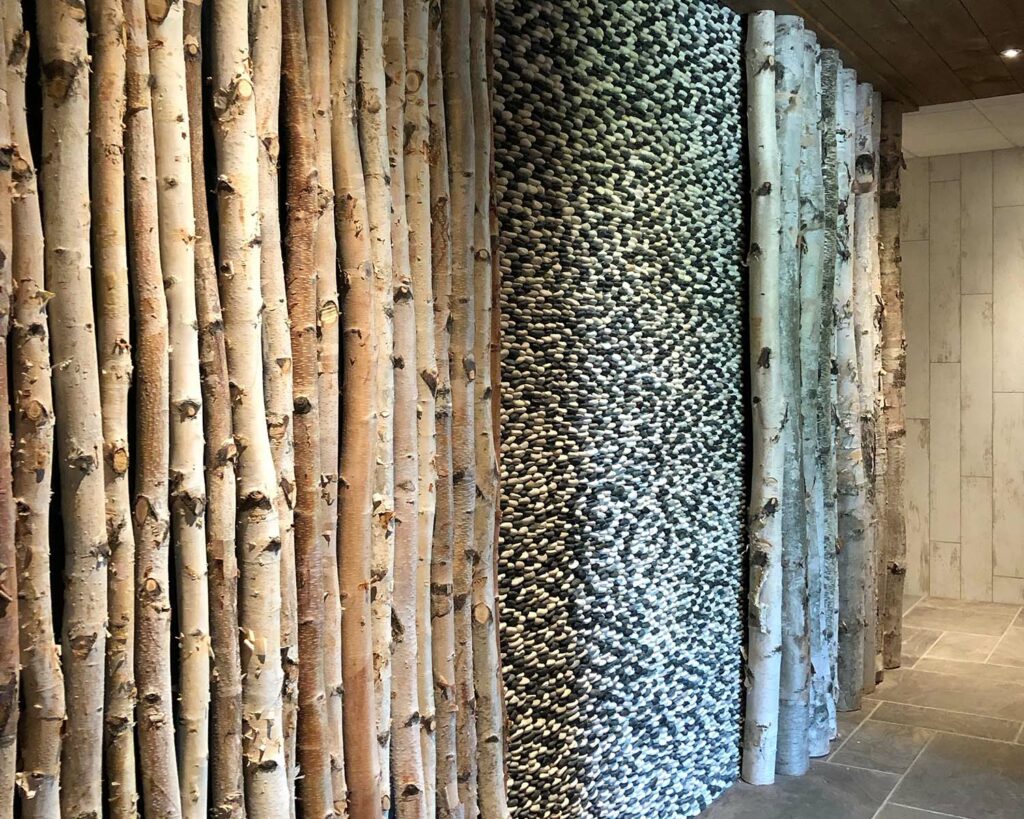 The town was originally named Shebahonaning, meaning canoe passage.  OK, not the easiest name to pronounce.  So how did it become Killarney?  Seems the Canadian Postal Service would not deliver mail to towns with Indian (First Nation) names.  Not sure who renamed the town, but they must have had a bit of the Irish in them to choose "Killarney."  Picked up this info at the town museum.
We have been fortunate to find a Catholic Church almost every weekend that we have been on the Loop. Surprisingly, Killarney was no exception. I guess if you have the desire to get to Church, God will help you find it.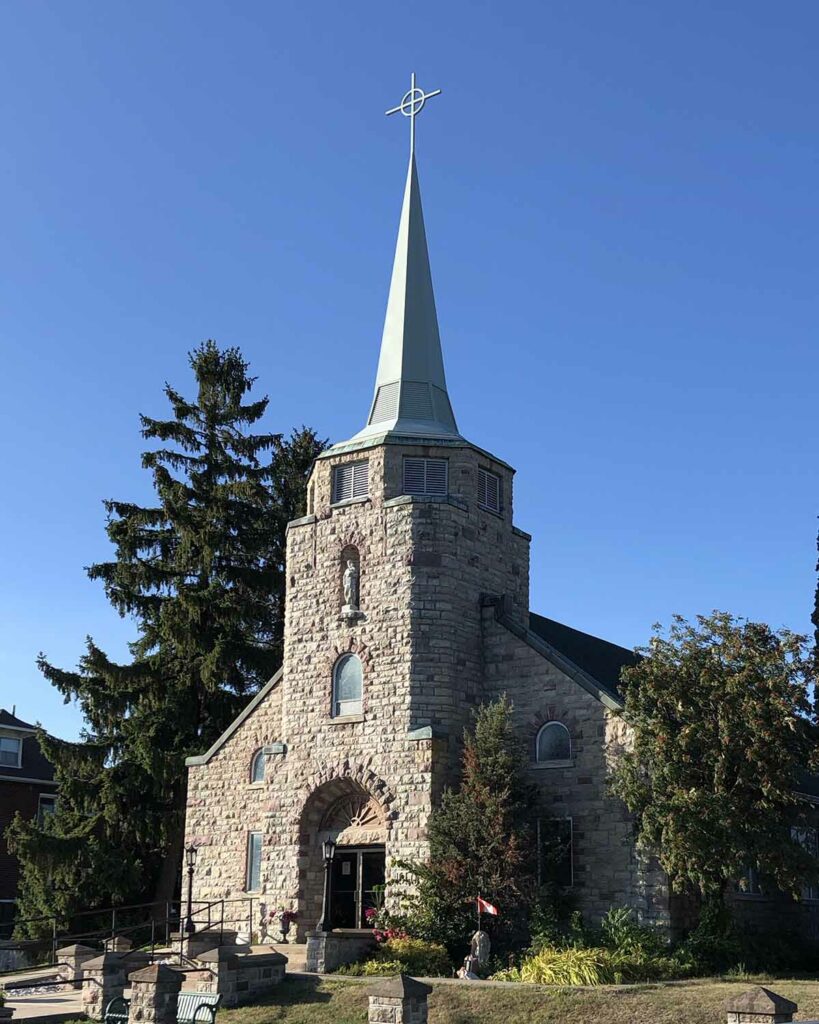 The Looper resource books always mention favorite restaurants – is it any wonder that people say they gain weight on this trip? The "must eat at" spot in Killarney is Herbert Fisheries. The fishing boat is adjacent to the restaurant. The menu is whatever is caught in the morning! We do agree with this recommendation. Ate there twice in two days. First time to try vinegar on french fries – found something new that we liked!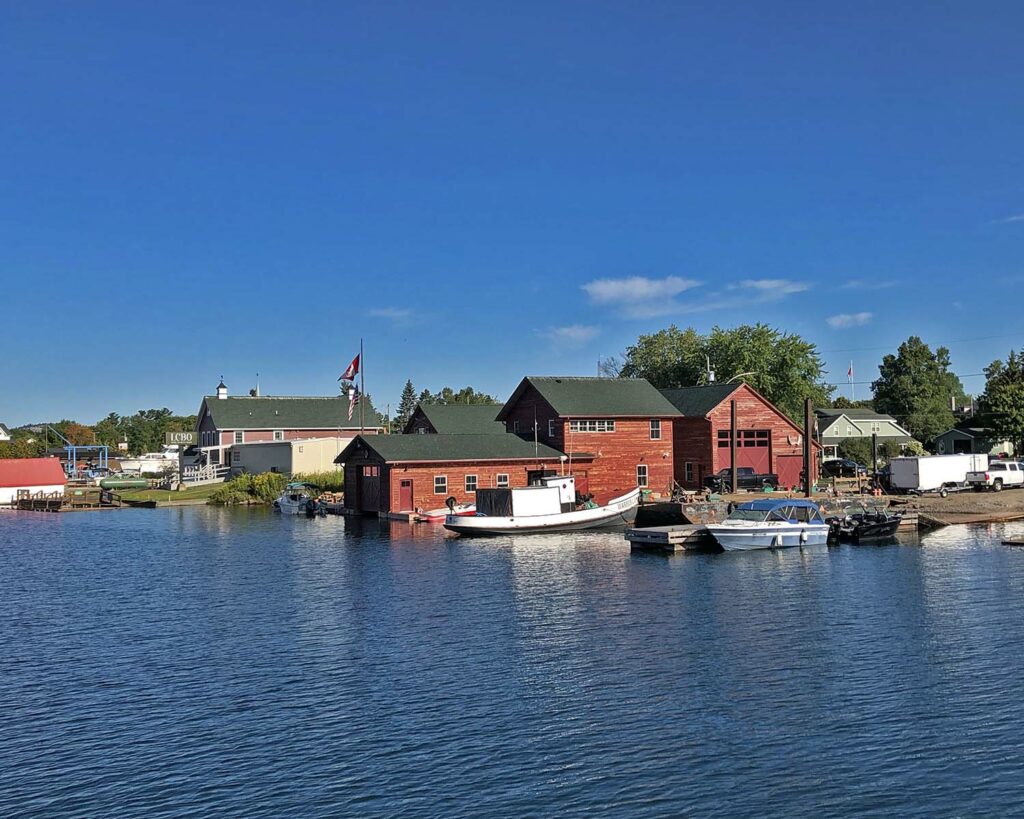 The weather was beautiful at Killarney, so we stayed for two nights.  A group of us hiked out to the lighthouse, went to the one truck farmer's market, ate ice cream, and just enjoyed the charm of this delightful "destination."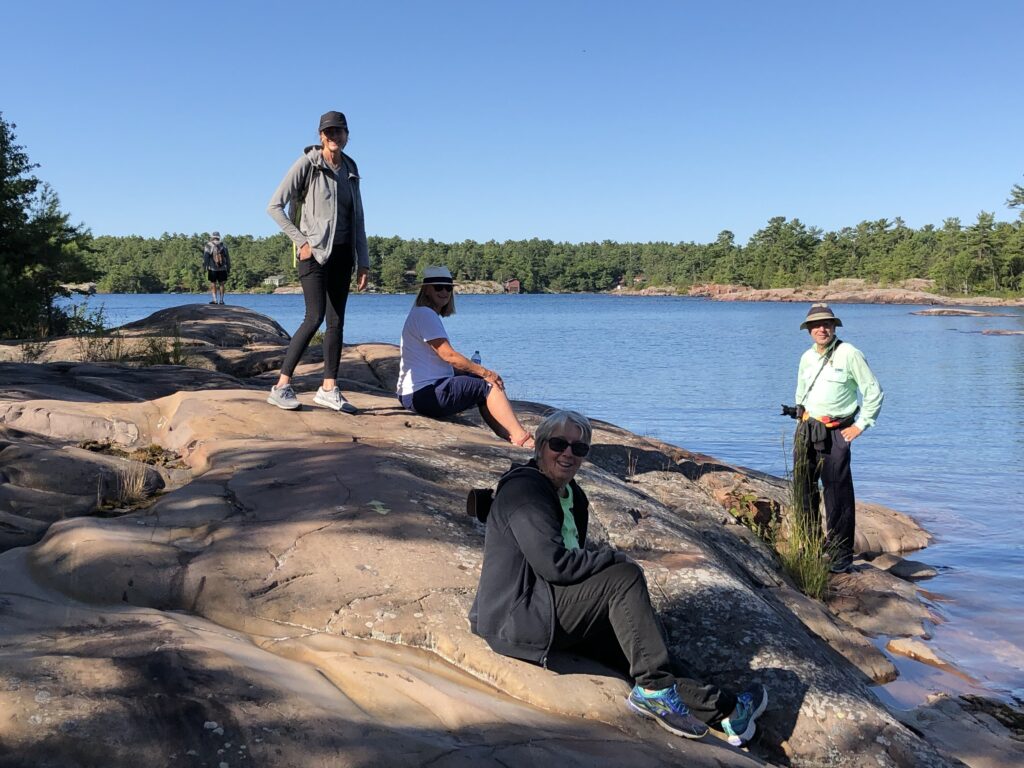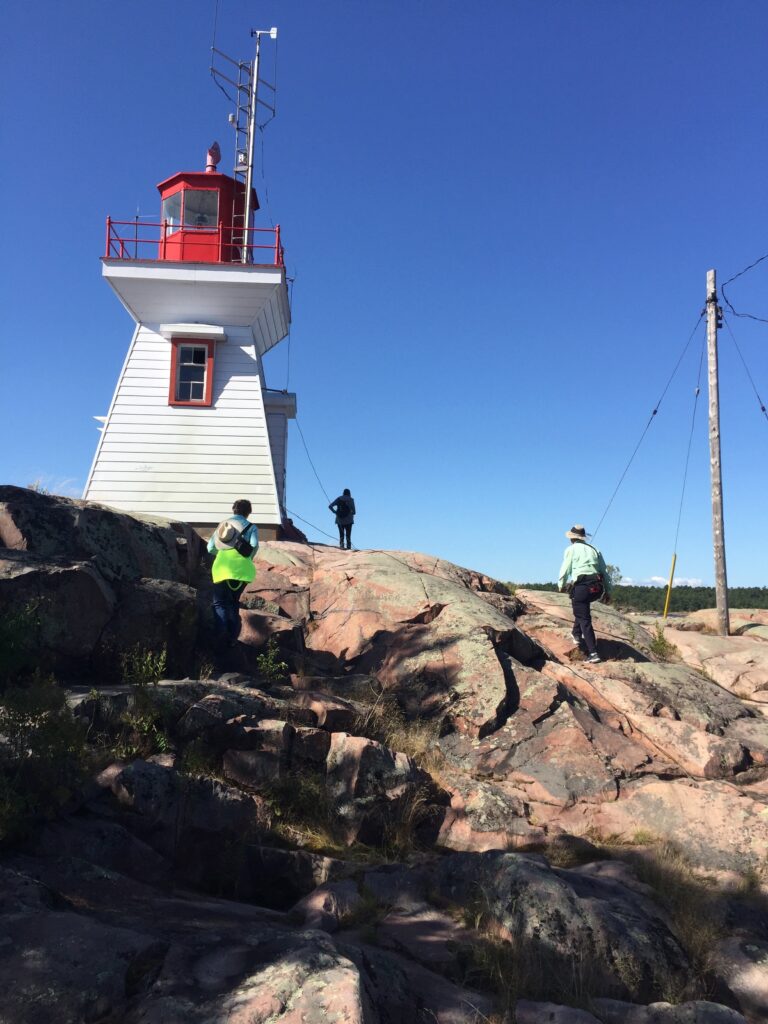 Unfortunately, at this point we had to say goodbye to Summer Lynn.  Nancy and Gary were picking up a granddaughter in a few days and she was going to accompany them to the end of their Loop – where they would "cross their wake."  This is also the life of a Looper – always saying "Hello" to new people, and "Goodbye" to new friends.