Part of the joy of Georgian Bay is anchoring in so many beautiful places. Anchoring is so different than being in a marina. It's sometimes challenging, it can be euphoric in the beauty surrounding you, it certainly puts you in Nature, and it's part of a boating experience that boaters shouldn't miss – especially in Georgian Bay.
On the 14th we headed to an anchorage in Indian Harbor. We hadn't anchored much in the past three months, so our anchoring skills were more than a little rusty. We reached the large Bay and there were a few other boats already there. We were soon to become their entertainment for the afternoon. We dropped anchor and tried several times to get it to set. Didn't have much luck. After several tries, a heavily accented voice came over the radio with helpful advice. By golly, the anchor finally got set. Shortly thereafter, a dinghy pulled up and we were visited by Bob and Karen – Kiwis from Down Under, and the owners of MoWhiskey. It was great to see them again and we thanked Bob for his timely advice.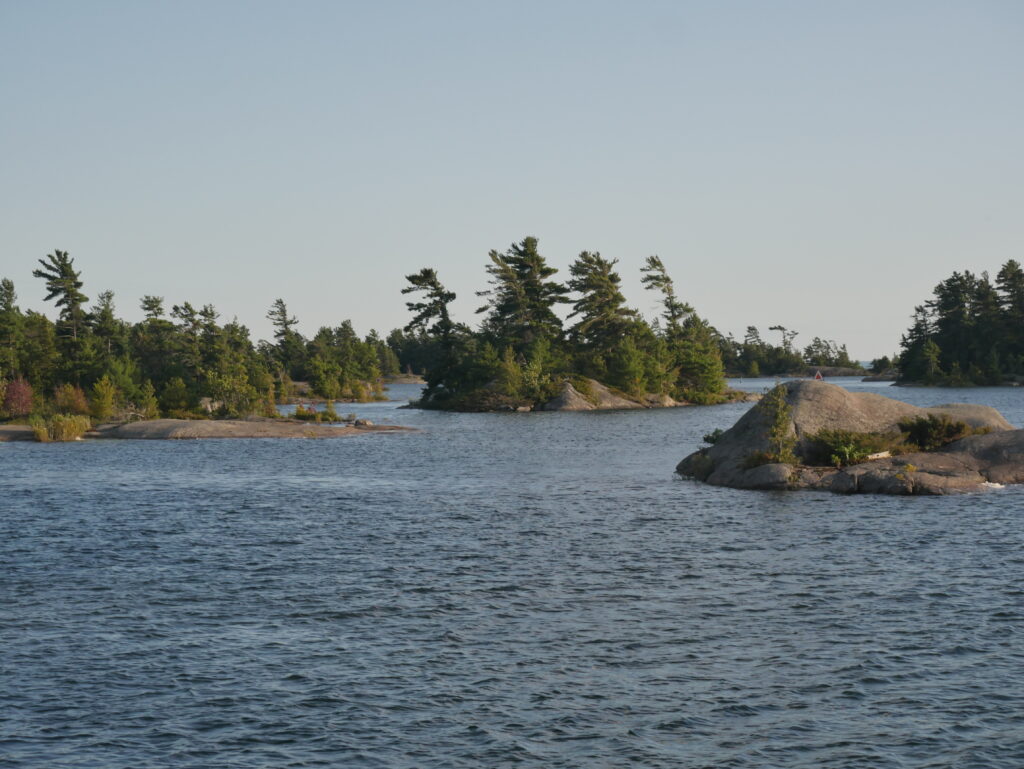 One of the disadvantages of anchoring, is that you can't always get off the boat to stretch your legs and go walking. There was an island near us that looked perfect for taking a walk. We saw another boater there who had taken her dog with her. We dinghyed over, tied up and started our own exploring.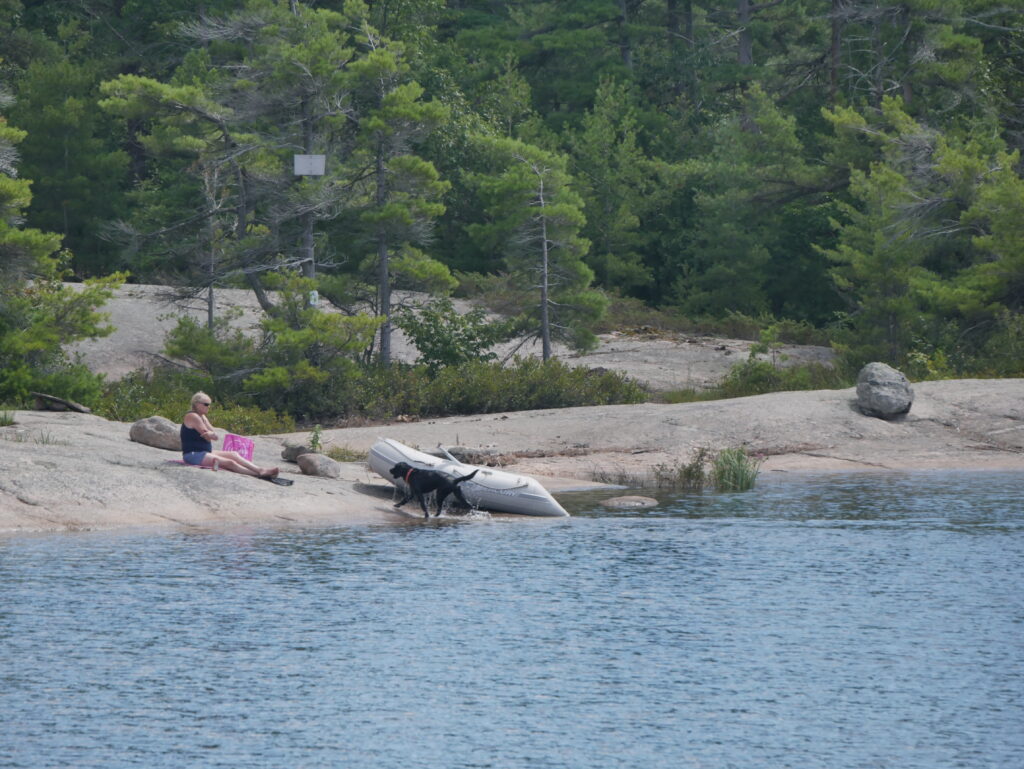 Shortly thereafter, the lady came over to us and asked if we had permission to be on the island. Seems that many of the Georgian Islands are privately owned and "The Cottagers" don't appreciate uninvited guests. Well, no we didn't have permission. Her reply was, "If anyone asks, just tell them that you are taking photos for the Georgian Land Trust Photo Contest." Kary went on to tell us that land owners often bequeath part of their land holdings to the "Trust." It's a tax deduction for them and it means no one can ever build on the land. She was a volunteer with the Trust and was very familiar with this particular island. She took us on a tour and was able to give us all kinds of history about the creation of the islands in the area. What a great chance encounter.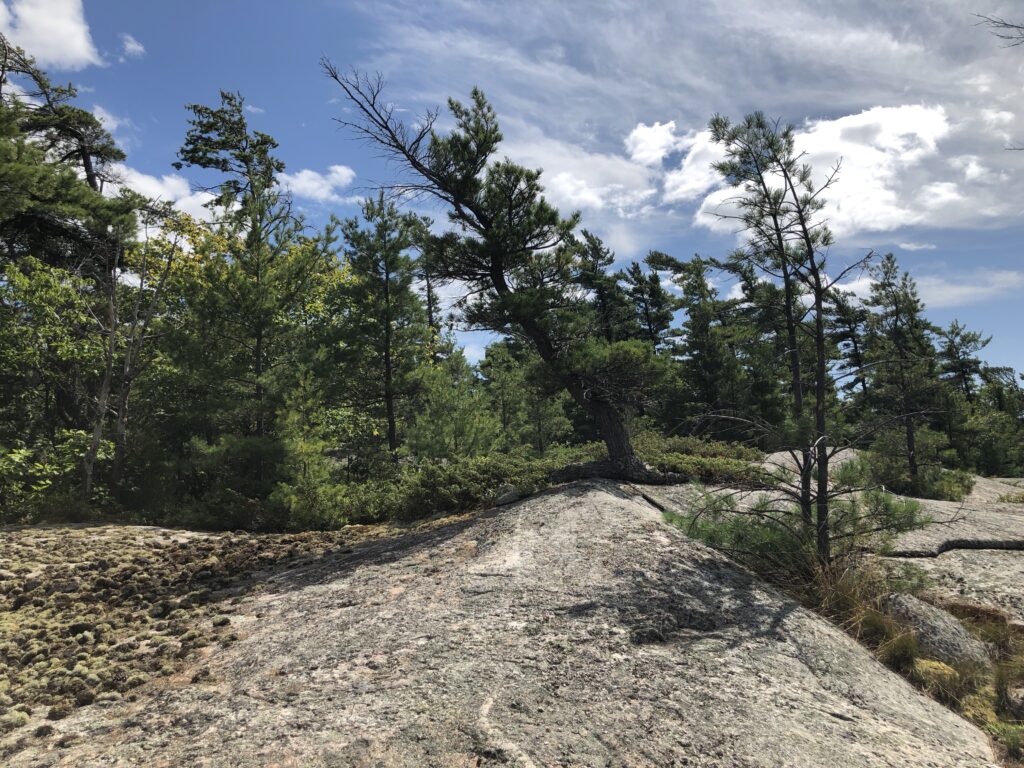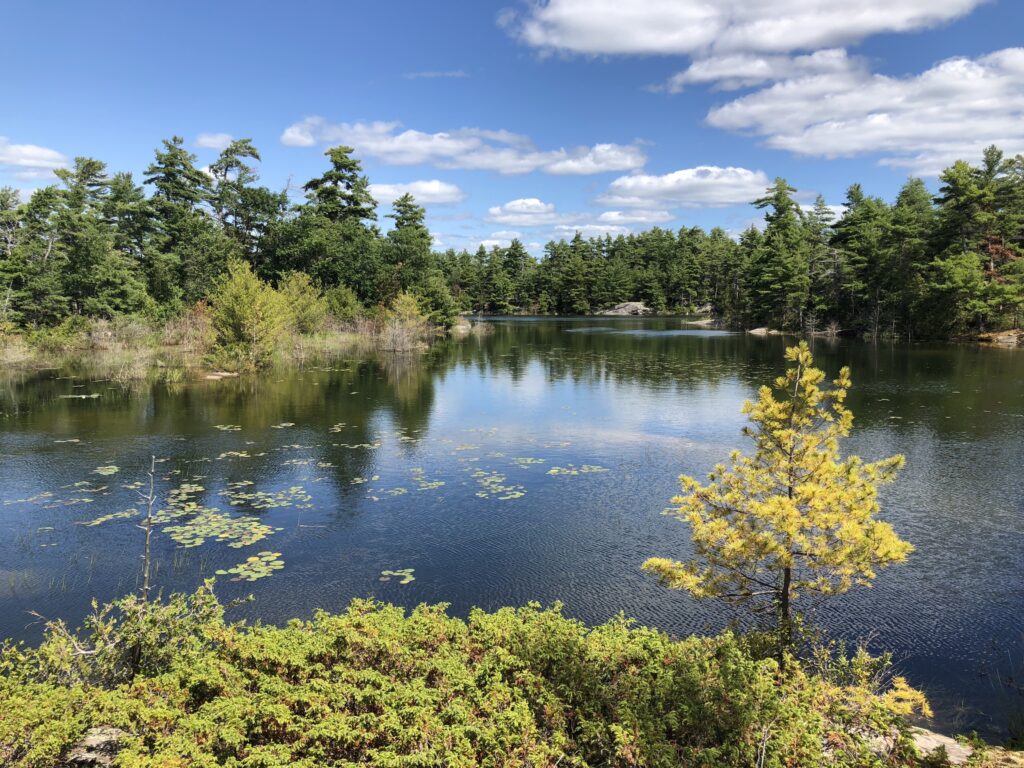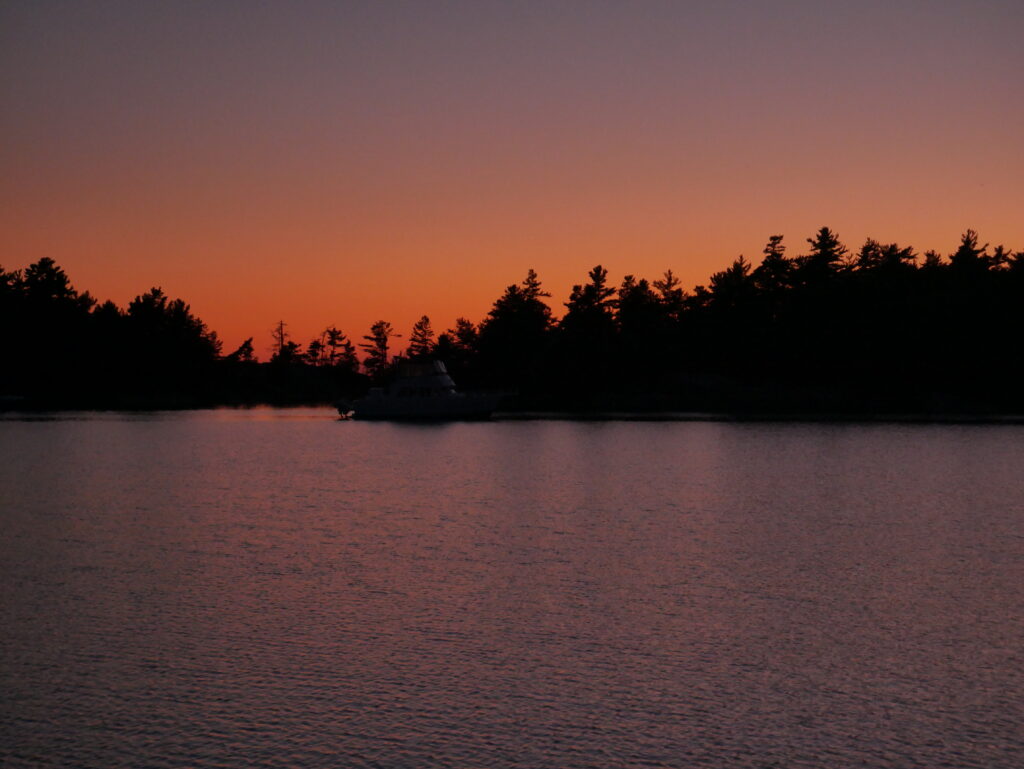 Next day we continued traveling, passed one anchoring option of King Bay, and headed a little farther to Twelve Mile Bay. Did pretty good with setting the anchor on this day. We let down the dinghy again and did some more exploring. We didn't find any places to walk – the trees were much too dense – but we found all kinds of interesting things to see and before we knew it, we had circled the entire island we were exploring. Got back to the boat and worked on a few boat chores. Ed made friends with one of the other boaters there on Goose Boots. Came back to tell me that he had been having a "Scotch Sampling." Not a bad way to pass an afternoon. We were treated that night to an incredible sunset. Why are the most beautiful sunsets always over water? That night we called my sister Judy and her husband Jim to wish them Happy Anniversary – their first. (Their first wedding anniversary, not their first happy anniversary.)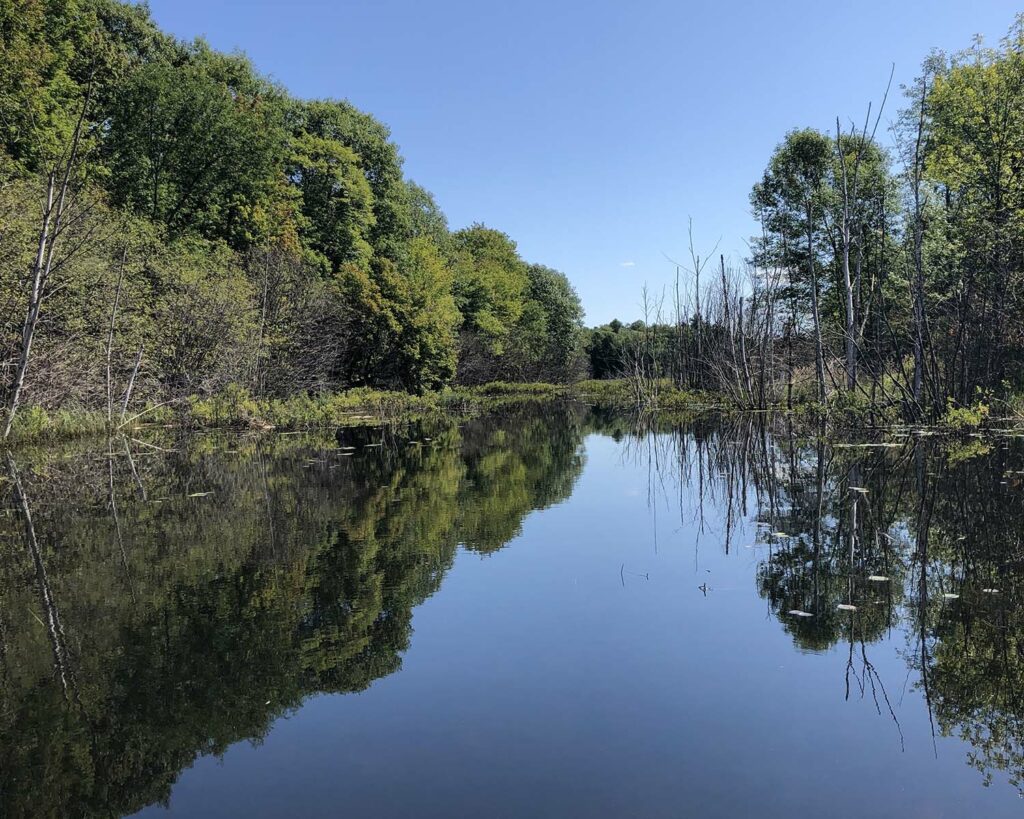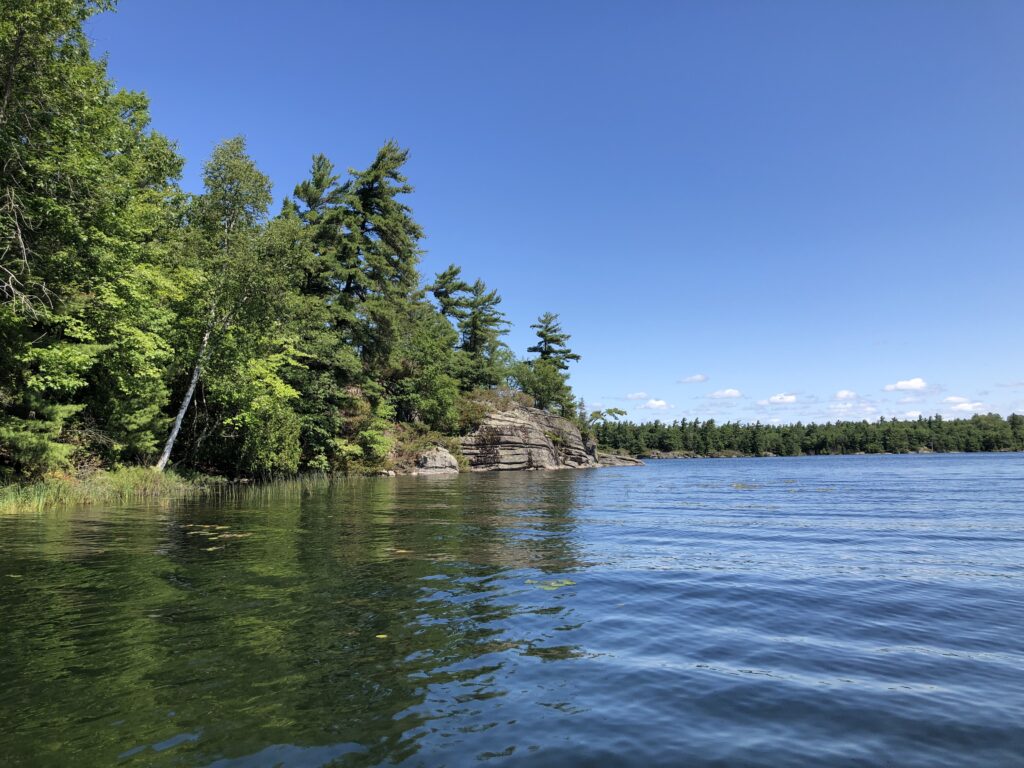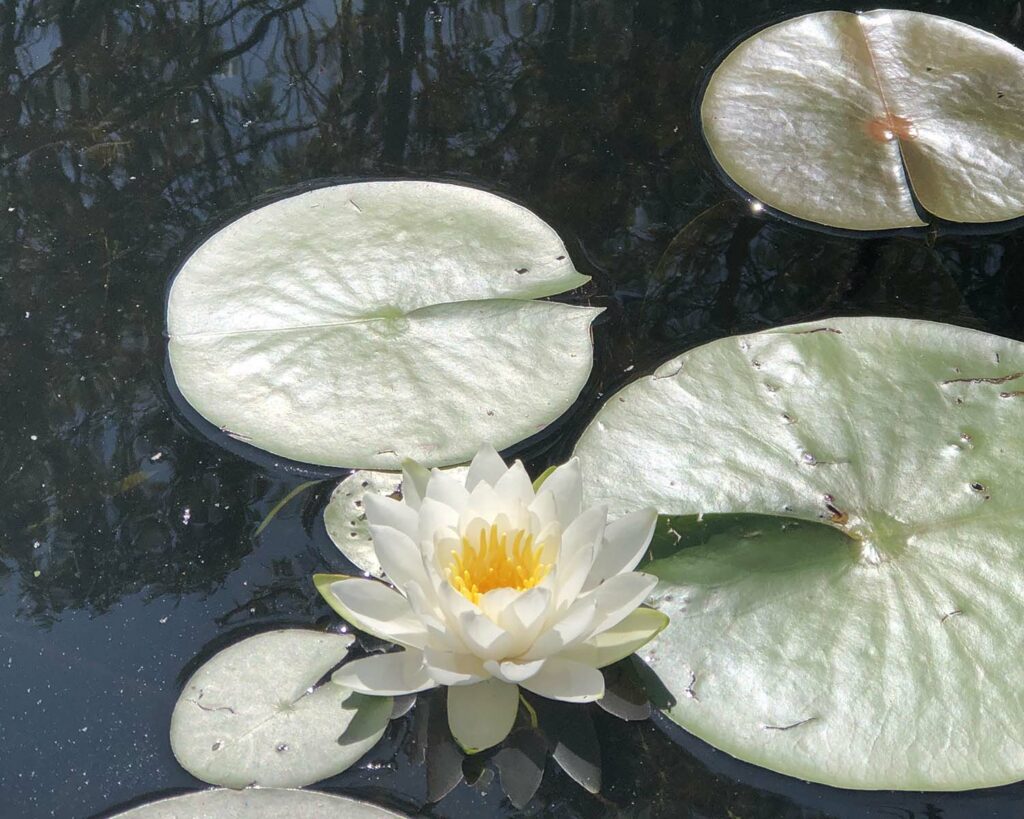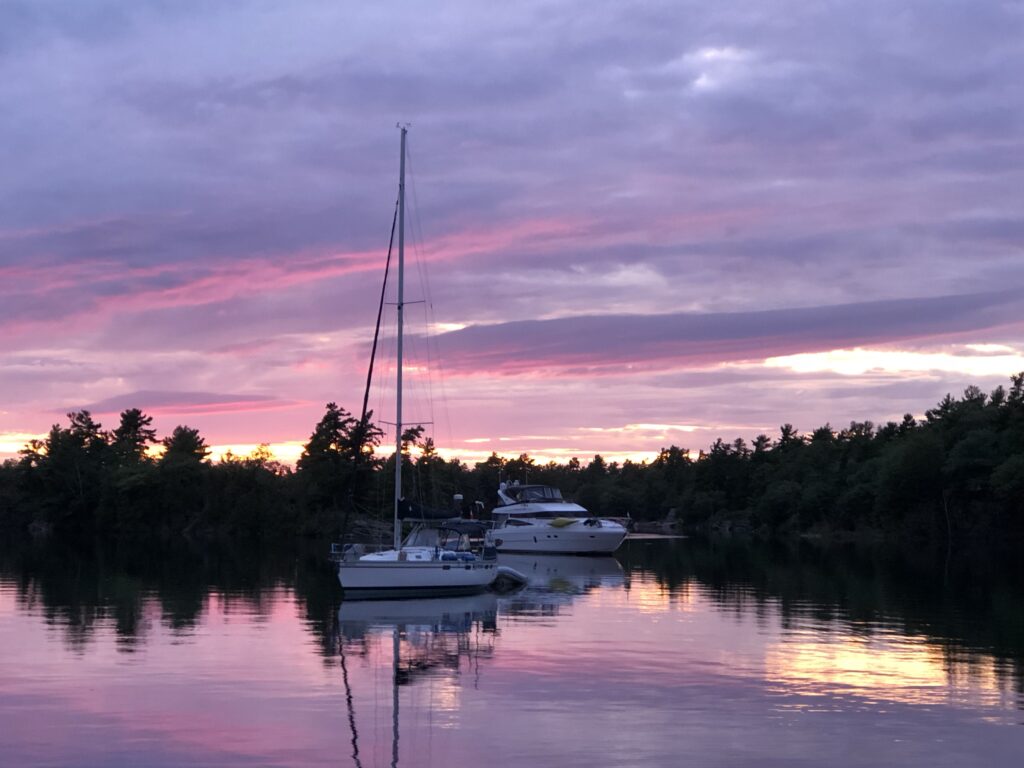 Headed out on the 16th, intending to stop on Wreck Island (how's that for a name) because we heard it had some walking trails. We tried and tried to find a good anchor spot, but the high water made it difficult. The usual places were too deep and we finally gave up and continued the journey. Headed to the next anchorage in Echo Bay.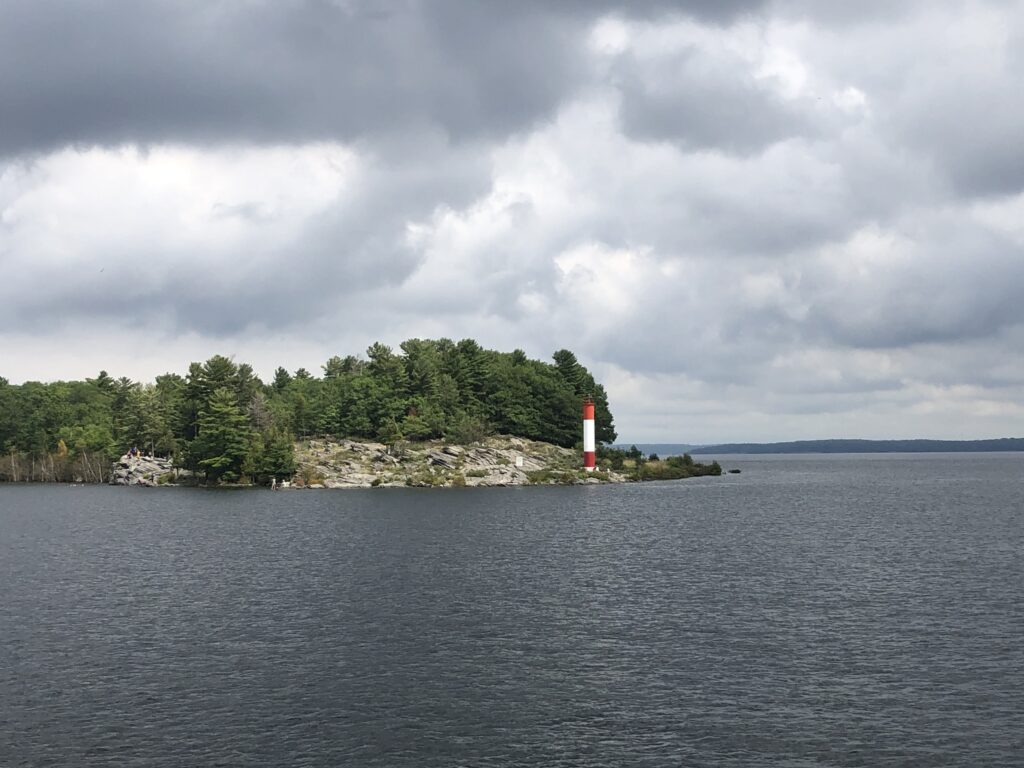 We departed the larger area of water and wound our way up to the anchorage. Lo' and behold, we arrive and notice that all the boats there are anchored and tied from their sterns to a point on land.  Uh Oh – never done this before.  We spotted 2 men in a dinghy and Ed waved them over and admitted we had never done this kind of anchoring; could they let us know how to do it.  Al and Mark could not have been more helpful.  They asked if we had some carabiners.  Uh, no.  They said "just a minute" and they took off and started scouting the shore.  Came back and told us where to move the boat. They had found some "eyes" that were drilled into the rock on the shore and we could tie there.  It took us awhile, but we got the boat anchored and then they took one of our stern lines and dinghyed to the shore with an anchor line to tie it to the metal eye.  Boaters are the best!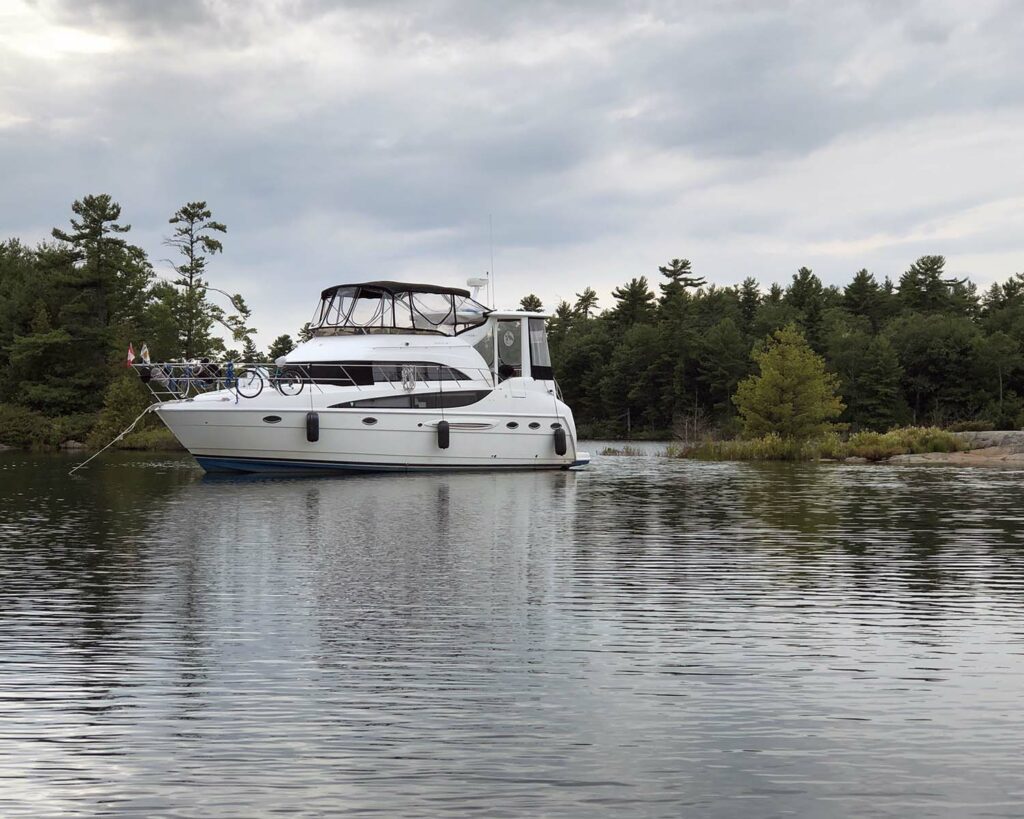 We made fast friends with Al and Mark by inviting them aboard for beers.  They were part of a three boat group on vacation. They were headed to Henry's – a very popular eating spot – for lunch.  Noting that their dinghies had more motor power than ours, Ed sort of asked if we could hitch a ride.  Sure!  Eight of us boarded the two dinghies and yeah – they had LOTS more power than our 3 hp motor. Went for quite a ride.  Got to Henry's and met up with some Loopers we hadn't seen in awhile.  The seafood lunch was GREAT!  We heard tales of all the famous people who had eaten there – Goldie Hawn has a "cottage" near by.  Nobody famous there while we ate lunch.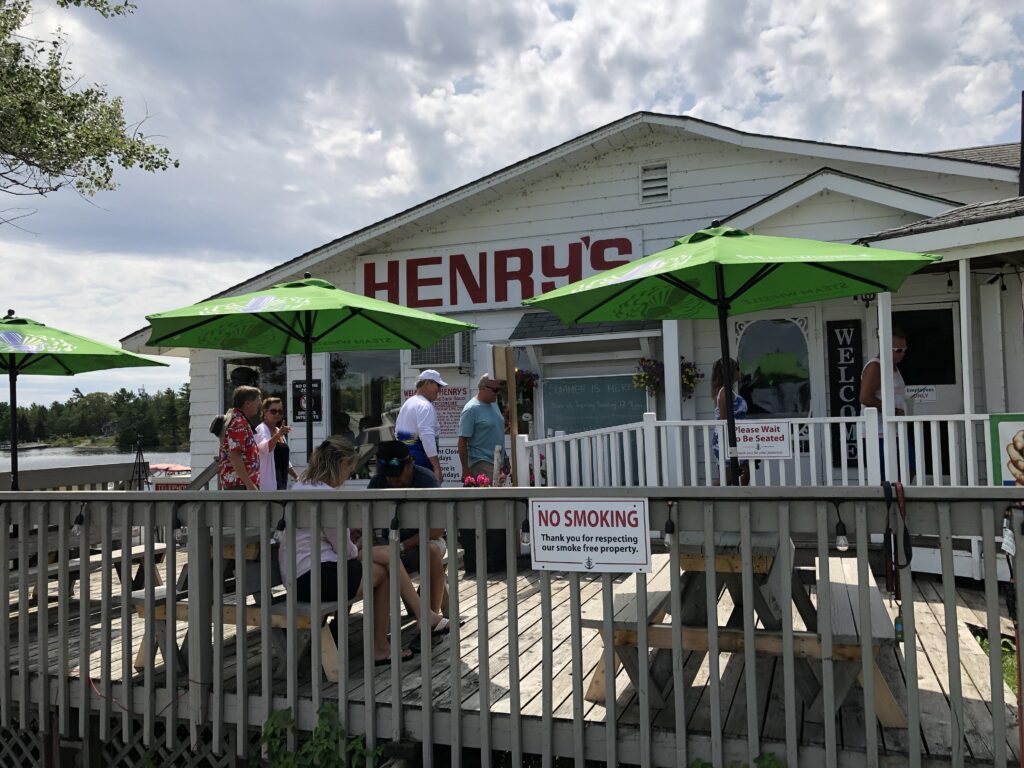 Back at the boats we visited on their raft of three boats. Talked a lot about the Georgian Bay and The Loop. Boaters who haven't done the Loop are always curious to know about it. We're glad to share. We hope that more people will jump on board and do their own Loop. There's nothing quite like it!