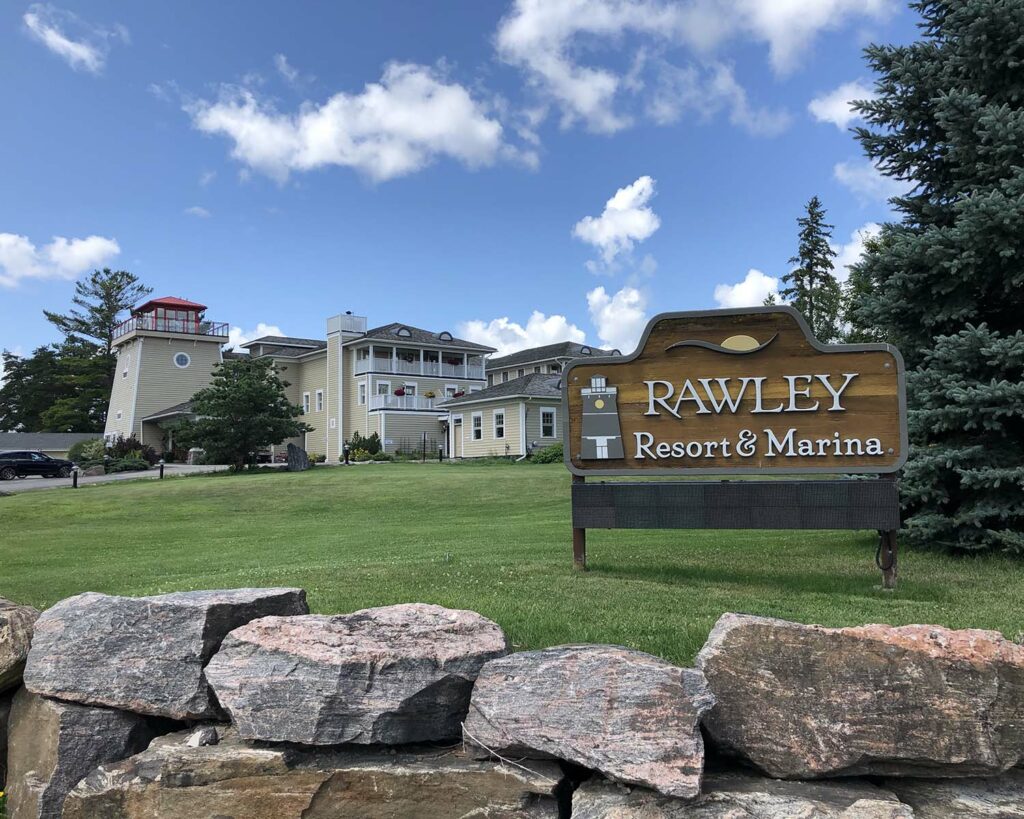 On the morning of the 11th, we awaited our turn to go thru the last lock. We got a radio call from our "fine dining" friends on United 771. They were approaching the lock with one good engine – one disabled – and no thrusters to help with maneuvering. They wanted to know if there was space to get in line for the lock. After a conversation with the lock staff and the captain of the boat we were scheduled to go thru with, we arranged for United 771 to go straight into the lock by themselves to minimize any difficulty they might have in getting tied up in the lock. As the lock doors opened, we told United 771 that they could go in – AFTER the red kayak that was exiting. Yes, one small kayak was in the lock and was apparently starting a long journey. He had several friends waving to him and cheering for him. Our friends made it into the lock and were on their way. We would meet again – sooner than we expected.
We went thru the last lock, the shortest of all the locks, and headed towards Beausoleil Island. The island is part of Parks Canada and we had been told of a lovely anchorage. We were now out of "planned waterways," so we would need to select and chart our own course. You've heard the saying – Man makes plans and God laughs? That is applicable here. Winding our way through some narrow waterways, the wind kicked up and made it very difficult to control the boat. We were taught by other Loopers that you select a planned destination for a day, a farther point if the day is good, and a bailout point if the day turns to crap! This day, we chose option #3. We were approaching a navigation buoy that was a turning point for different directions. We turned south and with winds at our stern, we headed for Midland. We called the city marina for reservations. Sorry, they said. A Tall Ship Festival was going on in town and no transient boats were being accepted. A short distance away, we found Bay Port Yachting Centre. Yes, there was plenty of room. As we were moving towards our slip assignment, there sat United 771. They had come here for the repairs they needed. We docked and then got a ride the short distance back to Midland to enjoy the Tall Ship Festival! We also saw several wall murals for which Midland is well known.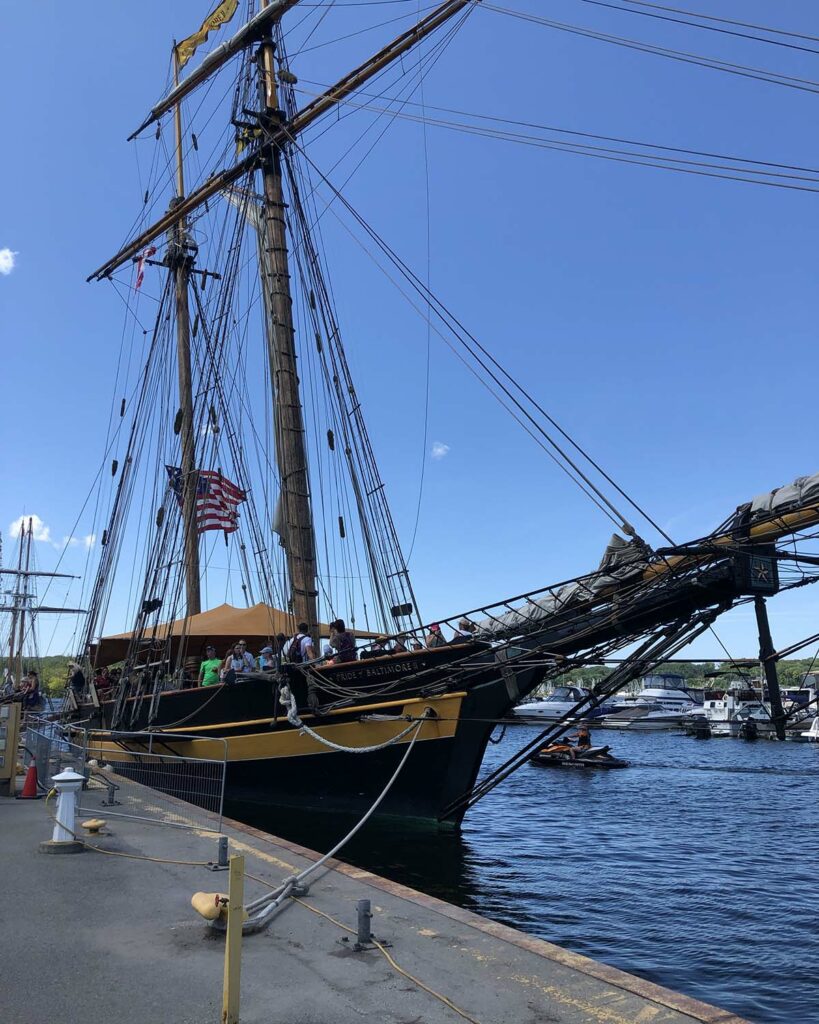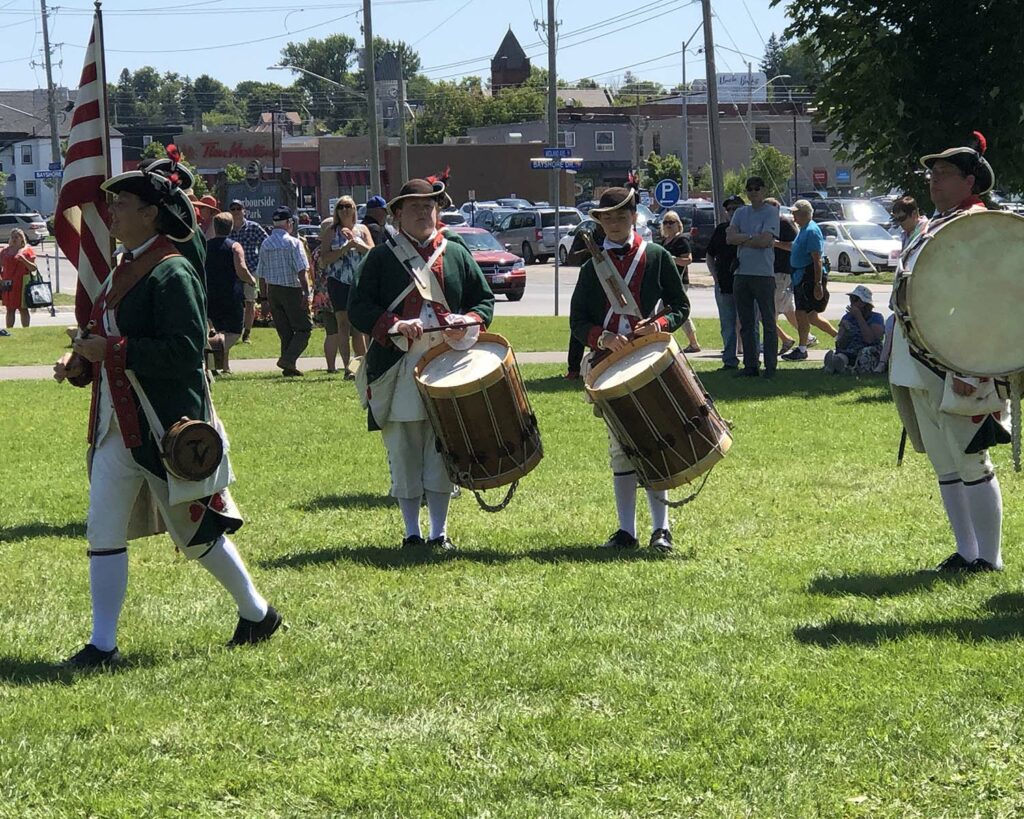 That evening, Cathy and Steve from United 771 joined us for dinner at The Arch Steakhouse and Tavern. Again, another fine dining experience. And this meal held a special significance — Ed and I were celebrating our 35th Wedding Anniversary. It was a delightful evening and definitely "fine dining."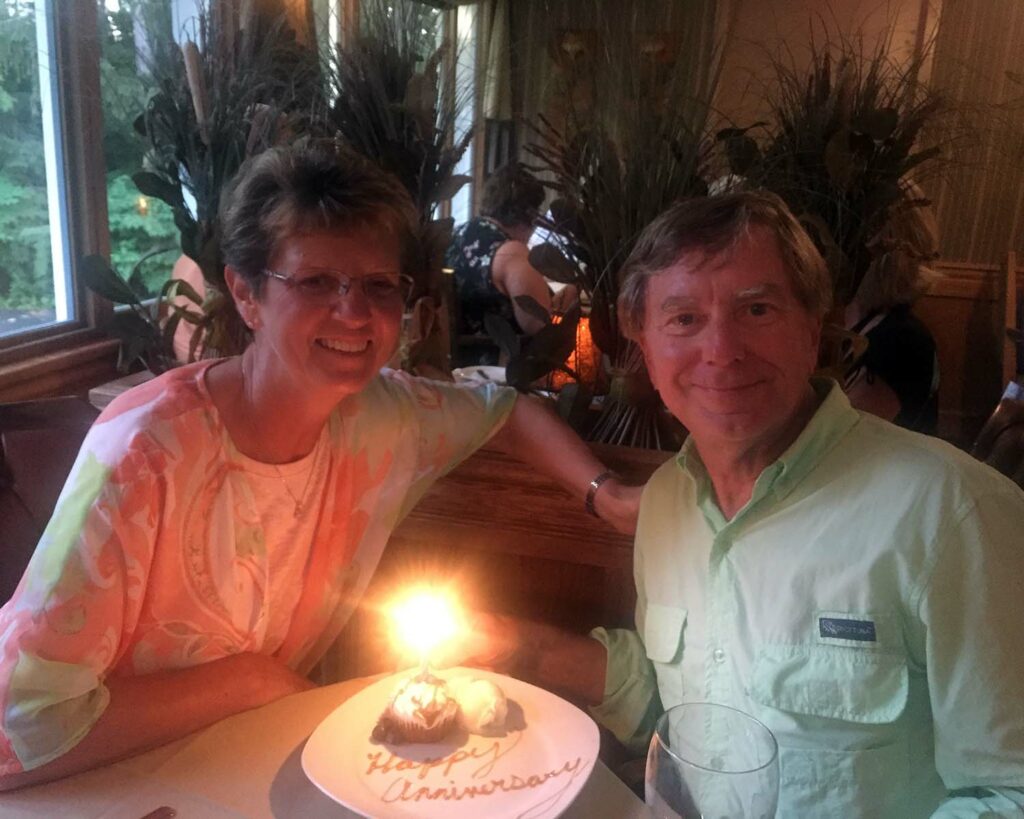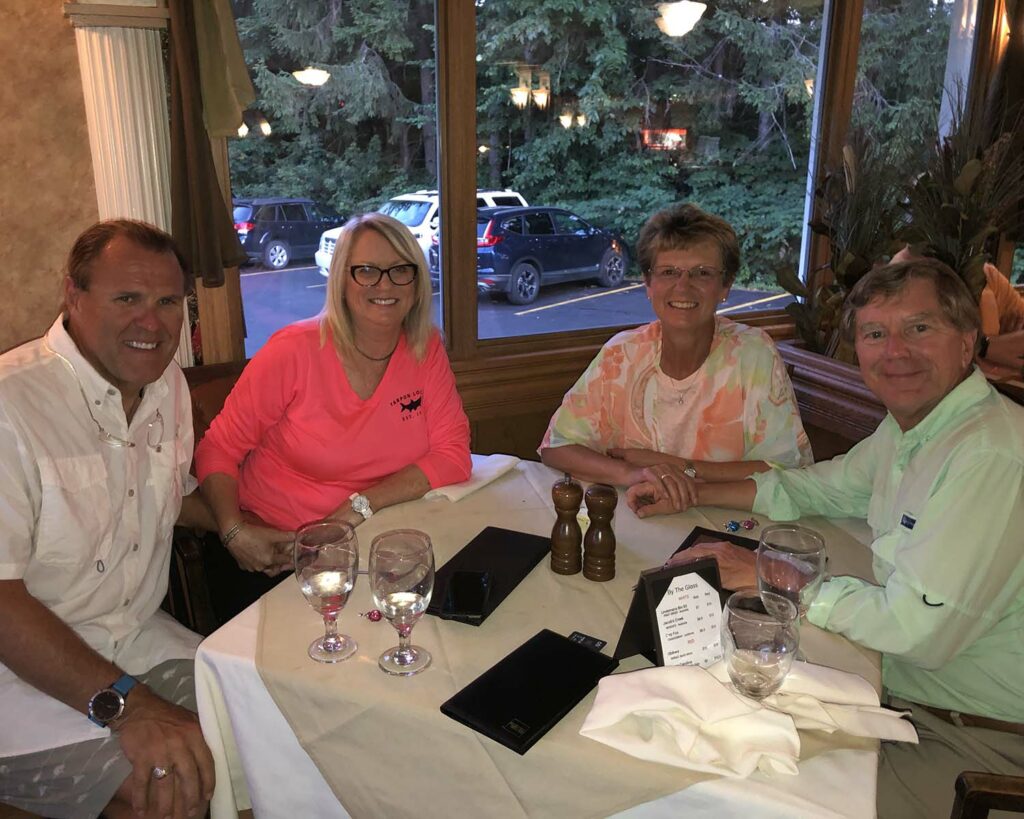 We were getting ready to leave the next morning when someone suggested that we talk with Ken, the marina owner, about places to visit in Georgian Bay. That turned out to be a golden suggestion. Ken takes groups of boaters all over the Bay and he had extensive knowledge of great places to go. We brought our charts, and he talked about all the fabulous places to anchor, the routes to take, and the best places to eat (which are not plentiful), and the best places for fuel and boat services. The information he offered was truly invaluable and will make this journey so much easier and memorable. He was so kind to mark our charts with routes and highlight the anchorages that were "must sees." By the time we finished, half the day was over and we decided to stay. During the day, we met several other Loopers including MoWhisky – the owners are from Auckland, New Zealand, and no, they did not set sail from there; and California Lady– who we would travel with down the road.
We went to see the SS Keewatin – it was once one of the passenger ships that cruised the Great Lakes. WOW – what a beauty! There is much history about the boat that you may want to research at your leisure. The boat is now a museum and the cabins are decorated with clothing and artifacts from the various decades she was active. It's like peeking into people's private staterooms. There are even two honeymoon suites! The dining room is exquisite and the tables are set with all the original tableware, and on the ceiling, there are tiffany windows. Walking through the ship, you can easily imagine the ladies walking by in all their finery and the gentleman retiring to the "smoking lounge."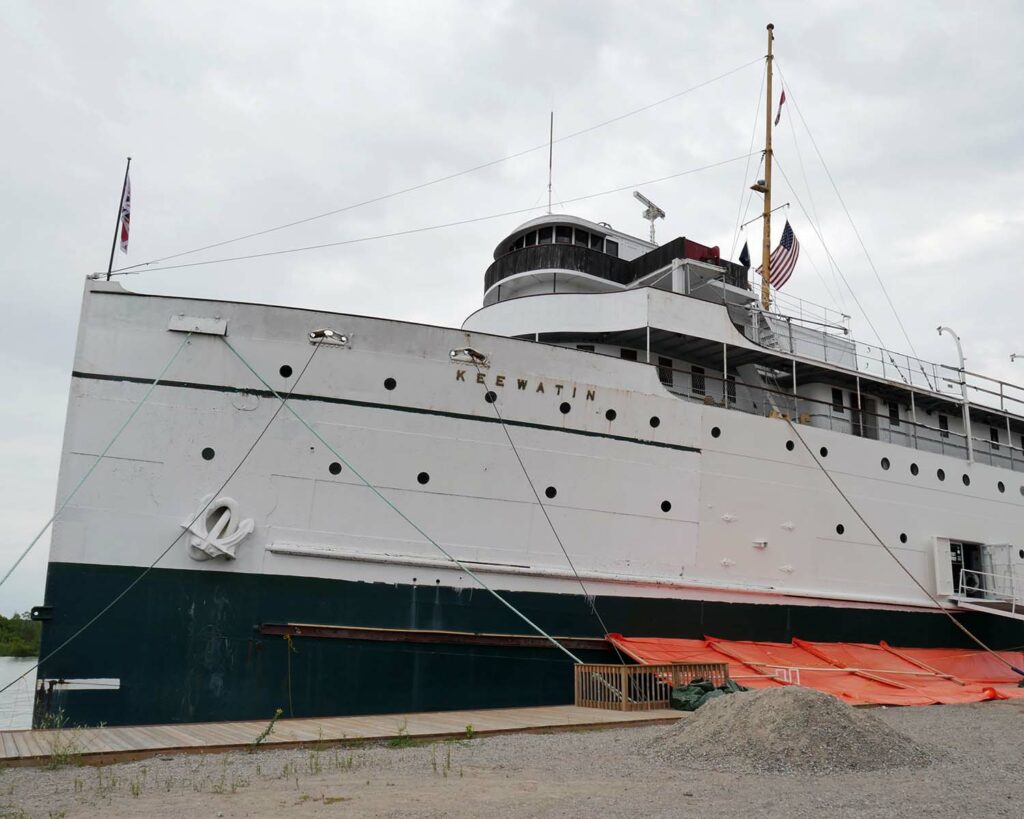 The Grand Saloon.

Peeking into the Staterooms.
Dining Room – Just as it was back when.

Tiffany windows line the upper ceiling.
That evening we gathered all our charts and reviewed where we would be headed the next day. By God's grace we had been "blown" into this marina and were now going to leave with a plan in hand.